Handbook of Recycling
1st Edition
State-of-the-art for Practitioners, Analysts, and Scientists
Editors:
Ernst Worrell
Markus Reuter
Hardcover ISBN: 9780123964595
eBook ISBN: 9780123965066
Published Date: 16th May 2014
---
Winner of the International Solid Waste Association's 2014 Publication Award, Handbook of Recycling is an authoritative review of the current state-of-the-art of recycling, reuse and reclamation processes commonly implemented today and how they interact with one another. The book addresses several material flows, including iron, steel, aluminum and other metals, pulp and paper, plastics, glass, construction materials, industrial by-products, and more. It also details various recycling technologies as well as recovery and collection techniques. To completely round out the picture of recycling, the book considers policy and economic implications, including the impact of recycling on energy use, sustainable development, and the environment.
With contemporary recycling literature scattered across disparate, unconnected articles, this book is a crucial aid to students and researchers in a range of disciplines, from materials and environmental science to public policy studies.
Portrays recent and emerging technologies in metal recycling, by-product utilization and management of post-consumer waste
Uses life cycle analysis to show how to reclaim valuable resources from mineral and metallurgical wastes
Uses examples from current professional and industrial practice, with policy and economic implications
Graduate through active materials scientists and materials engineers in industry involved in the recycling, reuse and reclamation of metals, plastics, other materials and industrial byproducts, and some more general environmental scientists and engineers.
List of Contributors
Part I: Recycling in Context

Chapter 1. Recycling: A Key Factor for Resource Efficiency
Chapter 2. Definitions and Terminology

Abstract
2.1 Introduction
2.2 Defining Recycling
2.3 Materials and Products
2.4 Applying the Product-Centric Approach—Metals
References

Chapter 3. Recycling in Context

Abstract
3.1 Introduction
3.2 Metal Recycling Considerations and Technologies
3.3 Defining Recycling Statistics
3.4 Process Efficiencies and Recycling Rate Constraints
3.5 Perspectives on Current Recycling Statistics
3.6 Summary
References

Chapter 4. Recycling Rare Metals

Abstract
4.1 Introduction
4.2 Indium
4.3 Other Examples of Rare Metals
4.4 The Distant Future: Georgescu's Last Laugh?
References

Chapter 5. Theory and Tools of Physical Separation/Recycling

Abstract
5.1 Recycling Process
5.2 Particle Size
5.3 Pulp Rheology
5.4 Properties and Property Spaces
5.5 Sampling
5.6 Mass Balances and Process Dynamics
5.7 Material Balancing
5.8 Liberation
5.9 Grade-Recovery Curves
References

Part II: Recycling - Application & Technology

Chapter 6. Recycling of Steel

Abstract
6.1 Introduction
6.2 Scrap Processing and Material Streams from Scrap Processing
6.3 The Processes Used for Smelting Steel Scrap
6.4 Trends in Quality of the Scrap Available for Steel Production
6.5 Hindrances for Recycling—Tramp Elements
6.6 Purification of Scrap
6.7 To Live with Impurities
6.8 Measures to Secure Sustainable Recycling of Ste
No. of pages:

600
Language:

English
Copyright:

© Elsevier

2014
Published:

16th May 2014
Imprint:

Elsevier
eBook

ISBN:

9780123965066
Hardcover

ISBN:

9780123964595
Paperback

ISBN:

9780128100233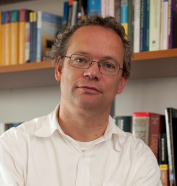 Ernst Worrell is a professor of 'Energy, Resources & Technological Change' at Utrecht University. From 2004 until 2010 he was the Director of Energy Use & Efficiency at Ecofys, an international sustainable energy consulting company. He was also a staff scientist at Lawrence Berkeley National Laboratory from 1998 to 2008, leading the industrial energy assessment research. Dr. Worrell has over 20 years experience in research and evaluation projects in industrial energy and material efficiency improvement, as well as waste management and processing. He has worked with chemical, oil refining, pulp & paper, iron & steel, cement, glass, food and many other industries around the globe. He is author of 4 IPCC reports, including the 4th Assessment Report and is the (co-) author of over 300 publications. He is Editor-in-Chief of the peer-reviewed journal Resources, Conservation and Recycling, one of the leading journals in the field of resources efficiency, and associate editor of Energy, the International Journal and Energy Efficiency. He is also an editorial board member of Waste Management.
Affiliations and Expertise
Copernicus Institute of Sustainable Development, Utrecht University, Utrecht, NLD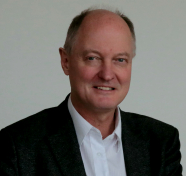 Markus Reuter is Director of Technology Management for Outotec, a global leader in minerals and metals processing technology. He is also Professor Emeritus at Delft University and former Professor of Melbourne University. Markus perviously worked for the European metallurgical and recycling industries (collectively eWaste) as well as automobile manufacturers. He has over 370 publications covering work on recycling, design for recycling, simulation process control and extractive metallurgy. He has written a work on recycling, metallurgy and design for sustainability, metrics of material and metal ecology.
Affiliations and Expertise
Outotec Oyj; Aalto University Helsinki, Finland
ISWA Publication Award 2014: Joint First Place, International Solid Waste Association