Handbook of Neuropsychology, 2nd Edition, Volume 1
1st Edition
Introduction (Section 1) and Attention (Section 2)
Editors:
Francois Boller
Jordan Grafman
---
Section 1: Introduction (F. Boller, J. Grafman)

The clinical evaluation of mental status (M.P. Alexander). Clinical neuropsychological tests and assessment techniques (R.K. Heaton, T.D. Marcotte). Classification and modelling in neuropsychology: from groups to single cases (E. Capitani, M. Laiacona). The lesion method in cognitive neuroscience (H. Damasio). Hemispheric interactions and specializations: insights from the split brain (M.G. Funnell, P.M. Corballis, M.S. Gazzaniga). Cerebral hemispheric specialization in normal individuals: experimental assessment (J.B. Hellige). Event-related brain potentials in the study of human cognition and neuropsychology (T.F. Münte, T.P. Urbach, E. Düzel, M. Kutas). Prospects in cognitive neuroimaging: the case of language functions (J.-F. DJmonet, D. Cardebat). Methodologies for the computer modeling of human cognitive processes (D.C. Plaut). Neural and connectionist models in neuropsychology (J.A. Reggia, E. Ruppin, R.S. Berndt). The methodological foundations of human neuropsychology: studies in brain-damaged patients (G. Vallar). Methods and converging evidence in neuropsychology (L.C. Robertson, K.L. Schendel). The role of cognitive theory in neuropsychological research (G. Miceli).

Section 2: Attention (G. Rizzolatti)

Visuospatial attention (C. Umiltà). Selective attention to objects and time (K. Shapiro, A.P. Hillstrom, M. Husain). Unilateral neglect in humans (E. Bisiach, G. Vallar). Spatial neglect: neurophysiological bases, cortical circuits and theories (G. Rizzolatti, A. Berti, V. Gallese).
---
Volume 1 of the Handbook of Neuropsychology contains 17 chapters divided into two sections. "Section 1: Introduction" presents the views of various authors discussing practical and theoretical issues of general interest and two chapters cover clinical evaluation in a novel and comprehensive fashion. A feature of Neuropsychology in recent years, the spectacular comeback of single case studies, is covered in a chapter on statistical approaches comparing statistical procedures appropriate for groups to that of single cases. Through two different points of view the important topic of Hemispheric specialization is examined and several chapters deal with the application of theoretical models to neuropsychology in its daily and research aspects. "Section 2: Attention" examines selective attention with chapters on visuo/spatial attentional phenomena and the temporal aspects of attention. The phenomenon of failure to orient, neglect and neglect related phenomena are dealt with in a separate chapter as is the anatomy and the neurophysiological properties of the circuits whose lesion produces neglect deficits in primates.
---
Language:

English
Imprint:

Elsevier
Hardcover

ISBN:

9780444503589
---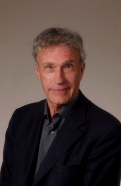 François Boller, M.D., Ph.D. has been co-Series Editor of the Handbook of Clinical Neurology since 2002. He.is a board-certified neurologist currently Professor of Neurology at the George Washington University Medical School (GW) in Washington, DC. He was born in Switzerland and educated in Italy where he obtained a Medical Degree at the University of Pisa. After specializing in Neurology at the University of Milan, Dr. Boller spent several years at the Boston VA and Boston University Medical School, including a fellowship under the direction of Dr. Norman Geschwind. He obtained a Ph.D. in Experimental Psychology from Case Western Reserve University in Cleveland, Ohio where he was in charge of Neuroscience teaching at the Medical School and was nominated Teacher of the Year. In 1983, Dr. Boller became Professor of Neurology and Psychiatry at the University of Pittsburgh where he founded and directed one of the first NIH funded Alzheimer Disease Research Centers in the country. In 1989, he was put in charge of a Paris-based INSERM Unit dedicated to the neuropsychology and neurobiology of cerebral aging. He returned to the United States and joined the NIH in 2005, before coming to GW in July 2014. Dr. Boller's initial area of interest was aphasia and related disorders; he later became primarily interested in cognitive disorders and dementia with emphasis on the correlates of cognitive disorders with pathology, neurophysiology and imaging. He was one of the first to study the relation between Parkinson and Alzheimer disease, two processes that were thought to be unrelated. His current area of interest is Alzheimer's disease and related disorders with emphasis on the early and late stages of the disease. He is also interested in the history of Neurosciences and is Past President of the International Society for the History of Neurosciences. He was the founding Editor-in-Chief of the European Journal of Neurology, the official Journal of the European Federation of Neuro
Affiliations and Expertise
George Washington University Medical School, Washington, DC, USA
Jordan Grafman, PhD, is director of Brain Injury Research at the Rehabilitation Institute of Chicago. Before joining RIC, Dr. Grafman was director of the Traumatic Brain Injury Research at Kessler Foundation. His investigation of brain function and behavior contributes to advances in medicine, rehabilitation, and psychology, and informs ethics, law, philosophy, and health policy. His study of the human prefrontal cortex and cognitive neuroplasticity incorporates neuroimaging and genetics, an approach that is expanding our knowledge of the impact of traumatic brain injury, as well as other diseases that impair brain function, such as stroke, multiple sclerosis and degenerative diseases. Dr. Grafman aims to translate his research into more effective, targeted rehabilitation to achieve the best outcomes for people with cognitive disabilities. Dr. Grafman's background includes 30 years of experience in brain injury research. He has studied brain function in dementia, depression, and degenerative neurological diseases, as well as TBI. He has authored more than 300 research publications, co-editor of the journal Cortex, and provides peer review for numerous specialty journals. At the National Institutes of Health, he served as chief of the Cognitive Neuroscience Section at the National Institute of Neurological Disorders and Stroke. While in the US Air Force, he served at Walter Reed Army Medical Center as neuropsychology chief of the Vietnam Head Injury Project, a long-term study of more than 500 soldiers with serious injuries of the head and brain. He is the leading expert on the long-term effects of penetrating brain injuries in military personnel. His expertise includes the scope of challenges faced during recovery, including behavioral changes like aggression, late sequelae such as seizures, and the impact on TBI on family life and employment, and legal implications. He is an elected fellow of the American Psychological Association and the New York Academy of Scie
Affiliations and Expertise
Northwestern University Medical School and Department of Psychology, Northwestern University, Chicago, IL, USA