Handbook of Neuropsychology, 2nd Edition, Volume 6
1st Edition
Aging and Dementia
Editors:
Francois Boller
Jordan Grafman
Paperback ISBN: 9780444503725
Published Date: 19th December 2001
---
Preface. List of contributors. 1. Age-related cognitive and neurobiological alterations in animals (M. Dhenain). 2. Alzheimer's disease and transgenic mouse models (T. Gómez-Isla, M.C. Irizarry). 3. General and specific age-related influences on neuropsychological variables (T.A. Salthouse). 4. Attention in dementia of the Alzheimer's type (D.A. Balota, M. Faust). 5. Language in normal aging and age-related neurological disorders (A.E. Ramage, A.L. Holland). 6. Differential effects of aging and age-related neurological diseases on memory systems and subsystems (G. Dalla Barba, D. Rieu). 7. Spatial abilities in aging, Alzheimer's disease, and Parkinson's disease (A. Cronin-Golomb, M. Amick). 8. Olfaction in neurodegenerative diseases (P. Liberini, S. Parola). 9. Motor function in neurodegenerative disease and aging (D.H. Romero, G.E. Stelmach). 10. Epidemiology of dementia (L. Fratiglioni, W.A. Rocca). 11. Pathological correlates of dementia (C. Duyckaerts, F. Boller). 12. Biomolecular correlates of dementia (S. Govoni, M. Racchi). 13. Treatment of dementia (M. Pippenger, J. Cummings). 14. Non-Alzheimer degenerative dementias (G. Binetti, F. Pasquier, S.F. Cappa). 15. Cognitive deficits and dementia in Parkinson's disease ((B. Pillon, F. Boller, R. Levy, B. Dubois). 16. Neuropsychological deficits in Huntington's disease: Implications for striatal function in cognition (D.P. Salmon, J.M. Hamilton, G.M. Peavy). 17. The neuropsychology of HIV infection (T. Sun, K. Marder, Y. Stern). 18. Brain imaging in normal aging and dementia (D. Perani, S.F. Cappa). 19. Cultural background as a risk factor for dementia (A. Castro-Caldas, M. Guerreiro). 20. Severe dementia and its evaluation: Scales for cognition, behavior and overall functioning (M. Verny, L. Hugonot-Diener, F. Boller). Subject index
---
The sixth volume of the Handbook is devoted to topics related to aging and dementia. The volume is introduced by two chapters dealing with age-related cognitive and neurobiological alterations in animals, including a detailed review of data obtained with transgenic and knockout technology. The next chapter reviews the cognitive changes associated with normal aging. The gamut of symptoms that occur in Alzheimer's disease (AD) are then described and analyzed, they include effects on attention, language, memory, non-verbal functions with emphasis on spatial abilities, olfaction and the motor system. The discussion of dementia syndromes is presented in two sections. The first concerns AD, which is discussed from the points of view of epidemiology, neuropathology and neurochemistry and concludes with a review of current and future treatments. The other section deals with non-AD dementias including Fronto-temporal and Lewy body dementias and specific conditions such as Parkinson's and Huntington's disease, as well as HIV infection. The volume includes a review of brain imaging and cerebral metabolism findings in aging and dementia. The final chapters review the relations between culture and dementia and the special syndrome of severe dementia.
---
No. of pages:

498
Language:

English
Copyright:

© Elsevier

2002
Published:

19th December 2001
Imprint:

Elsevier
Paperback

ISBN:

9780444503725
---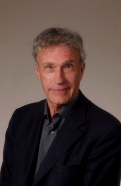 François Boller, M.D., Ph.D. has been co-Series Editor of the Handbook of Clinical Neurology since 2002. He.is a board-certified neurologist currently Professor of Neurology at the George Washington University Medical School (GW) in Washington, DC. He was born in Switzerland and educated in Italy where he obtained a Medical Degree at the University of Pisa. After specializing in Neurology at the University of Milan, Dr. Boller spent several years at the Boston VA and Boston University Medical School, including a fellowship under the direction of Dr. Norman Geschwind. He obtained a Ph.D. in Experimental Psychology from Case Western Reserve University in Cleveland, Ohio where he was in charge of Neuroscience teaching at the Medical School and was nominated Teacher of the Year. In 1983, Dr. Boller became Professor of Neurology and Psychiatry at the University of Pittsburgh where he founded and directed one of the first NIH funded Alzheimer Disease Research Centers in the country. In 1989, he was put in charge of a Paris-based INSERM Unit dedicated to the neuropsychology and neurobiology of cerebral aging. He returned to the United States and joined the NIH in 2005, before coming to GW in July 2014.
Dr. Boller's initial area of interest was aphasia and related disorders; he later became primarily interested in cognitive disorders and dementia with emphasis on the correlates of cognitive disorders with pathology, neurophysiology and imaging. He was one of the first to study the relation between Parkinson and Alzheimer disease, two processes that were thought to be unrelated. His current area of interest is Alzheimer's disease and related disorders with emphasis on the early and late stages of the disease. He is also interested in the history of Neurosciences and is Past President of the International Society for the History of Neurosciences. He was the founding Editor-in-Chief of the European Journal of Neurology, the official Journal of the European Federation of Neurological Societies (now European Academy of Neurology). He is a Fellow of the American Academy of Neurology and a member of the American Neurological Association. In addition, he has chaired Committees within the International Neuropsychological Society, the International Neuropsychology Symposium, and the World Federation of Neurology (WFN). He has authored over 200 papers and books including the Handbook of Neuropsychology (Elsevier).
Affiliations and Expertise
George Washington University Medical School, Washington, DC, USA
Jordan Grafman, PhD, is director of Brain Injury Research at the Rehabilitation Institute of Chicago. Before joining RIC, Dr. Grafman was director of the Traumatic Brain Injury Research at Kessler Foundation. His investigation of brain function and behavior contributes to advances in medicine, rehabilitation, and psychology, and informs ethics, law, philosophy, and health policy. His study of the human prefrontal cortex and cognitive neuroplasticity incorporates neuroimaging and genetics, an approach that is expanding our knowledge of the impact of traumatic brain injury, as well as other diseases that impair brain function, such as stroke, multiple sclerosis and degenerative diseases. Dr. Grafman aims to translate his research into more effective, targeted rehabilitation to achieve the best outcomes for people with cognitive disabilities. Dr. Grafman's background includes 30 years of experience in brain injury research. He has studied brain function in dementia, depression, and degenerative neurological diseases, as well as TBI. He has authored more than 300 research publications, co-editor of the journal Cortex, and provides peer review for numerous specialty journals. At the National Institutes of Health, he served as chief of the Cognitive Neuroscience Section at the National Institute of Neurological Disorders and Stroke. While in the US Air Force, he served at Walter Reed Army Medical Center as neuropsychology chief of the Vietnam Head Injury Project, a long-term study of more than 500 soldiers with serious injuries of the head and brain. He is the leading expert on the long-term effects of penetrating brain injuries in military personnel. His expertise includes the scope of challenges faced during recovery, including behavioral changes like aggression, late sequelae such as seizures, and the impact on TBI on family life and employment, and legal implications. He is an elected fellow of the American Psychological Association and the New York Academy of Sciences. Dr. Grafman is the recipient of many prestigious awards including the Department of Defense Meritorious Service Award, the National Institutes of Health Award of Merit, 2010 National Institutes of Health Director's Award, and the Humboldt Reserach Award. He is a frequent speaker at national and international conferences. His expert opinion is often sought by national media on issues related to brain function and behavior, cognitive rehabilitation, and policy and legal issues related to brain-behavior research.
Affiliations and Expertise
Northwestern University Medical School and Department of Psychology, Northwestern University, Chicago, IL, USA
Tax Exemption
We cannot process tax exempt orders online. If you wish to place a tax exempt order please
contact us
.