Handbook of Neuro-Oncology Neuroimaging
1st Edition
Editor-in-Chiefs:
Ferenc Jolesz
Editors:
Herbert B. Newton
Hardcover ISBN: 9780123708632
eBook ISBN: 9780080556291
Published Date: 19th November 2007
---
Although the field of Neuro-Oncology has grown considerably in the last 10 to 15 years and has a rather extensive literature, there are no comprehensive, "single-source" books that summarize the current literature and future trends of neuroimaging in neuro-oncology. This book covers this topic in more comprehensive fashion, making it an important addition to the armamentarium of physicians that care for patients with brain tumors and other neuro-oncological disorders. Well-founded in basic science, it includes chapters that provide an overview of relevant background material in critical areas such as physics, contrast agents, ultra-high field brain MRI, and molecular imaging.
Neurosurgeons, neuro-oncologists, neuroradiologists, oncologists, neurologists, and researchers (within oncology and radiology) with an interest in neuroimaging and neuro-oncology.
Section I: Overview of Neuro-Oncological Disorders
Overview of Brain Tumor Epidemiology. Overview of Pathology and Treatment of Primary Brain Tumors. Overview of Pathology and Treatment of Metastatic Brain Tumors. Overview of Spinal Cord Tumor Epidemiology. Overview of Pathology and Treatment of Primary Spinal Cord Tumors. Overview of Pathology and Treatment of Intramedullary Spinal Cord Metastases.
Epidural Spinal Cord Compression in Adult Neoplasms. Neoplastic Meningitis. Vascular Disorders: Epidemiology.
CNS Hemorrhage. CNS Infarction. Veno-Occlusive Disease.
Paraneoplastic Syndromes. Brachial and Lumbosacral Plexopathy. Neurological Complications of Oncological Therapy.
Section II: Physics and Basic Science of Neuroimaging
Physics of CT: Scanning. Physics of CT: Scanning. Introductory MRI Physics. Advanced MRI Physics. Contrast Agents in Neuroradiological MRI: Current Status. Ultra-High Field MRI: Image Acquisition. Ultra-High Field MRI: fMRI, MRS and other applications.
Section III: Advances in Neuroimaging of Brain Tumors
Magnetic Resonance Image Guided Neurosurgery. Neurosurgical Treatment Planning. Stereotactic Radiosurgery: Basic Principles, Delivery Platforms, and Clinical Applications. Diffusion Magnetic Resonance Imaging in Brain Tumors. Diffusion Imaging of Brain Tumors. Functional MRI. Magnetic Resonance Spectroscopy. Perfusion Imaging for Brain Tumor Characterization and Assessment of Treatment Response. Positron Emission Tomography (PET) and Single Photon
No. of pages:

648
Language:

English
Copyright:

© Academic Press

2008
Published:

19th November 2007
Imprint:

Academic Press
eBook

ISBN:

9780080556291
Hardcover

ISBN:

9780123708632
About the
Editor-in-Chief
Affiliations and Expertise
Vice Chairman for Research, Department of Radiology; Director, Division of MRI, Brigham and Women's Hospital; B. Leonard Holman Professor of Radiology, Harvard Medical School, Boston, MA, USA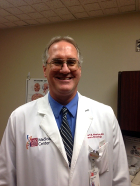 Dr. Newton is currently the Director of the Neuro-Oncology Program at the Wallace Kettering Neuroscience Institute, Kettering Medical Center, and Kettering Cancer Center. He recently retired as a Professor of Neurology, Neurosurgery, & Oncology at the Wexner Medical Center at Ohio State University and the James Cancer Hospital, and was the holder of the Esther Dardinger Endowed Chair in Neuro-Oncology. He trained in Neuro-Oncology with Drs. Jerome Posner and William Shapiro at Memorial Sloan-Kettering Cancer Center in New York City, and since then has been in academic Neuro-Oncology for over 20 years. He has published more than 200 peer-reviewed articles and book chapters, and is the Chief Editor or Co-Editor of seven textbooks in the field of Neurology and Neuro-Oncology. In addition, he has been listed as a Best Doctor (Neurology) and Top Doctor for Cancer (Neuro-Oncology) for the past 15 years.
Affiliations and Expertise
Director, Neuro-Oncology Program, Wallace Kettering Neuroscience Institute Kettering Medical Center/Kettering Cancer Center, Kettering, OH, USA