Handbook of Key Global Financial Markets, Institutions, and Infrastructure
1st Edition
Editor-in-Chiefs:
Gerard Caprio
Hardcover ISBN: 9780123978738
eBook ISBN: 9780124058989
Published Date: 27th November 2012
---
Volume 1
Section Editors for this volume
Preface
Contributors
I: Globalization of Finance: An Historical View
Chapter 1. History of Financial Globalization, Overview
References
Chapter 2. Banking Fragility, United States, 1790–2009
Introduction
Banking Fragility in Theory and in Historical Reality
US Banking Crises: 1790–1933
A Worldwide Tale of Two Banking Eras: 1875–1913 and 1978–2009
Glossary
References
Further Reading
Chapter 3. Bretton Woods and Monetary Regimes
Introduction
Types and Examples of Monetary Regimes
The Classical Gold Standard
The Interwar Years, the Gold-Exchange Standard, and the Great Depression
Bretton Woods and the Anglo-American Compromise
Conclusion
Further Reading
Chapter 4. British Corporate Finance, 1500–1860
World in 1500
Impact of the Voyages of Discovery
Emergence of the Joint-Stock Company
Rise of the Secondary Market in Shares
War Financing – State and Capital Markets
Into the Nineteenth Century
References
Chapter 5. Chinese Finance, 1348–1700
Public and Private Finance in China, 1000–1700
The Monetary System
Public Finance
Credit and Private Finance
Summary
Glossary
Further Readings
Chapter 6. Chinese Money and Monetary System, 1800–2000, Overview
A Conceptual Framework
1800–50
1850–1911
1911–30
1930–49
Acknowledgments
Glossary
References
Chapter 7. Dutch Bank Finance, 1600–1800
An Exchange Bank
The First Five Decades
Fiat Money
Monetary Policy
Eighteenth Century
Conclusion
Further Reading
Chapter 8. Dutc
---
Understanding twenty-first century global financial integration requires a two-part background. The Handbook of Key Global Financial Markets, Institutions, and Infrastructure begins its description of how we created a financially-intergrated world by first examining the history of financial globalization, from Roman practices and Ottoman finance to Chinese standards, the beginnings of corporate practices, and the advent of efforts to safeguard financial stability. It then describes the architecture itself by analyzing its parts, such as markets, institutions, and infrastructure. The contributions of sovereign funds, auditing regulation, loan markets, property rights, compensation practices, Islamic finance, and others to the global architecture are closely examined. For those seeking substantial, authoritative descriptions and summaries, this volume will replace books, journals, and other information sources with a single, easy-to-use reference work.
Substantial articles by top scholars sets this volume apart from other information sources
Diverse international perspectives result in new opportunities for analysis and research
Rapidly developing subjects will interest readers well into the future
Undergraduates and graduate students worldwide working in all areas of finance and economics. Researchers will typically be examining the global aspects and implications of their particular interests.
---
No. of pages:

634
Language:

English
Copyright:

© Academic Press

2012
Published:

27th November 2012
Imprint:

Academic Press
eBook

ISBN:

9780124058989
Hardcover

ISBN:

9780123978738
---
"Part of a three-volume series dedicated to examining the myriad issues related to financial globalization…this volume addresses the historical and institutional roots of financial globalization and current key institutional elements of current global finance."--Reference and Research Book News, February 2013
"In times of turmoil, people seek understanding and composure by looking to the past for guidance. This collection of papers provides an excellent reference in our troubled financial times for investors, analysts, and policy makers. As the first comprehensive attempt to document the world's monetary past, the volume makes a terrific supplement for courses in financial history."--Richard Steckel, The Ohio State University
"The Handbook of Key Global Financial Markets, Institutions, and Infrastructure takes a sweeping view of the history of financial markets and their institutions, which span millennia and includes the rise of fall of empires, republics, and economic and political unions. The volume clearly establishes that many of the recent experiences in financial markets, especially financial crisis, bank internationalisation and government bailouts are not unique to the recent past but have occurred time and time again. The authors of this collection offer rare insights and perspectives on these experiences. Although, the contexts may differ the lessons from history are succinctly explained and interpreted in the modern context. Hopefully the retelling will ensure they are not ignored."--Jonathan A. Batten, Hong Kong University of Science & Technology
---
About the
Editor-in-Chiefs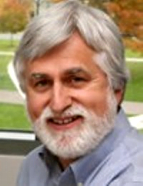 Gerard Caprio Editor-in-Chief
Gerard Caprio is William Brough Professor of Economics and Chair, Center for Development Economics at Williams College. He has served as the Head of Financial Sector Policy at The World Bank and Vice President and Head of Global Economics at J.P. Morgan.
Affiliations and Expertise
Williams College, Williamstown, MA