Handbook of Health Economics, Volume 1A
1st Edition
Editors:
A J. Culyer
J.P. Newhouse
Hardcover ISBN: 9780444504708
eBook ISBN: 9780080544175
Published Date: 19th July 2000
---
Introduction (A.J. Culyer and J.P. Newhouse). Part 1: Overviews and Paradigms. Health care systems internationally compared (B. Jonsson and U.-G. Gerdtham). An overview of the normative economics of the health sector (J. Hurley). Medical care prices and output (E.R. Berndt et al.). Recent developments in CBA/CEA (A. Garber). Information diffusion and best practice adoption (C.E. Phelps). Health econometrics (A.M. Jones).
Part 2: Demand and Reimbursement for Medical Services. The human capital model (M. Grossman). Moral hazard and consumer incentives in health care (P. Zweifel and W.G. Manning). Physician agency (T.G. McGuire). Insurance reimbursement (M.V. Pauly). Part 3: Insurance Markets, Managed Care and Contracting. Insurance markets and adverse selection (D. Cutler and R. Zeckhauser). Health insurance and the labor market (J. Gruber). Managed care (S. Glied). Risk adjustment in competitive health plan markets(W.P.M.M. van de Ven and R.P. Ellis). Government purchasing of health services (M. Chalkley and J.M. Malcomson).
---
The Handbook of Health Economics provide an up-to-date survey of the burgeoning literature in health economics. As a relatively recent subdiscipline of economics, health economics has been remarkably successful. It has made or stimulated numerous contributions to various areas of the main discipline: the theory of human capital; the economics of insurance; principal-agent theory; asymmetric information; econometrics; the theory of incomplete markets; and the foundations of welfare economics, among others. Perhaps it has had an even greater effect outside the field of economics, introducing terms such as opportunity cost, elasticity, the margin, and the production function into medical parlance. Indeed, health economists are likely to be as heavily cited in the clinical as in the economics literature. Partly because of the large share of public resources that health care commands in almost every developed country, health policy is often a contentious and visible issue; elections have sometimes turned on issues of health policy. Showing the versatility of economic theory, health economics and health economists have usually been part of policy debates, despite the vast differences in medical care institutions across countries. The publication of the first Handbook of Health Economics marks another step in the evolution of health economics.
---
No. of pages:

1000
Language:

English
Copyright:

© North Holland

2000
Published:

19th July 2000
Imprint:

North Holland
eBook

ISBN:

9780080544175
Hardcover

ISBN:

9780444504708
---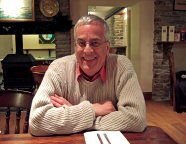 Tony Culyer is Ontario Research Professor of Health Policy & System Design in the faculty of Medicine at the University of Toronto (Canada) and a professor of economics at the University of York (England). He is a founding father of health economics. He was founding co-editor of the Journal of Health Economics and the founding Organiser of the (UK) Health Economists' Study Group, the first of its kind anywhere). He was, from its creation in 1999 until 2003, Vice Chair of the National Institute for Health and Care Excellence (NICE) and is chair of NICE International's Advisory Committee. He has been a member of or chaired many UK National Health Service committees (especially those to do with research) and trusts and was responsible for the 1994 report that led to the redesign of the NHS's system for supporting R&D. He is chair of the Office of Health Economics in London (England). For many years he was chair of the Department of Economics & Related Studies at the University of York (England) and, for six of them, was also deputy vice-chancellor of the university, with special responsibility for the University's research infrastructure and performance. He is currently Editor-in-Chief of a new on-line Encyclopaedia of Health Economics. His Canadian connections include having been Chief Scientist at the Institute for Work & Health in Toronto and chair of the Toronto-based Workplace Safety & Insurance Board's Research Advisory Council. He is a board member of the Canadian Agency for Drugs and Technologies in Health (CADTH) and has served on several Ontario Ministry of Health and Long Term Care committees. Dr Culyer has published around 300 articles in various books and scholarly journals and he has written or edited 33 books. A collection of his essays, called The Humble Economist, edited by Karl Claxton and Richard Cookson, was published in 2012 (University of York & Office of Health Economics) and is now available on-line free of charge. He is a founding Fellow
Affiliations and Expertise
University of York, York, UK
Affiliations and Expertise
Harvard University, Cambridge, MA, USA