Handbook of Forensic Drug Analysis
1st Edition
Series Editors:
Jay Siegel
Hardcover ISBN: 9780126506419
eBook ISBN: 9780080472898
Published Date: 13th December 2004
---
The Handbook of Forensic Drug Analysis provides in-depth, up-to-date methods and results of forensic drug analyses. Chapters written by leading researchers in the field discuss the various forms of the drug as well as the origin and nature of samples. How to perform various tests, the use of best practices, and the analysis of results are discussed in detail. Numerous forensic and chemical analytic techniques are covered including immunoassay, gas chromatography, and mass spectrometry.
This complete volume is the only compendium of its kind on illicit drugs and analysis and should serve as a widely used reference for professionals. In addition, it can also be used as a standard textbook for graduate courses in forensic science.
Contributed to by leading scientists from around the world.
The only analysis book dedicated to illicit drugs of abuse
Comprehensive coverage of sampling methods and various forms of analysis
Forensic scientists; toxicologists; pharmacologists; drug companies; toxicology testing labs; libraries; poison control centers; physicians; legal and regulatory professions, and chemists.
1 – Overview of Forensic Drug Analysis 2 – Immunoassay Technologies For Drugs-of-Abuse Testing 3 – Cannabis: Methods of Forensic Analysis 4 – Analysis of the Hallucinogens 5 – Cocaine: Methods of Forensic Analysis 6 – Opioids: Methods of Forensic Analysis 7 – Amphetamines: Methods of Forensic Analysis 8 – Illicit Drug Manufacture (with an Emphasis on Clandestine Methamphetamine Production): Synthetic Methods and Law Enforcement Concerns
No. of pages:

584
Language:

English
Copyright:

© Academic Press

2005
Published:

13th December 2004
Imprint:

Academic Press
eBook

ISBN:

9780080472898
Hardcover

ISBN:

9780126506419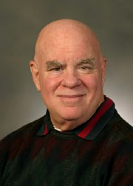 Jay Siegel, PhD is retired Director of the Forensic and Investigative Sciences Program and Chair of the Department of Chemistry and Chemical Biology at Indiana University Purdue University Indianapolis. He was Director of the Forensic Science Program at Michigan State University for 25 years from 1980-2004 until his retirement as Professor Emeritus. Dr. Siegel is a Distinguished Member of the American Academy of Forensic Sciences and was named as Distinguished Alumni Scholar by his alma mater, George Washington University in 2011. He is co-editor of Forensic Science Policy and Management: An International Journal. He was a member of the National Academy of Sciences Forensic Science Committee from 2006-09.
Affiliations and Expertise
Director, Forensic and Investigative Sciences Program, Indiana University - Purdue University, Indianapolis, IN, USA
Affiliations and Expertise
University of Alabama - Birmingham, AL, U.S.A.
"I learned a lot reviewing this book and I have been in forensic toxicology for forty years. I even found references to research I had published in my early years. So I can state that the contributors have done a great job in their historical entries. At first glance you may suspect that it deals only with drug identification, but it goes beyond solid or liquid dosage form identification. It includes coverage of blood and urine analysis as well as hair and saliva. Each chapter is heavily referenced. Dr. Fred Smith edits the book with eleven well recognized experts in their fields. This book is not a textbook, but a very useful reference book and belongs in the libraries of colleges and universities that offer programs in criminal justice or forensic science. All crime labs should have this book in the library." — Forensic Science International "The editor and authors have done a fine job of providing up-to-date information on analytical techniques, instrumentation and methods for the drugs most commonly seen in forensic drug laboratories. This reviewer was glad to see that the book includes a chapter on illicit drug manufacture, an area far too often not included in this type of book. Overall, this is a well written, comprehensive, informative book written by authors who are extremely well qualified and knowledgeable in their respective fields. It would be a fine addition to the library of any laboratory involved in the analysis of drugs of abuse." — Ashraf Mozayani, Forensic Science, Medicine and Pathology