Handbook of Epigenetics
1st Edition
The New Molecular and Medical Genetics
Editor:
Trygve Tollefsbol
eBook ISBN: 9780123757104
Hardcover ISBN: 9780123757098
Published Date: 17th September 2010
---
Epigenetics is considered by many to be the "new genetics" because of the overwhelming evidence of the contribution of non-genetic factors such as nutrition, environment, and chemical exposure on gene expression. The effects of epigenetics are vast, including tissue/organ regeneration, X-chromosome inactivation, and stem cell differentiation and genomic imprinting and aging. Aberrations of epigenetics influence many diseases for which clinical intervention is already in place, and many novel epigenetic therapies for cancer, immune disorders, neurological and metabolic disorders, and imprinting diseases are on the horizon.
This comprehensive collection of reviews written by leaders in the field of epigenetics provides a broad view of this important and evolving topic. From molecular mechanisms and epigenetic technology to discoveries in human disease and clinical epigenetics, the nature and applications of the science will be presented for those with interests ranging from the fundamental basis of epigenetics to therapeutic interventions for epigenetic-based disorders.
Contributions by leading international investigators involved in molecular research and clinical and therapeutic applications
Integrates methods and biological topics with basic and clinical discoveries
Includes coverage of new topics in epigenetics such as prions, regulation of long-term memory by epigenetics, metabolic aspects of epigenetics, and epigenetics of neuronal disorders
Genetic, genomic, molecular biology, cell biology, regenerative medicine and tissue engineering researchers; disease-specific researchers and clinicians studying cancer and immunological, neurological, and metabolic disorders; environmental scientists; evolutionary biologists; graduate students, postdoctoral fellows/research associates in these areas; pharmaceutical and biotechnology researchers interested in drug development
1. Epigenetics: The New Science of Genetics
SECTION I: Molecular Mechanisms of Epigenetics
2. Mechanisms of DNA Methylation, Methy-CpG Recognition, and Demethylation in Mammals
3. Mechanisms of Histone Modifications
SECTION II: Additional Epigenetic Processes
4. The Epigenetics of Non-coding RNA
5. Prions and Prion-like Phenomena in Epigenetic Inheritance
6. Chromosomal Position Effects and Gene Variegation: Impact in Pathologies
7. Polycomb Mechanisms and Epigenetic Control of Gene Activity
SECTION III: Epigenetic Technology
8. Analysis of Gene-specific DNA Methylation
9. Methods for Assessing Genome-wide DNA Methylation
10. Methylation of Lysine-9 of Histone H3: Role in Heterochromatin Modulation and Tumorigenesis
11. Chromatin Modifications Distinguish Genomic Features and Physical Organization of the Nucleus
12. Assessing Epigenetic Information
SECTION IV: Model Organisms of Epigenetics
13. Epigenetics of Eukaryotic Microbes
14. Drosophila Epigenetics
15. Mouse Models of Epigenetic Inheritance
16. Epigenetic Regulatory Mechanisms in Plants
SECTION V: Metabolism and Epigenetics

17. Metabolic Regulation of DNA Methylation in Mammals
18. Dietary and Metabolic Compounds Affecting Chromatin Dynamics/Remodeling
SECTION VI: Functions of Epigenetics
19. Epigenetics, Stem Cells and Cellular Differentiation
20. Epigenetic Basis of Skeletal Muscle Regeneration
21. Epigenetics of X Chromosome Inactivation
22. Genomic Imprinting
23. Epigenetics of Memory Processes
24. Transgenerational Epigenetics
25. Aging Epigenetics
SECTION VII: Evolutionary Epigenetics

26. Epigenetics in Adaptive Evolution and Development
SECTION VIII: Epigenetic Epidemiology
27. The Effects of Diet on Epigenetic Processes
28. Environmental Agents and Epigenetics
29. Impact of Microbial Infections on the Human Epigenome and Carcinogenesis
30. DNA Methylation Profiles in the 5'-Upstream Region of the Human FMR1 Promoter and in an Adenovirus Transgenome
31. Population Pharmacoepigenomics
SECTION IX: Epigenetics and Human Disease
32. Cancer Epigenetics
33. The Role of Epigenetics in Immune Disorders
34. Epigenetics of Brain Disorders
35. Complex Metabolic Syndromes and Epigenetics
36. Imprinting Disorders in Humans
SECTION X: Epigenetic Therapy
37. Clinical Applications of Histone Deacetylase Inhibitors
No. of pages:

638
Language:

English
Copyright:

© Academic Press

2011
Published:

17th September 2010
Imprint:

Academic Press
eBook

ISBN:

9780123757104
Hardcover

ISBN:

9780123757098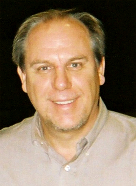 Professor of Biology, University of Alabama at Birmingham, Birmingham, AL. Dr. Tollefsbol is a Professor of Biology and a Senior Scientist in the Center for Aging, Comprehensive Cancer Center, Nutrition Obesity Research Center, and the Comprehensive Diabetes Center at the University of Alabama at Birmingham (UAB). He is Director of the UAB Cell Senescence Culture Facility which he established in 1999 and a Steering Committee Member of the UAB Center for Aging. Dr. Tollefsbol trained as a Postdoctoral Fellow and Assistant Research Professor with members of the National Academy of Science at Duke University and the University of North Carolina. He earned doctorates in molecular biology and osteopathic medicine from the University of North Texas Health Sciences Center and his bachelor's degree in Biology from the University of Houston. He has received prior funding from the NIA, NCI, NHLBI, NIMH and other federal institutes as well as the Glenn Foundation for Medical Research, Susan G. Komen for the Cure, the American Federation for Aging Research (AFAR), and the American Institute for Cancer Research (AICR) among many other sources. The Glenn Foundation for Medical Research funding was unsolicited and was awarded to Dr. Tollefsbol for lifetime contributions to the field of aging. In 2006 Dr. Tollefsbol was selected and highlighted as part of the 25th anniversary of the AFAR for significant contributions to aging research. Dr. Tollefsbol's research interests have covered a wide range of topics such as aging, epigenetics, nutrition, cancer, telomerase, and caloric restriction. Work from his laboratory has been featured in Women's Health magazine, Shape magazine, and the AICR Newsletter and Dr. Tollefsbol has been a Scientist in the Spotlight in ScienceNow. Currently he serves as an Associate Editor for Frontiers in Epigenomics and is on the Editorial Boards of the international journals Open Longevity Science, Epigenetics of Diabetes and Obesity, Molecular Biotechnology and Clinical Epigenetics. He is also a contributing Editor of Lewin's GENES X classic textbook. Over 25 of the publications from Dr. Tollefsbol's laboratory have received national or international accolades such as best paper award, selection for press release by the journal editors and featured on the journal homepage. Dr. Tollefsbol has been invited to give presentations on his research in many countries including Germany, China, Italy, Switzerland, France and The Netherlands as well as at various leading institutions in the US such as Harvard Medical School, Tufts University and the University of California at San Francisco. His research has received considerable media attention both nationally and internationally through television, newspaper and radio venues and has been highlighted in eScience News and ScienceDaily. He has ten books which have been published or are in progress and a recent book on "Epigenetics of Aging" that Dr. Tollefsbol co-authored and edited was highlighted in Nature.
Affiliations and Expertise
Professor of Biology, University of Alabama at Birmingham, and Senior Scientist, Comprehensive Cancer Center, Comprehensive Center for Healthy Aging, Comprehensive Diabetes Center and Nutrition Obesity Research Center Director, Cell Senescence Culture Facility, USA
"The Handbook of Epigenetics contains an impressive collection of 37 articles, mainly dealing with the biology of epigenetics. Covered topics range from molecular marks and mechanism, over model systems, epidemiology, aging and the brain to diseases…. In summary, the Handbook of Epigenetics provides a unique and useful combination of information and it is a valuable addition to the bookshelf of scientists with experience in the field."--CHEMBIOCHEM
Tax Exemption
We cannot process tax exempt orders online. If you wish to place a tax exempt order please
contact us
.
Elsevier.com visitor survey
We are always looking for ways to improve customer experience on Elsevier.com.
We would like to ask you for a moment of your time to fill in a short questionnaire, at the end of your visit.

If you decide to participate, a new browser tab will open so you can complete the survey after you have completed your visit to this website.

Thanks in advance for your time.
Accept
Decline