Handbook of Blockchain, Digital Finance, and Inclusion, Volume 2
1st Edition
ChinaTech, Mobile Security, and Distributed Ledger
Editors:
David LEE Kuo Chuen
Robert Deng
Paperback ISBN: 9780128122822
Published Date: 1st September 2017
---
Handbook of Blockchain, Digital Finance, and Inclusion, Volume 2: ChinaTech, Mobile Security, and Distributed Ledger emphasizes technological developments that introduce the future of finance. Descriptions of recent innovations lay the foundations for explorations of feasible solutions for banks and startups to grow. The combination of studies on blockchain technologies and applications, regional financial inclusion movements, advances in Chinese finance, and security issues delivers a grand perspective on both changing industries and lifestyles. Written for students and practitioners, it helps lead the way to future possibilities.
Explains the practical consequences of both technologies and economics to readers who want to learn about subjects related to their specialties
Encompasses alternative finance, financial inclusion, impact investing, decentralized consensus ledger and applied cryptography
Provides the only advanced methodical summary of these subjects available today
Upper-division undergraduates, graduate students, and professionals working in financial institutions and financial technology worldwide
China FinTech
The Game of Dian Fu: The Rise of Chinese Finance

Balancing Innovation and Risks in Digital Financial Inclusion —Experiences of Ant Financial Services Group. Tao Sun

Regulating FinTech in China: From Permissive to Balanced. Weihuan Zhou, Douglas Arner, & Ross Buckley

Big Data Technology: Application and Cases. DaWei Lui

Security

Trust Management in Mobile Platform. Zheng Yan, Yanxiao Cheng, Ping Yan, & Robert H Deng

Security Issues in In-Store Mobile Payment. Yingjiu Li, Xingjiu Yu, & Mon Kywe Su

Blockchain

Blockchain – From Experimentation to Production. David Lee & Roy Lai

Blockchain 101: An Introduction to the Future. Jeff Garzick & Jacob Donnelley

Betting Blockchain Will Change Everything - SEC and CFTC Regulation of Blockchain Technology. Richard Levin, Peter Waltz, & Holly LaCount

Global Financial Institutions 2.0. Alyse Killeen & Rosanna Chan

Public Blockchains and Operation Risk. Angela Walch

Blockchain Architectures for Electronic Exchange Reporting Requirements: EMIR, Dodd Frank, MiFID I/II, MiFIR, REMIT, Reg NMS and T2S. Gareth W. Peters & Guy R Vishnia

Financial Inclusion

Financial Inclusion and Mobile Technology. Paul Shulte

Financial Inclusion in South East Asia. Kok Fai Phoon, Francis Koh, & Duy Ha Cao

From the Ground Up: The Financial Inclusion Frontier. Griffin Hotchkiss & David Lee

FinTech, Financial Inclusion and Micro Finance Institutions: A Case Study. Adrian Yeow, David Lee, Roland Tan, & Michelle Chia

FinTech: Harnessing Innovation for Financial Inclusion. Anne-Laure Mention & Dimitrios Salampasis

Inclusion and Innovation

Inclusive Growth as Democratizing Productivity. Yuwa Hedrick-Wong

Decentralised Trust: A Path to Financial Inclusion. Andreas Freund

Emerging Technology

Inclusion or Exclusion? Trends in Robo-Advisory for Financial Investment Services. Ernie Teo & Roland Schwinn

Autonomous Finance. Andras Kristoff

How 3D Printing will Change the Future. Yabhijit Patwardhan
No. of pages:

500
Language:

English
Copyright:

© Academic Press

2018
Published:

1st September 2017
Imprint:

Academic Press
Paperback

ISBN:

9780128122822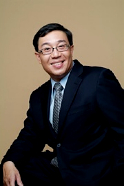 Prof David LEE Kuo Chuen, founder of several companies including Left Coast, LiBai (李白)and Ferrell Group. He is the founding investor in ZCash, Qtum and a few other blockchain companies and cryptocurrency. He is currently a professor in Singapore University of Social Science, SUSS (formerly known as UniSIM) and is the 2015 Fulbright Scholar at Stanford University. He is a mentor to China Wanxiang's Chainlab Accelerator (万向区块链新链加速器), an advisor to Financial Inclusion Institute and Blockchain organisations, and was the Director of the Sim Kee Boon Institute for Financial Economics at Singapore Management University. He graduated with BSc, MSc and PhD from the London School of Economics and Political Science. He is a non executive director of two listed companies. He was the Group Managing Director of OUE and Auric Pacific. His operation and managing experience includes F&B, manufacturing, hospitality, hedge funds, stockbrokering, property management, property development, REITs, medical plastic components, listing and de-listing of companies, start-ups and multinationals. He is the editor and an author of the American Library Association Outstanding Award Reference Book titled "Digital Currency" by Elsevier and the LASIC model for scalable technology companies. He has been nominated by Internal Consulting Group as a Global Thought Leader for Fintech and Blockchain.
Affiliations and Expertise
Fulbright Scholar, Stanford University (2015), Professor, Singapore University of Social Science, and co-founder of Leftcoast
Robert Deng is Director of the Secure Mobile Centre and Professor in the School of Information Systems at Singapore Management University. With a Ph.D. from Illinois Institute of Technology, he has served as a guest editor for a special issue of the International Journal of Information Security and serves as an editor for the International Journal of Information Security and IEEE Transactions on Dependable and Secure Computing, among others. He regularly delivers keynote speeches on security, privacy, and encrypted data.
Affiliations and Expertise
School of Information Systems, Singapore Management University, Singapore
"Digital technology is disruptive and is affecting all sectors of our economy, creating opportunities and challenges everywhere. This handbook offers a guide to understanding how digital technologies and the Internet are changing virtually all aspects of the financial services sector, both today and tomorrow. It will be of interest to students, scholars, and practioners in the field as well as to policy-makers and regulators." --Arthur Cordell, Carleton University
"The Handbook of Digital Banking and Internet Finance edited by David Lee Kuo Cheun and Robert H. Deng provides a comprehensive overview on changing financial landscape. In the first volume, Professors Megargel, Reddy, and Shankarkaran have beautifully conceptualized digital augmentation in banking sector. Their work provides intricate details on challenges and opportunities in using digital platforms for building relationships. Also in Volume 1, Professor Sapovadia's work on digital currency and mobile technology helps in understanding financial inclusion issues using latest technology. Both volumes provide a tremendous source of information about digitalization and its encompassing roles." --Arpita Khare, Indian Institute of Management-Rohtak
"This is a timely contribution that clarifies several issues in fintech and provide regional analyses that help us to understand where this technology is going in different economic and social contexts." --Roberto Ricciuti, University of Verona