Handbook of Digital Finance and Financial Inclusion
1st Edition
Alternative Finance, Financial Inclusion, Impact Investing and Decentralised Consensus Ledger
Authors:
David Lee Kuo Chuen
Robert Deng
Paperback ISBN: 9780128122839
Published Date: 1st September 2017
---
Volume 1 of The Handbook of Digital Banking and Financial Inclusion: Cryptocurrrency, FinTech, InsurTech, and Regulation explores recent advances in digital banking and cryptocurrency, emphasizing mobile technology and evolving uses of cryptocurrencies as financial assets. Contributors go beyond summaries of standard models to describe new banking business models that will be sustainable and will likely dictate the future of finance. The volume not only emphasizes the financial opportunities made possible by digital banking, such as financial inclusion and impact investing, but it also looks at engineering theories and developments that encourage innovation. Its ability to illuminate present potential and future possibilities make it a unique contribution to the literature.
Volume 2 of The Handbook of Digital Banking and Financial Inclusion: ChinaTech, Mobile Security, Distributed Ledger, and Blockchain emphasizes technological developments that introduce the future of finance. Descriptions of recent innovations lay the foundations for explorations of feasible solutions for banks and startups to grow. The combination of studies on blockchain technologies and applications, regional financial inclusion movements, advances in Chinese finance, and security issues delivers a grand perspective on both changing industries and lifestyles. Written for students and practitioners, it helps lead the way to future possibilities.
Explains the practical consequences of both technologies and economics to readers who want to learn about subjects related to their specialties
Encompasses alternative finance, financial inclusion, impact investing, decentralized consensus ledger, and applied cryptography
Provides the only advanced methodical summary of these subjects available today
Upper-division undergraduates, graduate students, and professionals working in financial institutions and financial technology worldwide
Volume 1
Digital Finance: Hinternet, LASIC, Ant Financial and M-Pesa
From Ant Financial to Alibaba's Rural Taobao Strategy: How Fintech is Tranforming Social Inclusion
M-Pesa Revolution in Kenya and a Platform for Financial Inclusion
Financial Inclusion in the Digital Age
Using Broadband to Enhance Financial Inclusion
Financial Inclusion and Mobile Technology
Mobile Technologies and Financial Inlcusion
Financial Inclusion, Digital Currency and Mobile Technology
The Cross Section of Crypto-Currencies as Financial Assets
CRIX Index: Analysis of a Cryptocurrency Index for Portfolio Investment
Financial Intermediation in Cryptocurrency Markets – Regulation, Gaps and Bridges
Legal Risks of Owning Cryptocurrencies
InsurTech and FinTech: Banking and Insurance Enablement
Understanding Interbank Real-Time Retail Payment Systems
Real-time Inbound marketing: A Use Case for Digital Baning
Regulation & Supervision in a Digital and Inlcusive World
Singapore Approach to Develop and Regulate FinTech
Big Data, Smart Data and Data Technology in the Regulatory Context
Ambient Accountability: Shared Ledgers, Glass Banks and Radical Transparency in Financial Services
Peer to Peer Lending/Marketplace Lending and Regulatory Environment
EU VAT Implications of Crowdfunding
Volume 2
Balancing Innovation and Risks in Digital Financial Inclusion —Experiences of Ant Financial Services Group
Regulating FinTech in China: From Permissive to Balanced
Big Data Technology: Application and Cases
Trust Management in Mobile Platforrm
Security Issues in In-Store Mobile Payment
Blockchain – From Experimentation to Production
Blockchain 101: An introduction to the Future
Betting Blockchain Will Change Everything - SEC and CFTC Regulation of Blockchain Technology
Global Financial Institutions 2.0
Public Blockchains and Operation Risk
Blockchain Architectures for Electronic Exchange Reporting Requirements: EMIR, Dodd Frank, MiFID I/II, MiFIR, REMIT, Reg NMS and T2S.
Financial Inclusion and Mobile Technology
Financial Inclusion, Digital Currency and Mobile Technology
Financial Inclusion in South East Asia
From the Ground Up: The financial inclusion frontier
Fintech, Financial Inclusion and Micro Finance Institutions: A Case Study
FinTech: Harnessing Innovation for Financial Inclusion
Inclusive Growth as Democratizing Productivity
Decentralised Trust: A Path to Financial Inclusion
Inclusion or exclusion? Trends in Robo-advisory for financial investment services
Autonomous Finance
How 3D Printing Will Change the Future
No. of pages:

1000
Language:

English
Copyright:

© Academic Press

2017
Published:

1st September 2017
Imprint:

Academic Press
Paperback

ISBN:

9780128122839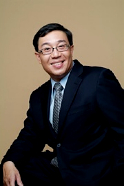 David Lee Kuo Chuen is Professor of Quantitative Finance (Practice); Director, Sim Kee Boon Institute for Financial Economics; and Academic Director, Global Master of Finance Dual Degree at Singapore Management University. A Chartered Statistician from the Royal Statistical Association, he received his Ph.D. from The London School of Economics and Political Science, University of London. In May 1999, David Lee founded Ferrell Asset Management Pte Ltd. Prior to setting up Ferrell, Dr, Lee was the Managing Director of Fraser Asset Management, the fund management unit of the Fraser-AMMB group of companies. He also served as Director of Institutional Sales at Fraser Securities and covered the Asia Pacific equities markets.
Affiliations and Expertise
Ferrell Asset Management Pte Ltd., Singapore
Robert Deng is Director of the Secure Mobile Centre and Professor in the School of Information Systems at Singapore Management University. With a Ph.D. from Illinois Institute of Technology, he has served as a guest editor for a special issue of the International Journal of Information Security and serves as an editor for the International Journal of Information Security and IEEE Transactions on Dependable and Secure Computing, among others. He regularly delivers keynote speeches on security, privacy, and encrypted data.
Affiliations and Expertise
School of Information Systems, Singapore Management University, Singapore