GUI Bloopers 2.0
2nd Edition
Common User Interface Design Don'ts and Dos
Paperback ISBN: 9780123706430
eBook ISBN: 9780080552149
Published Date: 27th August 2007
---
First Principles; GUI Control Bloopers; Navigation Bloopers; Textual Bloopers; Graphic Design & Layout Bloopers; Interaction Bloopers; Responsiveness Bloopers; Management Bloopers; Web Appendix – Color Bloopers; Appendices
---
Is your application or Web site ready for prime time?
A major revision of a classic reference, GUI Bloopers 2.0 looks at user interface design bloopers from commercial software, Web sites, Web applications, and information appliances, explaining how intelligent, well-intentioned professionals make these mistakes--and how you can avoid them. While equipping you with the minimum of theory, GUI expert Jeff Johnson presents the reality of interface design in an entertaining, anecdotal, and instructive way.
Updated to reflect the bloopers that are common today, incorporating many comments and suggestions from first edition readers.

Takes a learn-by-example approach that teaches how to avoid common errors.

Covers bloopers in a wide range of categories: GUI controls, graphic design and layout, text messages, interaction strategies, Web site design -- including search, link, and navigation, responsiveness issues, and management decision-making.

Organized and formatted so information needed is quickly found, the new edition features call-outs for the examples and informative captions to enhance quick knowledge building.

Hundreds of illustrations: both the DOs and the DON'Ts for each topic covered, with checklists and additional bloopers on www.gui-bloopers.com.
Software engineers, web designers, web application developers,and interaction designers working on all kinds of products: web based software applications, software applications for delivery on PCs as well as phones or other appliances, text design on web sites, and so on.
---
No. of pages:

424
Language:

English
Copyright:

© Morgan Kaufmann

2007
Published:

27th August 2007
Imprint:

Morgan Kaufmann
eBook

ISBN:

9780080552149
Paperback

ISBN:

9780123706430
---
"If you are a software developer, read this book: especially if you don't think you need it. Don't worry, it isn't filled with abstract and useless theory--this is a book for doers, and those in the trenches. Buy it, read it, and take two sections daily." --Don Norman, Nielsen Norman Group
---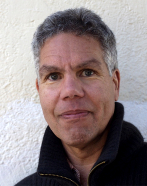 Jeff Johnson is an Assistant Professor of Computer Science at the University of San Francisco. He is also a principal at Wiser Usability, a consultancy focused on elder usability. After earning B.A. and Ph.D. degrees from Yale and Stanford, he worked as a UI designer, implementer, manager, usability tester, and researcher at Cromemco, Xerox, US West, Hewlett-Packard, and Sun. He has taught at Stanford, Mills, and the University of Canterbury. He is a member of the ACM SIGCHI Academy and a recipient of SIGCHI's Lifetime Achievement in Practice Award. He has authored articles on a variety of topics in HCI, as well as the books GUI Bloopers (1st and 2nd eds.), Web Bloopers, Designing with the Mind in Mind (1st and 2nd eds.), Conceptual Models: Core to Good Design (with Austin Henderson), and Designing User Interfaces for an Aging Population (with Kate Finn).
Affiliations and Expertise
President and principal consultant, at UI Wizards, Inc.