Groundwater Science
1st Edition
---
Groundwater Science is a timely, current, and comprehensive presentation of groundwater hydrology that integrates chemistry, physics, geology and calculus. With the input of students and other hydrology instructors, the author has developed a text reference that will be appreciated by students and professors alike.
Integrates up-to-date material on field methods and flow modeling methods
Covers recent contamination topics including non-aqueous-phase liquids (NAPLs), complex solute transport processes, and remediation
Presents clear explanations, two-color figures, case studies, and worked examples throughout
Upper-level undergraduate and graduate students in hydrology, geology, environmental science, and civil engineering departments. Scientists and engineers in the groundwater field.
Preface Groundwater: The Big Picture. Physical Properties. Principles of Flow. Geology and Groundwater Flow. Deformation, Storage, and General Flow Equations. Modeling Steady Flow with Basic Methods. Modeling Transient Flow with Basic Methods. Computer-Assisted Flow Modeling. Groundwater Chemistry. Groundwater Contamination. A: Units and Conversions. B: Mathematics Primer. C: Book Internet Site. Answers to Selected Problems. References. Index. Periodic Table of the Elements.
Imprint:

Academic Press
eBook

ISBN:

9780080495033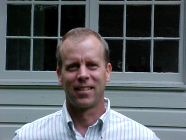 Charles R. Fitts is a professor at the University of Southern Maine with research interests in hydrogeology, contaminant migration, and applied mathematics. He earned an MS in engineering geology at Cornell and a PhD in civil engineering at the University of Minnesota. He has consulted for various geotechnical and groundwater companies, and is author of several groundwater modeling software packages: AnAqSim (analytic aquifer simulator) and TWODAN for groundwater flow, and SOLUTRANS for solute transport.
Affiliations and Expertise
University of Southern Maine, Gorham, U.S.A.
"The writing and presentation is clear and economical. The figures have a crisp and uncluttered look to them. Fitts stresses concepts over formal development....a fine textbook." -Roger Beckie, Univ. British Columbia, for VADOSE ZONE JOURNAL, 2003 "Groundwater Science would serve well as the text for an introductory groundwater course...The graphics are crisp and explanatory. Data sets needed to work some of the problems in the book are available as text files from the book's Web Site...I found these files to be complete and easy to understand. The references are up to date...concise, well-written, and well-illustrated..." -Sean A. McKenna, Sanda National Labs, EOS TRANSACTIONS, July 2003 "Groundwater Science is presented in a clear, logical manner, with attractive, effective typeset, and crisp diagrams...I strongly endorse this book for those entering the world of groundwater science for the first time." -David Sharpe, Geological Survey of Canada Episodes, December 2002 "The writing is clear and accurate without being wordy... The figures, references, and indexing are also well done. The references include both classics and recent papers, with broad coverage...It's not easy to do so many topics well, but Fitts' book succeeds." -Laura Toran, for GROUND WATER, 2003 "Fitts takes a decidedly lean and focused approach to the subject. The figures have a crisp and uncluttered look to them. The writing and presentation is clear and economical. Fitts stresses concepts over formal development, avoiding derivations and mathematics where possible. I found his approach to be very effective, and expect it would appeal to the learning style of most students who need to first establish a simple, concrete foundation, supported by their own intuition, before they can abstract concepts in mathematical expression