GPU Computing Gems Emerald Edition
1st Edition
Editor-in-Chiefs:
Wen-mei Hwu
Hardcover ISBN: 9780123849885
eBook ISBN: 9780123849892
Published Date: 24th January 2011
---
Editors, Reviewers, and Authors
Introduction
Introduction
Chapter 1. GPU-Accelerated Computation and Interactive Display of Molecular Orbitals
1.1. Introduction, Problem Statement, and Context
1.2. Core Method
1.3. Algorithms, Implementations, and Evaluations
1.4. Final Evaluation
1.5. Future Directions
Chapter 2. Large-Scale Chemical Informatics on GPUs
2.1. Introduction, Problem Statement, and Context
2.2. Core Methods
2.3. Gaussian Shape Overlay: Parallelization and Arithmetic Optimization
2.4. LINGO: Algorithmic Transformation and Memory Optimization
2.5. Final Evaluation
2.6. Future Directions
Chapter 3. Dynamical Quadrature Grids
3.1. Introduction
3.2. Core Method
3.3. Implementation
3.4. Performance Improvement
3.5. Future Work
Chapter 4. Fast Molecular Electrostatics Algorithms on GPUs
4.1. Introduction, Problem Statement, and Context
4.2. Core Method
4.3. Algorithms, Implementations, and Evaluations
4.4. Final Evaluation
4.5. Future Directions
Chapter 5. Quantum Chemistry
5.1. Problem Statement
5.2. Core Technology and Algorithm
5.3. The Key Insight on the Implementation—the Choice of Building Blocks
5.4. Final Evaluation and Benefits
5.5. Conclusions and Future Directions
Chapter 6. An Efficient CUDA Implementation of the Tree-Based Barnes Hut n-Body Algorithm
6.1. Introduction, Problem Statement, and Context
6.2. Core Methods
6.3. Algorithms and Implementations
6.4. Evaluation and Validation of Results, Total Benefits, and Limitations
6.5. Future Directions
Chapter 7. Leveraging the Untapped Computation Power of GPUs
7.1. Background and Problem Statement
7.2. Flux Calculation and Aggregatio
---
"...the perfect companion to Programming Massively Parallel Processors by Hwu & Kirk." -Nicolas Pinto, Research Scientist at Harvard & MIT, NVIDIA Fellow 2009-2010
Graphics processing units (GPUs) can do much more than render graphics. Scientists and researchers increasingly look to GPUs to improve the efficiency and performance of computationally-intensive experiments across a range of disciplines.
GPU Computing Gems: Emerald Edition brings their techniques to you, showcasing GPU-based solutions including:
Black hole simulations with CUDA
GPU-accelerated computation and interactive display of molecular orbitals
Temporal data mining for neuroscience
GPU -based parallelization for fast circuit optimization
Fast graph cuts for computer vision
Real-time stereo on GPGPU using progressive multi-resolution adaptive windows
GPU image demosaicing
Tomographic image reconstruction from unordered lines with CUDA
Medical image processing using GPU -accelerated ITK image filters
41 more chapters of innovative GPU computing ideas, written to be accessible to researchers from any domain
GPU Computing Gems: Emerald Edition is the first volume in Morgan Kaufmann's Applications of GPU Computing Series, offering the latest insights and research in computer vision, electronic design automation, emerging data-intensive applications, life sciences, medical imaging, ray tracing and rendering, scientific simulation, signal and audio processing, statistical modeling, and video / image processing.
Covers the breadth of industry from scientific simulation and electronic design automation to audio / video processing, medical imaging, computer vision, and more
Many examples leverage NVIDIA's CUDA parallel computing architecture, the most widely-adopted massively parallel programming solution
Offers insights and ideas as well as practical "hands-on" skills you can immediately put to use
computer programmers, software engineers, hardware engineers, computer science students
---
No. of pages:

886
Language:

English
Copyright:

© Morgan Kaufmann

2011
Published:

24th January 2011
Imprint:

Morgan Kaufmann
eBook

ISBN:

9780123849892
Hardcover

ISBN:

9780123849885
Paperback

ISBN:

9780128101827
---
Praise for GPU Computing Gems: Emerald Edition:
"GPU computing is becoming an outstanding field in high performance computing. Due to its easiness, the CUDA approach enables programmers to take advantage of GPU-acceleration very quickly… My research in complex science as well as applications in high frequency trading benefited significantly from GPU computing."--Dr. Tobias Preis, ETH Zurich, Switzerland
"This book is an important reference for everyone working on GPU/CUDA, and contains definitive work in a selection of fields. The patterns of CUDA parallelization it describes can often be adapted to applications in other fields."--Dr. Ming Ouyang, Assistant Professor – Director Visualization and Intensive Graphics Lab, University of Louisville
"Diving into the world of GPU computing has never been more important these days. GPU Computing Gems: Emerald Edition takes you through the looking glass into this fascinating world."--Martin Eisemann, Computer Graphics Lab, TU Braunschweig
"…an outstanding collection of vignettes of how to program GPUs for a breathtaking range of applications."--Dr. Amitabh Varshney, Director, Institute for Advanced Computer Studies, University of Maryland
"The book features a useful index that might help readers mine the gems in search of a solution to a specific algorithmic problem. The index is accompanied by online resources containing source code samples—and further information—for some of the chapters. A second volume with another 30 chapters of GPGPU application reports, somewhat more focused on generic algorithms and programming techniques, is currently in the pipeline and scheduled to appear as the "Jade Edition" sometime this month."--Computing in Science and Engineering
"The book is an excellent selection of important paper
---
About the
Editor-in-Chiefs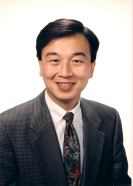 Wen-mei Hwu Editor-in-Chief
Wen-mei W. Hwu is a Professor and holds the Sanders-AMD Endowed Chair in the Department of Electrical and Computer Engineering, University of Illinois at Urbana-Champaign. His research interests are in the area of architecture, implementation, compilation, and algorithms for parallel computing. He is the chief scientist of Parallel Computing Institute and director of the IMPACT research group (www.impact.crhc.illinois.edu). He is a co-founder and CTO of MulticoreWare. For his contributions in research and teaching, he received the ACM SigArch Maurice Wilkes Award, the ACM Grace Murray Hopper Award, the Tau Beta Pi Daniel C. Drucker Eminent Faculty Award, the ISCA Influential Paper Award, the IEEE Computer Society B. R. Rau Award and the Distinguished Alumni Award in Computer Science of the University of California, Berkeley. He is a fellow of IEEE and ACM. He directs the UIUC CUDA Center of Excellence and serves as one of the principal investigators of the NSF Blue Waters Petascale computer project. Dr. Hwu received his Ph.D. degree in Computer Science from the University of California, Berkeley.
Affiliations and Expertise
CTO, MulticoreWare and professor specializing in compiler design, computer architecture, microarchitecture, and parallel processing, University of Illinois at Urbana-Champaign