Glutathione Transferases and gamma-Glutamyl Transpeptidases, Volume 401
1st Edition
Serial Volume Editors:
Helmut Sies
Lester Packer
Hardcover ISBN: 9780121828066
eBook ISBN: 9780080884301
Published Date: 22nd November 2005
---
Chapter 1 Nomenclatures for mammalian soluble glutathione transferases ; Chapter 2 Human alpha class glutathione S-transferases: genetic polymorphism, expression, and susceptibility to disease; Chapter 3 Regulation of GST-P gene expression during hepatocarcinogenesis; Chapter 4 Human Glutathone Transferase Zeta; Chapter 5 Characterization of the Omega class of glutathione transferases; Chapter 6 Alternative splicing of GST transcripts; Chapter 7 Disruption of the GST Pi class genes ; Chapter 8 Microsomal glutathione transferase 1; Chapter 9 Human microsomal Prostaglandin E Synthase 1 — A member of the MAPEG protein superfamily ; Chapter 10 Two-dimensional crystallization and electron crystallography of MAPEG proteins; Chapter 11 Pant Glutathione Transferase; Chapter 12 Phylogenies of Glutathione Transferase Families; Chapter 13 Drosophila Glutathione S-Transferases; Chapter 14 Mosquito glutathione transferases 1; Chapter 15 Glutathione S-transferase from malarial parasites - structural and functional aspects; Chapter 16 Optimizing of heterologous expression of glutathione transferase ; Chapter 17 Human glutathione transferase A3-3 active as steroid double-bond Isomerase ; Chapter 18 A subclass of Mu glutathione S-tranferases selectively expressed in testis and brain; Chapter 19 Glutathione S-tranferases as regulators of kinase pathways and anticancer drug targets ; Chapter 20 Modification of N-acetyltransferases and glutathione S-transferases by coffee components. Possible relevance for cancer risk ; Chapter 21 Activation of alkylhalides by glutathione transferases ; Chapter 22 Peptide phage display for probing GST-protein Interactions; Chapter 23 Fosfomycin resistance proteins: A nexus of glutathione transferases and epoxide hydrolases in metalloenzyme superfamily; Chapter 24 Regulation of 4-Hydroxynonenal mediated signaling by glutathione S-transferases; Chapter 25 GGT gene expression of y-Glutamyltranspeptidase; Chapter 26 y-glutamyltranspeptidase: Disulfide bridges, propeptide cleavage and activation in the endoplasmic recticulum ; Chapter 27 Gamma-Glutamyl Transpeptidase substrate specificity and catalytic mechanism ; Chapter 28 y-Glutamyl transpeptidase in glutathione biosynthesis; Chapter 29 Prooxidant reactions promoted by soluble and cell-bound y-glutamyltransferase activity
---
This volume on glutathione transferases and gamma-glutamyl transpeptidases serves to bring together current methods and concepts in an interesting, important and rapidly developing field of cell and systems biology. It focuses on particular aspects of the so-called Phase II of drug detoxication, which has important ramifications for endogenous metabolism and nutrition. This volume of Methods in Enzymology presents current knowledge and in this field of research. Together with the volumes on Quinones and Quinone Enzymes (volumes 378 and 382), and on Phase II Conjugation Enzymes and Transport Systems (volume 400), the state of knowledge on proteomics and metabolomics of many pathways of (waste) product elimination, enzyme protein induction and gene regulation and feedback control is provided. We trust that this volume will help stimulate future investigations and speed the advance of knowledge in systems biology.
A laboratory standard for more than 40 years Over 400 volumes strong *Also available on ScienceDirect
Biochemists, biophysicists, cell biologists, molecular biologists, geneticists, developmental biologists
---
No. of pages:

928
Language:

English
Copyright:

© Academic Press

2005
Published:

22nd November 2005
Imprint:

Academic Press
Hardcover

ISBN:

9780121828066
eBook

ISBN:

9780080884301
---
About the
Serial Volume Editors
Helmut Sies Serial Volume Editor
Helmut Sies is an Honorary Member of the American Society for Biochemistry and Molecular Biology. He received an Honorary Ph.D. from the University of Buenos Aires, Argentina in 1996. Dr. Sies is a member of the Northrhine-Westphalian Academy of Sciences, Germany, and a Corresponding Member of both the Academy of Sciences of Heidelberg, Germany, and the Academy of Medicine, Buenos Aires, Argentina. He has received many awards and prizes, including the FEBS Anniversary Prize awarded by the Federation of European Biochemical Societies, 1978; the Distinguished Foreign Scholar award, MASUA, 1985; the Silver Medal, Karolinska Institute, Stockholm, 1986; the Ernst Jung Preis fur Medizin, 1988; the Claudius-Galenus-Preis, 1990; and the ISFE-Preis, 1994. Dr. Sies sereves on the editorial board and advisory committee for twelve journals, has edited numerous books, and has published more than 400 original articles and chapters. He received his M.D. at the University of Munich in 1967 and currently serves as Full Professor and Chairman of the Department of Physiological Chemistry at the University of Düsseldorf.
Affiliations and Expertise
Heinrich-Heine-University Düsseldorf, Germany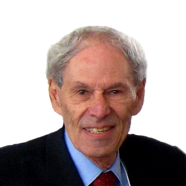 Lester Packer Serial Volume Editor
Lester Packer received a PhD in Microbiology and Biochemistry in 1956 from Yale University. In 1961, he joined the University of California at Berkeley serving as Professor of Cell and Molecular Biology until 2000, and then was appointed Adjunct Professor, Pharmacology and Pharmaceutical Sciences, School of Pharmacy at the University of Southern California.
Dr Packer received numerous distinctions including three honorary doctoral degrees, several distinguished Professor appointments. He was awarded Chevalier de l'Ordre National du Merite (Knight of the French National Order of Merit) and later promoted to the rank of Officier. He served as President of the Society for Free Radical Research International (SFRRI), founder and Honorary President of the Oxygen Club of California.
He has edited numerous books and published research; some of the most cited articles have become classics in the field of free radical biology:
Dr Packer is a member of many professional societies and editorial boards. His research elucidated - the Antioxidant Network concept. Exogenous lipoic acid was discovered to be one of the most potent natural antioxidants and placed as the ultimate reductant or in the pecking order of the "Antioxidant Network" regenerating vitamins C and E and stimulating glutathione synthesis, thereby improving the overall cellular antioxidant defense. The Antioxidant Network is a concept addressing the cell's redox status. He established a world-wide network of research programs by supporting and co-organizing conferences on free radical research and redox biology in Asia, Europe, and America.
Affiliations and Expertise
Department of Molecular Pharmacology and Toxicology, School of Pharmaceutical Sciences, University of Southern California, USA
Tax Exemption
We cannot process tax exempt orders online. If you wish to place a tax exempt order please
contact us
.