Global Clinical Trials Playbook
1st Edition
Capacity and Capability Building
Editors:
Menghis Bairu
Richard Chin
Hardcover ISBN: 9780124157873
eBook ISBN: 9780124158603
Published Date: 20th April 2012
Secure Checkout
Personal information is secured with SSL technology.
Free Shipping
Free global shipping
No minimum order.
---
Pharmaceuticals companies, biotech companies, and CROs, regardless of size, all face the same challenge of managing costs and operational execution associated with bringing a valuable drugs and devices to market. Because of timeline pressures and cost as well as the growing interest in "neglected diseases" and diseases affecting the emerging nations, clinical trials are increasingly conducted in emerging markets and developing countries where infrastructure, leadership, skilled personnel and a governance are at a premium.
Working with academics, regulatory professionals, safety officers, experts from the pharma industry and CROs, the editors have put together this up-to-date, step-by-step guide book to building and enhancing global clinical trial capacity in emerging markets and developing countries. This book covers the design, conduct, and tools to build and/or enhance human capacity to execute such trials, appealing to individuals in health ministries, pharmaceutical companies, world health organizations, academia, industry, and non-governmental organizations (NGOs) who are managing global clinical trials.
Gives medical professionals the business tools needed to effectively execute clinical trials throughout the world
Provides real world international examples which illustrate the practical translation of principles
Includes forms, templates, and additional references for standardization in a number of global scenarios
Professionals in biotechnology and pharmaceutical companies, government, NGOs, contract research organizations and foundations including physicians, regulators, safety officers, clinical coordinators, data managers, and business managers who are planning and executing clinical trials in developing countries
Dedication
International Editorial Advisors
Contributors
Section 1 Clinical Trials
Chapter 1. Introduction
Chapter 2. Global Clinical Trials
Introduction
Principles of Clinical Study Design
REFERENCE
Chapter 3. Building a Healthy Mechanism for Good Clinical Practice-Compliant Global Trials
Introduction
Status of Clinical Trials in Africa
Site Management Structures
Current Funding Models and Impact on Implementation of Studies
Building Additional Capacity
Establishing New Sites
REFERENCES
Chapter 4. Clinical Trial Sites Capabilities
Introduction
Role of Standard Operating Procedures in Clinical Research
Standard Operating Procedures, Policies, Guidelines, and Study-Specific Procedures
Suggested List of Standard Operating Procedures
Logistics Associated with Standard Operating Procedure Implementation
Conclusion
REFERENCES
Chapter 5. How to Select and Oversee Contract Research Organizations
Introduction
Perspective of Working with Global and Niche Contract Research Organizations
Understanding Your Options when Outsourcing an Overseas Trial
Comparing the Capabilities of Global and Niche Contract Research Organizations to Support Clinical Trials
Assessing the Benefits of International Reach Versus Local Knowledge
Examining Quality and Relationship Management to Finalize Contract Research Organization Selection
REFERENCES
Chapter 6. The How-To of Global Clinical Trial Forecasting, Budgeting, and Project Management
Recent Trends in Clinical Trials
Clinical Trial Forecasting
Clinical Trial Budgeting
Clinical Trial Project Management
REFERENCES
Section 2 Strengthening and Building Clinical Trial Site Capabilities and Capacity in Developing and Emerging Markets
Chapter 7. Lessons Learned in India
Introduction
India's Healthcare System
India's Clinical Trials Sector
ECCRO's Approach to Site Development and Support in India
REFERENCES
Chapter 8. Lessons Learned in China
Introduction
Advantages of Conducting Clinical Trials in China
Challenges to Conducting Global Clinical Trials in China
Regulatory Approval
How Can China Participate in Global Multicenter Trials?
Some Practical Aspects of Global Studies in China
Cost of Clinical Trials in China
Clinical Trial Monitoring in China
Clinical Trials Outsourcing in China
Intellectual Property Rights
Summary
Acknowledgments
REFERENCES
Chapter 9. Lessons Learned in Eastern Europe
Introduction
Contracting
Role of the Head of the Department
Site Selection
Specifics of Randomized Controlled Trials in Alzheimer's Disease
Preventive Measures
Case Studies
REFERENCES
Chapter 10. Lessons Learned in Singapore
Introduction
Overview of the Healthcare System in Singapore
Role of Government
Singapore as a Clinical Trial Center in Asia Pacific
Clinical Trial Site Capabilities in Singapore
Conclusion and Future Aspects
REFERENCES
Chapter 11. Lessons Learned in Turkey
Introduction
Overview of the Turkish Healthcare and Pharma Sector
Pharmaceutical Industry
Clinical Trials
Clinical Trials in Turkey During the Transition Period
Clinical Trial Logistics
Conclusion and Lessons Learned
REFERENCES
Section 3 Regulatory Capacity
Chapter 12. Development of Regulatory Capacity in Monitoring, Oversight, Enforcement, and Approval of Clinical Trials
Drug Regulation: An Instrument for Public Assurance of Drug Safety and Efficacy
Dimensions of Regulatory Capacity
Globalization of Clinical Research and International Conference on Harmonisation: Sharing Expertise for Capacity Building
Regulation of Clinical Trials in Developing Countries
Ethics Committees as Co-regulators
Conclusion
REFERENCES
Section 4 How to Build and Enhance Pharmacovigilance and Risk Management Capacity and Capability
Chapter 13. Pharmacovigilance and Risk Management
Definition of Pharmacovigilance and Risk Management
The Importance of Implementing a Systematic Pharmacovigilance Approach in Global Clinical Trials
Operational Overview of Pharmacovigilance
Components and Capabilities of a Complete Pharmacovigilance System
Pharmacovigilance Policies, Regulations, and Guidance Documents
Organizational Structure of a Pharmacovigilance Department
Role of the Medical Monitor
Roles and Responsibilities of the Pharmacovigilance Team
Appropriate Facilities for Pharmacovigilance
Safety Databases
Safety Case Processing and Review
Global Safety Reporting
Safety Data Review and Assessment
Managing Risk
Outsourcing While Building Pharmacovigilance Capacity
General Considerations and Conclusions
REFERENCES
Section 5 Electronic Data Capture
Chapter 14. Setting Up Electronic Data Capture Capabilities
Introduction
The Role of Data Management in Clinical Trials
Opportunities and Challenges When Outsourcing Data Management
Setting Up Electronic Data Capture Capabilities in an Emerging Country
Good Clinical Data Management Practices
Appendix 1
Appendix 2
Appendix 3
Appendix 4
REFERENCES
Section 6 Ethics, Human Resources, and Intellectual Property
Chapter 15. Ethics and Institutional Review Board Capacity Building
Background
Ethical Guidelines
Fundamental Issues
Conclusions
REFERENCES
Section 7 Quality Assurance and Data Management
Chapter 16. Clinical Quality Assurance and Data Management
Introduction
Clarifying the Terminology
Basic Quality Requirements
The Case for a Good Clinical Practice Quality System
Clinical Quality Assurance
Good Clinical Practice Quality Audits
Good Clinical Practice Quality Organization
Good Clinical Practice Inspection Readiness
Summary
REFERENCES
Section 8 Appendices
APPENDIX A. Sample Protocol Template
APPENDIX B. Sample Informed Consent Form
Research Subject Informed Consent Form
1 Purpose of this Research Study
2 Procedures
3 Possible Risks or Discomfort
4 Ownership and Documentation of Specimens
5 Possible Benefits
6 Financial Considerations
7 Available Treatment Alternatives
8 Available Medical Treatment for Adverse Experiences
9 Confidentiality
10 Termination of Research Study
11 Available Sources of Information
12 Authorization
APPENDIX C. Sample Case Report Form
APPENDIX D. Sample Statistical Analysis Plan
Approval Sign-Off
Statistical Analysis Plan
1 Introduction
2 Objectives
3 Study Design
4 Abbreviations and Definitions
5 Statistical Methods
6 Planned Tables, Listings and Graphs
7 References
8 Appendices
APPENDIX E. Case Report Form Versioning Policy
APPENDIX F. Checklist for Study Close-out
APPENDIX G. Financial Disclosure Form
Index
Color Plates
No. of pages:

320
Language:

English
Copyright:

© Academic Press

2012
Published:

20th April 2012
Imprint:

Academic Press
Hardcover

ISBN:

9780124157873
eBook

ISBN:

9780124158603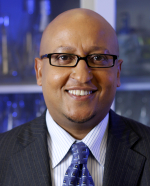 Menghis Bairu, M.D.—physician, editor, author, philanthropist and healthcare business executive—has more than two decades of international experience in the biotechnology, pharmaceutical, global health and non-profit arenas. Dr. Bairu serves as Executive Vice President, Chief Medical Officer and Head of Global Development at Elan. His responsibilities include, but are not limited to clinical development, biometrics, regulatory, CMC, QA, safety-and-risk management, clinical operations and medical affairs. Previously he served as head of Onclave Therapeutics, a wholly Elan-owned oncology biotech company.
He lectures extensively on global health and biopharmaceutical issues with particular focus on Emerging Markets (e.g. India, China, Latin America, Singapore, Middle East, South East Asia and Africa). He served as editor and co-author of Global Clinical Trials: Effective Implementation and Management (Elsevier, 2011), a textbook designed to help researchers develop and implement effective and ethical international clinical trials. Dr. Bairu is also editor/co-author of Global Clinical Trials Playbook: Management and Implementation (Elsevier, 2012), and Global Clinical Trials for Alzheimer's Disease: Design, Implementation, and Standardization (Elsevier, 2013).
Prior to joining Elan, Dr. Bairu worked at Genentech for more than five years in a number of managed care, medical and commercial (Oncology, Immunology, and Cardiovascular) roles. He served as managed care Medical Director for Fremont Health Corporation/II before joining Genentech. He served on the board of directors for One World Health, a nonprofit drug development company funded by the Bill and Melinda Gates Foundation and A-Cube, a privately held pharma startup.
In 2013, Dr. Bairu was named to the boards of directors of Dubai-based NewBridge Pharmaceuticals (he also serves as chairman of NewBridge's science and technology committee), and ADVentura Capital SL, a Barcelona, Spain-based venture capital firm focused on funding and mentoring promising healthcare, IT and GreenTech companies. In 2011, Dr. Bairu joined the advisory board of the China Trials 5, a global clinical trials development summit focusing on China and north Asia. He currently serves as Adjunct Faculty at the University of California San Francisco School of Medicine where he lectures on global clinical trials' design, development and conduct.
Affiliations and Expertise
President and CEO, Speranza Therapeutics, Dublin, Ireland and Chief Medical Officer and Head of Global Development, Elan Pharmaceuticals, Cambridge, Massachusetts
Richard Chin is the CEO of Institute for OneWorld Health, the first U.S. nonprofit pharmaceutical company and Associate Professor at UCSF School of Medicine. OneWorld Health develops affordable drugs for neglected patients in the developing world. Dr. Chin has extensive expertise in drug development, including over 45 INDs and almost a dozen drug registrations. His previous roles include CEO of a NASDAQ listed company, Senior Vice President of Global Development at Elan, and Head of Clinical Research for the Biotherapeutics Unit at Genentech. He was named by Businessweek in 2006 as one of the youngest 99 public company CEOs in the United States. Dr. Chin earned an M.D. from Harvard and the equivalent of a J.D. from Oxford, where he studied as a Rhodes Scholar.
Affiliations and Expertise
CEO, Oxigene San Francisco, CA, USA
"Contributors mostly from outside of Europe and the US explore various elements required for successfully implementing clinical trials in poor countries that will be used as evidence to license drugs in rich countries." --Reference and Research Book News, August 2013
"The book brings together a panoply of academics, registration professionals, safety officers and other experts from the pharmaceutical industry and CROs… [and] uses real-life examples to present the tools available to build and enhance human capacity in order to execute clinical trials throughout the world, and is recommended for anybody interested in expanding their knowledge of international clinical trials." --Samedan LTD Pharmaceutical Publishers, Autumn 2012
"Global Clinical Trials: Effective Implementation and Management is probably the most comprehensive book written to date on the topic. In 2008, 97 (80%) of 121 FDA marketing applications for drug and biological products included non-U.S. data, including 10 (8%) with no U.S. data. The book includes contributions from 59 authors, with coverage of many countries engaged in clinical research" --Clinical Research Best Practices
"This is indeed a valuable resource with a broad range of regional experiences in clinical trials and touching a wide array of topics increasing the potential of target readers. I have truly found it quite informative." --Dr. Michael Makanga, Director South-South Cooperation and Head of Africa Office, European and Developing Countries Clinical Trials Partnership (EDCTP), South Africa
"Global Clinical Trials Playbook is a treatise in self-learning, and a must read for researchers in academia, CROs, and NGOs involved in funding and conducting clinical trials. It is a vital reference for those interested in capacity building in clinical research, especially in developing countries." --Professor S. D. Seth, MD, FAMS, FNASc, FIPS, FCAI, FISCD, Advisor of Clinical Trials Registry – India, National Institute of Medical Statistics, Indian Council of Medical Research, New Delhi, India
"This is an important book that comprehensively addresses capacity building across the globe. The breadth of the book and the broad array of geographies covered are impressive. This is a major publication that will push the field forward." --Dr. Dan Zhang, MD, PhD, Chairman and CEO of Fountain Medical Group, Shangai, China
"Dr. Bairu and colleagues have produced the definitive reference guide to undertaking clinical trials around the world. I am sure that the Global Clinical Trials Playbook will instantly become an indispensable resource for funders and organisers of clinical trials who wish to stay up to date with the latest thinking in this fast moving field." --Dr. Rubin Minhas, M.B.Ch.B, Editor-in-Chief: Clinical Evidence, Best Practice and Clinical Director, BMJ Evidence Centre
"This book covers a broad range of topics important in global clinical trials and will be a welcome and comprehensive resource for professionals who are engaged in clinical trial related capacity building. It is a practical guide to conduct clinical trials in the new and uprising parts of the drug development world including Eastern Europe, Turkey, Singapore, India and China. The book goes hand in hand with global efforts to develop one global training concept for global drug development, the PharmaTrain Project. Learning by reading and doing for improved competency." --Fritz R. Bühler, Coordinator of IMI PharmaTrain, University of Basel, Switzerland Carl C. Peck, University of California San Francisco, UCSF, USA.Both Founders of the European, American and Chinese Courses in Drug Development and Regulatory Sciences
Tax Exemption
We cannot process tax exempt orders online. If you wish to place a tax exempt order please
contact us
.
Elsevier.com visitor survey
We are always looking for ways to improve customer experience on Elsevier.com.
We would like to ask you for a moment of your time to fill in a short questionnaire, at the end of your visit.

If you decide to participate, a new browser tab will open so you can complete the survey after you have completed your visit to this website.

Thanks in advance for your time.
Accept
Decline