Geologic Time Scale 2020
2nd Edition
Volume 1
Editors:
Felix Gradstein
James Ogg
Mark Schmitz
Gabi Ogg
Paperback ISBN: 9780128220429
Published Date: 1st June 2020
Secure Checkout
Personal information is secured with SSL technology.
Free Shipping
Free global shipping
No minimum order.
---
Geologic Time Scale 2020 contains contributions from leading scientists, with information presented in an easy-to-understand way including numerous color charts, maps, and photographs. Including recent information from such projects as GTSNext, Earth Time Europe, and Chronos, this updated edition explains in detail how and why the time scale is being updated and offers expanded coverage of paleontology and stratigraphy. Twelve mini chapters in Geologic Time Scale 2020 address Evolution and Biostratigraphy in key (micro-) fossil groups. These chapters assist readers of the Geological Period chapters to better understand and appreciate the role played by paleontology in describing and understanding life on Earth in Deep Time.

The authors of Geologic Time Scale 2020 have been at the forefront of chronostratigraphic research and initiatives to create an international geologic time scale for many years, and the charts in this book present the most up-to-date, international chronostratigraphic standard as ratified by the International Commission on Stratigraphy and the International Union of Geological Sciences. As the framework for deciphering the history of our planet Earth, this book is essential for practicing Earth Scientists and academics.

The most detailed international geologic time scale available that contextualizes information in one reference
Gives insights in the construction, strengths, and limitations of the geological time scale that greatly enhances its function and its utility
Aids understanding by combining mathematical and statistical methods to create scaled composites of the global succession of events
Meets the needs of a range of users at various points in the workflow (researchers extracting linear time from rock records, students recognizing the geologic stage by their content)
Completely updated time scale including research from projects such as GTSNext, Earth Time Europe, and Chronos
Addresses Evolution and Biostratigraphy in key (micro-) fossil groups with atlas style range charts which provide detailed explanation of the index fossils and key zonations building the stratigraphic framework of the Geological Periods
Both academic and professional geoscientists. Both text and illustrations are directly useful to teachers, and also to practicing geoscientists
PART I INTRODUCTION
1. Introduction
2. Chronostratigraphy: linking time and rock
PART II CONCEPTS AND METHODS
3. Biochronology
4. Cyclostratigraphy and astrochronology
5. The geomagnetic polarity time scale
6. Radiogenic isotopes geochronology
7. Strontium isotope stratigraphy
8. Osmium isotope stratigraphy
9. Sulfur isotope stratigraphy
10. Oxygen isotope stratigraphy
11. Carbon isotope stratigraphy
12. Osmium-Renium Radiogeochronology
13. A Brief History of Plants on Earth
14. Sequence chronostratigraphy
15. Statistical procedures
PART III
16. The Planetary time scale
17. The Precambrian: the Archean and Proterozoic Eons
18. The Cryogenian Period
19. The Ediacaran Period
No. of pages:

1300
Language:

English
Copyright:

© Elsevier

2020
Published:

1st June 2020
Imprint:

Elsevier
Paperback

ISBN:

9780128220429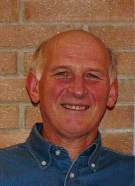 FELIX GRADSTEIN is Professor Emeritus at Oslo University, Norway and visiting Research Fellow, University of Portsmouth, UK. From 2000 to 2008, he was chair of the International Commission on Stratigraphy. Under his leadership major progress was made with the formal definition of chronostratigraphic units from Precambrian through Quaternary. For his fundamental work concerning the Geologic Time Scale, geochronology in general, quantitative stratigraphy and micropaleontology, the European Geosciences Union awarded him in 2010 the Jean Baptiste Lamarck Medal. He is Chair of the Geologic Time Scale Foundation and teaches courses in quantitative stratigraphy and the geologic time scale. Now that he has free time again, after completing this book with his outstanding co-editors and co-authors he studies the early evolution of planktonic foraminifera.
Affiliations and Expertise
University of Oslo, Norway
JAMES OGG (Professor at Purdue University, Indiana, USA; now retired/adjunct) is also currently a visiting distinguished professor at Chengdu University of Technology and at China University of Geoscience (Wuhan). He served as Secretary General of the International Commission on Stratigraphy (2000-2008), and currently is executive director of the Geologic TimeScale Foundation and coordinator of TimeScale Creator service (https://timescalecreator.org/). His Mesozoic Stratigraphy Lab group has worked on aspects of climate cycles, magnetic polarity correlations and integration of stratigraphic information. Their TimeScale Creator array of visualization tools and extensive databases in global and regional Earth history was used to generate many of the diagrams in this book.
Affiliations and Expertise
Purdue University, Indiana, USA (retired)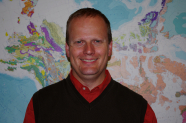 MARK SCHMITZ is Professor of Geochemistry at Boise State University, Idaho, USA, and has extensive research interests in the development and application of radiogenic isotope geochemistry and high-precision U-Pb geochronology to problems of Earth systems evolution. He has been an active member of the Earth Time community and was co-editor and author for the Geologic Time Scale 2012. He seeks to enrich the radioisotopic calibration of the time scale through targeted dating of stratigraphically important volcanic event beds and the construction of robust chronostratigraphic models through geologic time. His extensive database with over 300 standardized radiogenic isotope ages (mainly U/Pb and Ar/Ar) is vital to this book.
Affiliations and Expertise
Boise State University, Idaho, USA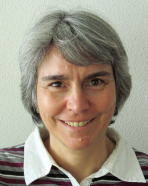 GABI OGG applied micropaleontology to Jurassic-Cretaceous correlations before concentrating on public outreach in geosciences. She coordinated the extensive array of graphics in this book, and is the webmaster for the Geologic TimeScale Foundation (https://timescalefoundation.org) and for the TimeScale Creator visualization and database suites (https://timescalecreator.org). In addition to co-authoring the Concise Geologic TimeScale (GTS2016) and The Geologic Time Scale (GTS2012) books, she has produced numerous posters and time scale cards for public audiences.
Affiliations and Expertise
West Lafayette, Indiana, USA
Tax Exemption
We cannot process tax exempt orders online. If you wish to place a tax exempt order please
contact us
.