Genetic Steroid Disorders
1st Edition
Editors:
Maria I. New
Oksana Lekarev
Alan Parsa
Tony Yuen
Bert O'Malley
Gary Hammer
Hardcover ISBN: 9780124160064
eBook ISBN: 9780123914675
Published Date: 24th September 2013
---
This is a comprehensive book addressing steroid disorders from hormonal, genetic, psychological, and surgical perspectives. It is meant to educate adult and pediatric endocrinologists, clinical geneticists, genetic counselors, reproductive endocrinologists, neonatologists, urologists, and psychoendocrinologists. It will assist these specialists in the diagnosis and treatment of steroid disorders. The book is written for postgraduate and faculty-level physicians. The content consists of steroid disorders, genetic bases for the disorder and case presentations of each disorder.
Provides a common language for professionals to discuss and diagnose genetic steroid disorders
Includes the very latest details on genetic tests and diagnoses
Offers a strong understanding of the molecular basis for the diseases and therefore correct diagnosis and treatment of steroid disorders
Presents insight into which medications to use based on the genetic makeup of a patient
Teaches the best strategies and most effective use of genetic information in the patient counseling setting
Adult and pediatric endocrinologists, academic and clinical researchers in endocrinology and clinical genetics, geneticists, genetic counselors, and psychoendocrinologists.
Dedication
Preface
Contributors
Chapter 1. Introduction
Abstract
References
Chapter 2. Adrenal Development
Abstract
Introduction
Adrenal Organogenesis
Molecular Mechanisms That Regulate Adrenal Development
Adrenal Diseases
References
Chapter 3A. Congenital Adrenal Hyperplasia Owing to 21-Hydroxylase Deficiency
Abstract
Introduction
Endocrine Function of the Adrenal Cortex
The Adrenal Cortex as Two Glands
Pathogenesis of 21-Hydroxylase Deficiency
Classical CAH
Non-Classical CAH
Diagnosis (Hormonal and Genetic)
Molecular Mechanisms Creating Cyp21a2 Genetic Defects
Clinical Features
Treatment
Prenatal Diagnosis and Treatment
References
Chapter 3B. The History of Prenatal Diagnosis of Congenital Adrenal Hyperplasia
Abstract
Introduction
Hormonal Measurements in Amniotic Fluid
Molecular Genetics
Dexamethasone Treatment and Controversy
Non-Invasive Prenatal Diagnosis
Fetal Sex Determination
Future Directions
Summary
References
Chapter 3C. Growth Hormone Therapy to Improve Adult Height in Patients with Congenital Adrenal Hyperplasia
Abstract
Introduction
Adult Height in CAH
Factors Affecting Adult Height in CAH
Studies with Growth Hormone Treatment to Improve Adult Height in CAH
Conclusion
References
Chapter 3D. Steroid 11β-Hydroxylase Deficiency and Related Disorders
Abstract
Acknowledgments
Introduction
Biochemistry of Adrenal Steroid Biosynthesis
Genetics of Steroid 11β-Hydroxylase Isozymes
Steroid 11β-Hydroxylase Deficiency
Aldosterone Synthase (Corticosterone Methyloxidase) Deficiency
Glucocorticoid-Suppressible Hyper
No. of pages:

406
Language:

English
Copyright:

© Academic Press

2014
Published:

24th September 2013
Imprint:

Academic Press
eBook

ISBN:

9780123914675
Hardcover

ISBN:

9780124160064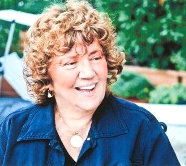 Dr. New received her Bachelors degree from Cornell University and her Doctor of Medicine degree from the University of Pennsylvania, where she was awarded the Distinguished Graduate Award. She was Chairman of Pediatrics at Weill Medical College of Cornell University from 1980 to 2002 and Founding Director of its Children's Clinical Research Center, where she also served as Chief of Pediatric Endocrinology from 1964 to 2002. Dr. Maria New is Professor of Pediatrics, Professor of Genetics and Genomic Sciences, and Director of the Adrenal Steroid Disorders Program at Mount Sinai School of Medicine in New York City. She is also serving as Associate Dean for Clinical Research at the Florida International University Herbert Wertheim College of Medicine. Former president of the Endocrine Society, Dr. New has edited or co-edited 12 medical textbooks, published more than 600 peer-reviewed papers and served as editor-in-chief of the Journal of Clinical Endocrinology and Metabolism. She has trained more than 100 young physician-scientists who have become chiefs of pediatric endocrinology and leaders in their field. Her research, clinical work and teaching have taken her around the world. In 2005 and 2006, she led genetics research expeditions to Siberia in collaboration with the School of Medicine, St. Petersburg University, Russia. Dr. New's contributions have been recognized by her being selected as one of the few pediatricians in the National Academy of Sciences. She has received numerous honors including: the Robert H. Williams Distinguished Leadership Award; the Rhone-Poulenc Rorer Clinical Investigator Award from the American Endocrine Society; the 1996 Dale Medal, the highest award given by the British Endocrine Society; and the 2003 Fred Conrad Koch Award, the highest award given by the American Endocrine Society. In 2010, she received the Van Wyk Prize, the highest award given in pediatric endocrinology. She has conducted pioneering research in the
Assistant Professor of Medicine, Endocrinology, Diabetes and Bone Disease, Department of Pediatrics, Mount Sinai Medical Center, New York, NY, USA
Affiliations and Expertise
Department of Pediatrics, Mount Sinai Medical Center, New York, NY, USA
"Appropriate for both novice and experienced researchers, this collection demonstrates that the genetic basis has been located for each steroid disorder causing clinical and bioclinical abnormalities in patients. Ten of the 31 chapters describe the symptoms, cause, diagnosis, and treatment of the many disorders resulting from congenital adrenal hyperplasia…the definitive treatise belongs in every medical library."--ProtoView.com, February 2014
"Appropriate for both novice and experienced researchers, this collection demonstrates that the genetic basis has been located for each steroid disorder causing clinical and bioclinical abnormalities in patients…Edited by a professor of pediatric endocrinology at Mount Sinai Hospital, the definitive treatise belongs in every medical library."--Reference & Research Book News, December 2013