Genetic Diagnosis of Endocrine Disorders
2nd Edition
Editors:
Roy E. Weiss
Samuel Refetoff
Hardcover ISBN: 9780128008928
eBook ISBN: 9780128011348
Published Date: 23rd October 2015
---
Genetic Diagnosis of Endocrine Disorders, Second Edition provides users with a comprehensive reference that is organized by endocrine grouping (i.e., thyroid, pancreas, parathyroid, pituitary, adrenal, and reproductive and bone), discussing the genetic and molecular basis for the diagnosis of various disorders.
The book emphasizes the practical nature of diagnosing a disease, including which tests should be done for the diagnosis of diabetes mellitus in adults and children, which genes should be evaluated for subjects with congenital hypothyroidism, which genetic tests should be ordered in obese patients or for those with parathyroid carcinoma, and the rationale behind testing for multiple endocrine neoplasias.
Offers a clear presentations of pharmacogenetics and the actual assays used in detecting endocrine diseases
Teaches the essentials of the genetic basis of disease in each major endocrine organ system
Offers expert advice from genetic counselors on how to use genetic information in counseling patients
Includes new chapters on the genetics of lipid disorders and glycogen storage diseases, genetics of hypoglycemia, and whole genome/exome sequencing
Biomedical researchers in endocrinology and medical genetics, clinical endocrinologists, clinical geneticists, and genetic counselors
List of Contributors
Preface to the First Edition
Preface to the Second Edition
I: Introduction

Chapter 1: Mechanisms of Mutation

Abstract
Introduction
The types of mutation
The mechanisms of mutation
The role of technology
Double-strand break repair-related mechanisms
Mobile insertion elements
The human mutation rate
The phenotypic effect of mutations
Conclusion and summary

II: Pancreas

Chapter 2: A Clinical Guide to Monogenic Diabetes

Abstract
Introduction
Clinical presentation
Genetic testing
Conclusions

Chapter 3: Hypoglycemia

Abstract
Introduction
Genetic pathophysiology
Summary

III: Pituitary

Chapter 4: Functioning Pituitary Adenomas

Abstract
Introduction
Genetic pathophysiology of pituitary adenomas
Genetic screening in functioning pituitary adenomas
MEN1
MEN1-related pituitary tumors
Carney complex (CNC)
Multiple endocrine neoplasia 4 (MEN4)
Familial isolated pituitary adenomas (FIPA)

Chapter 5: Diabetes Insipidus

Abstract
Introduction
Types of diabetes insipidus
Familial types of diabetes insipidus
Clinical diagnosis
Genetic testing

Chapter 6: States of Pituitary Hypofunction

Abstract
Introduction
Genetic pathophysiology
Diagnosis, genetic testing, and interpretation
Treatment

IV: Thyroid

Chapter 7: Congenital Defects of Thyroid Hormone Synthesis
No. of pages:

472
Language:

English
Copyright:

© Academic Press

2016
Published:

23rd October 2015
Imprint:

Academic Press
eBook

ISBN:

9780128011348
Hardcover

ISBN:

9780128008928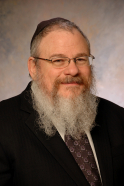 Dr. Roy Weiss joined the University of Miami Leonard M. Miller School of Medicine as Chairman and the Kathleen and Stanley Glaser Distinguished Chair in Medicine in June 2014. He is also the Rabbi Morris I. Esformes Professor Emeritus at the University of Chicago. Dr. Weiss is an expert in diseases of the thyroid and has described several genetic diseases of the thyroid along with Dr. Samuel Refetoff. Together, they have one of the largest referral centers for genetic thyroid disease in the world. His research centers on the mechanisms of thyroid hormone action at the molecular, physiological, and psychological levels. Dr. Weiss has examined the molecular basis for the syndrome of resistance to thyroid hormone (RTH) as well as other diseases of thyroid hormone action. He has published over 175 papers. He is a fellow in the American College of Physicians, The American College of Endocrinology, and the American Academy of Pediatrics. His research has been supported by the NIH and has received numerous teaching awards. He is the current President of the Central Society for Clinical and Translational Research.
Affiliations and Expertise
Kathleen and Stanley Glaser Distinguished Chair in Medicine and Chairman, Department of Medicine, University of Miami Leonard M. Miller School of Medicine, Miami, FL USA and Rabbi Esformes Professor Emeritus of Medicine, The University of Chicago, Chicago, IL. USA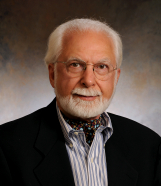 Samuel Refetoff is known for his discovery (1967) of resistance to thyroid hormone (Refetoff Syndrome) and elucidation of its genetic and molecular basis (1989/92). Devoted to the study of inherited thyroid disorders, his laboratory was first to identify mutations in: serum thyroid hormone transport proteins [TBG (1989) and albumin (1994)]; the TSH receptor producing resistance to TSH (1995); and two syndromic thyroid defects combining neuropsychological and thyroid abnormalities caused by mutations in the TTF1 (2002) and the MCT8 (2004) genes. In 2005 his laboratory identified a defect of TH metabolism caused by mutations in the SBP2 gene, which is involved in the synthesis of selenoproteins. A graduate of McGill University, Dr. Refetoff is professor of medicine, pediatrics and genetics at the University of Chicago. He is author of over 500 publications and recipient of numerous national and international prizes, two NIH MERIT awards (1989/2006) and three honorary doctorate degrees.
Affiliations and Expertise
Frederick H. Rawson Professor, Departments of Medicine, Pediatrics and the Committees on Genetics and Molecular Medicine, The University of Chicago, Chicago, IL, USA