Gas Dehydration Field Manual
1st Edition
Authors:
Maurice Stewart
Ken Arnold
Paperback ISBN: 9781856179805
eBook ISBN: 9781856179812
Imprint: Gulf Professional Publishing
Published Date: 8th August 2011
---
Gas Dehydration Field Manual presents different methods of gas dehydration, focusing on the differences between adsorption and absorption. It discusses the various designs and operations in a gas processing facility. As an introduction, the book provides different concepts and theories that describe the gas processing industry. It then discusses the processes involved in the gas processing industry, which include absorption, adsorption, glycol regeneration, glycol filtration, and carbon purification.
The book is divided into three parts. The first part discusses some of the basic terms and concepts of gas dehydration. The second part focuses on the factors involved in the different gas-dehydration methods. It also describes the difference between absorption and adsorption, as well as the process involved in glycol dehydration. The last part of the book discusses the proper care, maintenance, and troubleshooting methods of glycol dehydration process. This book is mainly designed for engineers, technologists, and operating personnel in the gas processing industry. Aside from engineers and process designers, readers who are interested in the different processes involved in gas dehydration will find this book a useful guide and reference.
Include hydrate prevention, chemical injection systems, hydrate inhibitor methods
Condensation process, Glycol Regeneration and Molecular Sieves
An appendix provides the reader with additional exercises and solutions
Production Engineers, Reservoir Engineer ,Chemical Engineers, Petroleum Engineers, Pipeline Engineers, Any engineers working with the production, transportation, or drilling of natural gas
Part 1 Hydrate Prediction and Prevention Objectives Overview Dew Point Dew Point Depression Why Dehydrate? Water Content of Gas Introduction Partial Pressure and Fugacity Empirical Plots Sour Gas Correlations Effect of Nitrogen and Heavy Ends Example 1-1: Calculation of Water Content in a Sour Gas Stream Applications Amount of Water Condensed Gas Hydrates What Are Gas Hydrates? Why Is Hydrate Control Necessary? What Conditions Are Necessary to Promote Hydrate Formation? How Do We Prevent or Control Hydrates? Prediction of Operating Temperature and Pressure Wellhead Conditions Flowline Conditions Calculation of Temperature and Pressure at the Wellhead Calculation of Flowline Downstream Temperature Temperature Drop Determination Overview Temperature Drop Correlation Example 1-2: Determine the Temperature Drop across a Choke Hydrate Prediction Correlations Overview Vapor-Solid Equilibrium Constants Pressure-Temperature Curves Equations of State Calculations Vapor-Solid Equilibrium Constants Example 1-3: Determination of Hydrate Formation Temperature Using Vapor-Solid Constants Pressure-Temperature Curves Example 1-4: Determine the Hydrate Formation Temperature Using Pressure-Temperature Correlations Hydrate Prevention Overview Adding Heat Temperature Control Chemical Injection Comparison of Hydrate Prevention Methods Summary of Hydrate Prevention Methods Hydrate Inhibition Hammerschmidt Equation Determination of Total Inhibitor Required Procedure for Determining Inhibitor Requirements Example 1-5: Determining the Amount of Methanol
No. of pages:

260
Language:

English
Copyright:

© Gulf Professional Publishing

2011
Published:

8th August 2011
Imprint:

Gulf Professional Publishing
eBook

ISBN:

9781856179812
Paperback

ISBN:

9781856179805
Dr. Maurice Stewart, PE, a Registered Professional Engineer with over 40 years international consulting experience in project management; designing, selecting, specifying, installing, operating, optimizing, retrofitting and troubleshooting oil, water and gas handling, conditioning and processing facilities; designing plant piping and pipeline systems, heat exchangers, pressure vessels, process equipment, and pumping and compression systems; and leading hazards analysis reviews and risk assessments.
Affiliations and Expertise
President, Stewart Training Company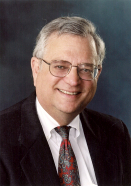 Ken Arnold is a Senior Technical Advisor for WorleyParsons in Houston, TX. Spanning over 50 years of experience, he spent 16 years' in facilities engineering, project engineering and engineering management with Shell before forming Paragon Engineering Services in 1980. Arnold retired from Paragon in 2007 and formed K Arnold Consulting, Inc. In 2010, he joined WorleyParsons as part-time advisor while still managing the consulting firm. He participated in the initial development of several API safety related Recommended Practices including RP 75 and RP 14J and most recently was Chair of the National Academies Committee on Evaluating the Effectiveness of Offshore Safety and Environmental Management Systems. He has served on the Board of SPE as its first Director of Projects, Facilities and Construction and then later as VP Finance. He is currently Treasurer of The Academy of Medicine, Engineering and Science of Texas. Arnold has a BSCE degree from Cornell and MS degree from Tulane and has taught facilities engineering in the University of Houston Petroleum Engineering program and for several oil companies. He is a registered professional engineer and serves on the advisory board of the engineering schools of Tulane University, Cornell University and the Petroleum Engineering Advisory Board of the University of Houston. Recently, Ken received the 2013 Distinguished Achievement Award, considered one of the highest recognitions anyone can achieve in the offshore industry, at this year's Offshore Technology Conference in Houston, TX for his outstanding leadership and extensive contributions to the E&P industry. His many achievements include playing an integral role in the offshore industry's focus on safety through the development of Recommended Practices for offshore design and safety management, and he developed approaches to both equipment sizing and facility project management that are still in use today. He has also been instrumental in the effort to establish oilfiel
Affiliations and Expertise
Ken Arnold Consulting Inc.