Gas Chromatography
1st Edition
Hardcover ISBN: 9780123855404
eBook ISBN: 9780123855411
Published Date: 19th June 2012
---
This title provides comprehensive coverage of modern gas chromatography including theory, instrumentation, columns, and applications addressing the needs of advanced students and professional scientists in industry and government laboratories. Chapters are written by recognized experts on each topic. Each chapter offers a complete picture with respect to its topic so researchers can move straight to the information they need without reading through a lot of background information.
Individual chapters written by recognized experts
The big picture of gas chromatography from theory, to methods, to selected applications
Provides references to other sources in associated areas of study to facilitate research
Gives access to core data for practical work, comparison of results and decision making
university and industrial libraries and individual professionals in different fields who currently use gas chromatography or need to enforce their knowledge of the techniques for project planning and execution.
Contributors
Chapter 1. Milestones in the Development of Gas Chromatography
1.1 Introduction
1.2 The Invention of Gas Chromatography
1.3 Early Instrumentation
1.4 Early Column Developments
1.5 Interfacing Glass Capillary Columns to Injectors and Detectors
1.6 The Hindelang Conferences and the Fused-Silica Column
1.7 Increasing Sophistication of Instrumentation
1.8 Decline in the Expertise of the Average Gas Chromatographer
REFERENCES
Chapter 2. Theory of Gas Chromatography
2.1 Introduction
2.2 Nomenclature and Other Conventions
2.3 General Definitions
2.4 Solute–Column Interaction
2.5 Properties of an Ideal Gas
2.6 Flow of Ideal Gas in Open Circular Tubes
2.7 Migration and Elution Parameters of the Solutes
2.8 Peak Spacing and Reversal of Peak Order
2.9 Peak Width
2.10 Optimization
REFERENCES
Chapter 3. Column Technology
3.1 Introduction
3.2 Overview of the Fused Silica Drawing Process
3.3 The Preform – Raw Material
3.4 Surface Chemistry
3.5 Drawing of the Capillary from the Preform
3.6 Protective Coating
3.7 Alternative Protective Coatings
3.8 Cleanroom Environment
3.9 Quality Monitoring
3.10 Observations on Handling of Fused-Silica Capillary Tubing
3.11 Column Technology – Coating the Stationary Phase
3.12 Stationary Phases
3.13 Coating Techniques
3.14 Column Technology – Quality Evaluation
3.15 Column Technology – Summary
REFERENCES
Chapter 4. Packed Columns for Gas–Liquid and Gas–Solid Chromatography
4.1 Introduction
4.2 Gas–Liquid Chromatography
4.3 Gas–Solid Chromatography
REFERENCES
Chapter 5. Gas–Solid Chromatography (PLOT Columns)
5
No. of pages:

688
Language:

English
Copyright:

© Elsevier

2012
Published:

19th June 2012
Imprint:

Elsevier
eBook

ISBN:

9780123855411
Hardcover

ISBN:

9780123855404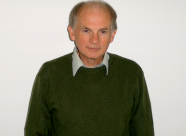 Professor Colin Poole is internationally known in the field of thin-layer chromatography and is an editor of the Journal of Chromatography and former editor of the Journal of Planar Chromatography – Modern TLC. He has authored several books on chromatography, recent examples being "The Essence of Chromatography" published by Elsevier (2003), and "Gas Chromatography" published by Elsevier (2012). He is the author of approximately 400 research articles, many of which deal with thin-layer chromatography, and is co-chair of the biennial "International Symposium on High-Performance Thin-Layer Chromatography".
Affiliations and Expertise
Wayne State University, Detroit, MI, USA
"The book presents important research into and reviews of new methods, and also provides an update on applications of gas chromatography in various fields…The wide coverage makes this an excellent reference book on the subject for scientists and for graduate students."--Analytical and Bioanalytical Chemistry online, May 18, 2013
"…recommend this work for its high-level coverage of the fundamentals…written by experts in the field…for advanced students and professionals."--CHOICE, March 2013