Fundamentals of Ecosystem Science
1st Edition
Editors:
Kathleen Weathers
David Strayer
Gene Likens
Paperback ISBN: 9780120887743
eBook ISBN: 9780080916804
Published Date: 31st December 2012
---
Ecosystem science has developed into a major part of contemporary ecology, and it is now applied to diagnose and solve a wide range of important environmental problems. Fundamentals of Ecosystem Science provides a compact and comprehensive introduction to modern ecosystem science. Written by a group of experts, this book covers major concepts of ecosystem science, biogeochemistry, and energetics.
Addresses, contrasts, and compares both terrestrial and aquatic ecosystems
Combines general lessons, concepts, frameworks, and challenges in highly accessible synthesis chapters
Presents firsthand case studies, written by leaders in the field, offering personal insights into how adopting an ecosystem approach led to innovations, new understanding, management changes, and policy solutions
Advanced undergraduate and graduate students who have had a general biology course, but not further training in ecosystems. Researchers and professionals in ecology and environmental sciences.
Preface
Chapter 1. Introduction to Ecosystem Science
What is an Ecosystem?
What are the Properties of Ecosystems?
Why Do Scientists Study Ecosystems?
How Do Ecosystem Scientists Learn about Ecosystems?
From There to Here: A Short History of the Ecosystem Concept in Theory and Practice
References
Section II. Ecological Energetics
Introduction
Units used in Studies of Ecological Energetics
Chapter 2. Primary Production: The Foundation of Ecosystems
Introduction
Components of Primary Production
Measuring Primary Production
Regulation of Primary Production
Rates and Patterns of Primary Production
Fates of Primary Production
A Tale of Scale
Summary
References
References for Table 2.1
Chapter 3. Secondary Production and Consumer Energetics
Introduction
Consumer Energetics
Secondary Production
Definition of Secondary Production
Methods to Estimate Secondary Production
Controls and Prediction of Secondary Production
Production of an Individual Species of Consumer
Production of a Guild of Consumers
Production of the Entire Community of Consumers
Conclusion
References
Chapter 4. Organic Matter Decomposition
Introduction
Decomposition of Plant-Derived Particulate Matter
Organisms Responsible for Decomposition
Controls on Decomposition
Interactions with Other Element Cycles
Summary
References
Chapter 5. Element Cycling
What is an Element Cycle?
The Importance of Chemical Properties
Move, Stick, and Change: A Simple Framework for Elemental Cycling
What Kinds of Questions are Associated with Element Cycles?
Some Characteristics Important for Understanding an Element's Role in Ecosystems
Refer
No. of pages:

326
Language:

English
Copyright:

© Academic Press

2013
Published:

31st December 2012
Imprint:

Academic Press
eBook

ISBN:

9780080916804
Paperback

ISBN:

9780120887743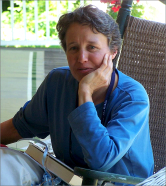 Affiliations and Expertise
Cary Institute of Ecosystem Studies, Millbrook, NY, USA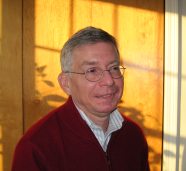 Affiliations and Expertise
Cary Institute of Ecosystem Studies, Millbrook, NY, USA
Affiliations and Expertise
Distinguished Senior Scientist, Cary Institute of Ecosystem Studies, Millbrook, NY, USA
"Highly recommended as a textbook, Fundamentals is certain to delight the reader with striking stories on the connection between habitat fragmentation and Lyme disease, and other intriguing examples that leave us marveling at the complexity of ecological interactions and remind us why we choose to work in this field."--The Journal of Wildlife Management,July 10, 2014.
"Via multiple approaches (e.g., experimental, theoretical, cross-system comparisons), contributors discuss the energetics and biochemical branches of this rapidly evolving science, and present case studies illustrating how ecosystem science can identify and control problems in diverse ecosystems."--Reference & Research Book News, October 2013
"I have been searching for a book like this for my ecosystem ecology class. The tone is right-on-target, the examples are apropos, and it is clear that these chapters are written for students as opposed to researchers, which is a significant plus."--Dr. Robert Hall, University of Wyoming
"I found the chapters in Fundamentals of Ecosystem Science to be well-organized and well-written. Students and teachers alike respond well to them. The level of detail is about right (not too dense), and the subject matter is presented in an interesting and engaging way."--Dr. Clifford Ochs, University of Mississippi
"The book is very readable and engaging, and it communicates both a general understanding of the topics and current state of the knowledge. The incorporation of both terrestrial and aquatic systems is a great contribution since most ecosystem science textbooks are focused on terrestrial or aquatic systems."--Dr. Mary Arthur, University of Kentucky
"A refreshing approach that includes specific methods, examples and perspectives from both aquatic and terrest