Functional Neurologic Disorders, Volume 139
1st Edition
Series Volume Editors:
Mark Hallett
Jon Stone
Alan Carson
Hardcover ISBN: 9780128017722
eBook ISBN: 9780128018491
Published Date: 6th October 2016
Secure Checkout
Personal information is secured with SSL technology.
Free Shipping
Free global shipping
No minimum order.
---
SECTION 1 History
1. A brief history of hysteria: from the ancient to the modern
M. Trimble and E.H. Reynolds
2. Charcot, hysteria and simulated disorders
C.G. Goetz
3. Neurological approaches to hysteria, psychogenic and functional disorders from the late 19th century onward
J. Stone
4. Freud, hysteria and 20th century psychiatry
R.A.A. Kanaan
SECTION 2 Epidemiology, etiology and mechanism
5. Epidemiology
A. Carson and A. Lehn
6. Neurophysiological studies of functional neurologic disorders
M. Hallett
7. Imaging studies of functional neurologic disorders
S. Aybek and P. Vuilleumier
8. Dissociation and functional neurologic disorders
R.J. Brown
9. Hypnosis as a model of functional neurologic disorders
Q. Deeley
10. Psychological theories in functional neurologic disorders
A. Carson, L. Ludwig and K. Welch
11. Voluntary or involuntary? A neurophysiological approach to functional movement disorders
M-P. Stenner and P. Haggard
12. Neurobiological theories in functional neurologic disorders
M.J. Edwards
13. Stress, childhood trauma, and cognitive functions in functional neurologic disorders
K. Roelofs and J. van Rijswijk-Pasman
14. Do (epi)-genetics impact the brain in functional neurologic disorders?
T. Frodl
SECTION 3 Symptoms (including signs and investigations)
15. Assessment of patients with functional neurologic disorders
A. Carson, M. Hallett and J. Stone
16. The classification of conversion disorder (functional neurological symptom disorder) in ICD and DSM
J.L. Levenson and M. Sharpe
17. Neurologic diagnostic criteria for functional neurologic disorders
C. Gasca-Salas and A.E. Lang
18. Functional limb weakness and paralysis
J. Stone and S. Aybek
19. Functional tremor
P. Schwingenschuh and G. Deuschl
20. Functional dystonia
D.A. Schmerler and A.J. Espay
21. Functional jerks, tics and paroxysmal movement disorders
Y.E.M. Dreissen, D.C. Cath and M.A.J. Tijssen
22. Functional (psychogenic) Parkinsonism
M.A. Thenganatt and J. Jancovic
23. Functional gait disorder
V.S.C. Fung
24. Functional sensory symptoms
J. Stone and M. Vermeulen
25. Non-epileptic seizures – subjective phenomena
M. Reuber and G.H. Rawlings
26. Non-epileptic seizures – objective phenomena
W.C. LaFrance Jr, R. Ranieri and A.S. Blum
27. Non epileptic seizures - EEG and investigation
R. Duncan
28. Functional coma
L. Ludwig, L. McWhirter, S. Williams, C. Derry and J. Stone
29. Functional and simulated visual loss
M. Dattilo, V. Biousse, B.B. Bruce and N.J. Newman
30. Functional eye movement disorders
D. Kaski and A.M. Bronstein
31. Functional facial and tongue movement disorders
A. Fasano and M. Tinazzi
32. Functional auditory disorders
D.M. Baguley, T.E. Cope and D.J. McFerran
33. Functional speech disorders: clinical manifestations, diagnosis, and management
J.R. Duffy
34. Functional voice disorders: clinical presentations and differential diagnosis
J. Baker
35. Psychological /functional forms of memory disorder
J. Griem, J. Stone, A. Carson and M. Kopelman
36. Functional (dissociative) retrograde amnesia
H.J. Markowitsch and A. Staniloiu
37. Functional (psychogenic) dizziness
M. Dieterich, J.P. Staab and T. Brandt
38. Urologic symptoms and functional neurologic disorders
A. Hoeritzauer, V. Phé and J.N. Panicker
39. Functional disorders of swallowing
A. Baumann and P.O. Katz
40. Pediatric functional neurologic symptoms
P.J. Grattan-Smith and R.C. Dale
41. Post traumatic functional movement disorders
C. Ganos, M.J. Edwards and K.P. Bhatia
42. Factitious disorders and malingering in relation to functional neurologic disorders
C. Bass and P. Halligan
SECTION 4 Treatment
43. Prognosis of functional neurologic disorders
J. Gelauff and J. Stone
44. Explanation as treatment for functional neurologic disorders
J. Stone, A. Carson and M. Hallett
45. Physical treatment of functional neurologic disorders
G. Nielsen
46. Psychological treatment of functional neurologic disorders
L.H. Goldstein and J.D.C. Mellers
47. Hypnosis as therapy for functional neurologic disorders
Q. Deeley
48. Nature of the placebo and nocebo effect in relation to functional neurologic disorders
E. Carlino, A. Piedimonte and F. Benedetti
49. The role of placebo in the diagnosis and treatment of functional neurologic disorders
K.S. Rommelfanger
50. Transcranial magnetic stimulation and sedation as treatment for functional neurological
disorders
T.R.J. Nicholson and V. Voon
51. Inpatient treatment for functional neurologic disorders
D.T. Williams, K. LaFaver, A.Carson and S. Fahn
---
Functional Neurologic Disorders, the latest volume in the Handbook of Clinical Neurology series, summarizes state-of-the-art research findings and clinical practice on this class of disorders at the interface between neurology and psychiatry. This 51-chapter volume offers an historical introduction, chapters on epidemiology and pathophysiolology, a large section on the clinical features of different type of functional neurologic symptoms and disorders (including functional movement disorders, non-epileptic seizures, dizziness, vision, hearing, speech and cognitive symptoms), and then concluding with approaches to therapy.
This group of internationally acclaimed experts in neurology, psychiatry, and neuroscience represent a broad spectrum of areas of expertise, chosen for their ability to write clearly and concisely with an eye toward a clinical audience. This HCN volume sets a new landmark standard for a comprehensive, multi-authored work dealing with functional neurologic disorders (also described as psychogenic, dissociative or conversion disorders).
Offers a comprehensive interdisciplinary approach for the care of patients with functional disorders seen in neurologic practice, leading to more efficient prevention, management, and treatment
Provides a synthesis of research efforts incorporating clinical, brain imaging and neurophysiological studies
Fills an existing gap between traditional neurology and traditional psychiatry
Contents include coverage of history, epidemiology, clinical presentations, and therapy
Edited work with chapters authored by leaders in the field, the broadest, most expert coverage available
Researchers, clinicians and advanced students in clinical neuroscience, neurology and psychiatry
---
No. of pages:

680
Language:

English
Copyright:

© Academic Press

2016
Published:

6th October 2016
Imprint:

Academic Press
Hardcover

ISBN:

9780128017722
eBook

ISBN:

9780128018491
---
About the
Series Volume Editors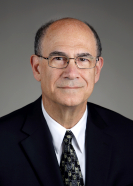 Dr. Hallett is the President of the International Federation of Clinical Neurophysiology. He also serves as the Chief of the Human Motor Control Section, National Institute of Neurological Disorders and Stroke, National Institutes of Health, Bethesda, Maryland. Dr. Hallett obtained his M.D. at Harvard University, interned at the Peter Bent Brigham Hospital and trained in Neurology at Massachusetts General Hospital. He had fellowships in Neurophysiology at the National Institutes of Health and at the Institute of Psychiatry in London. From 1976 to 1984, Dr. Hallett was the Chief of the Clinical Neurophysiology Laboratory at the Brigham and Women's Hospital and worked up to Associate Professor of Neurology at Harvard Medical School. From 1984, he has been at the National Institute of Neurological Disorders and Stroke where he also served as Clinical Director of NINDS until July 2000. He is past President of the American Association of Neuromuscular and Electrodiagnostic Medicine and the International Parkinson and Movement Disorder Society and also served as Vice-President of the American Academy of Neurology. He has served as Editor of many journals and books and has had many honors. His work mainly deals with principles of motor control and the pathophysiology of movement disorders. Dr. Hallett's interests in motor control are wide-ranging, and include brain plasticity and its relevance to neurological disorders and the pathophysiology of dystonia, parkinsonism, and myoclonus. In recent years, he has become interested in disorders of volition, including tic and functional movement disorders.
Affiliations and Expertise
National Institute of Neurological Disorders and Stroke, National Institutes of Health, Bethesda, MD, USA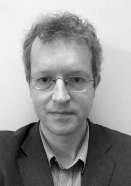 Dr. Jon Stone FRCP PhD is a Consultant Neurologist and Honorary Reader in Neurology in Edinburgh.
He has had a research interest in functional disorders in neurology since 1999 and completed his PhD thesis on a case control study of patients with functional limb weakness. He has published widely in the area including systematic reviews, large cohort studies, imaging studies and treatment studies. He has contributed to new diagnostic criteria for DSM-5 and ICD-11 and the development of professional organisations in this area.
In 2009 he made a website for patients with functional neurological disorders at www.neurosymptoms.org which has been translated by other neurologists in to 12 other languages and receives 60,000 visits a month. As of August 2012 is a National Research Strategy (NHS Scotland) Career Fellow. His work has been recognised with plenary sessions at the World Congress of Neurology, American Academy of Neurology, Movement Disorders World Congress and Association of British Neurologists as well as the Jean Hunter Award for Nervous Diseases (Royal College of Physicians).
Affiliations and Expertise
Department of Clinical Neurosciences, University of Edinburgh, Western General Hospital, Edinburgh, UK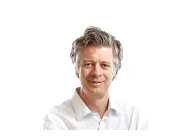 Alan John Carson, MBCHB, MPHIL, MD, FRCPSYCH, FRCP is Consultant Neuropsychiatrist in Edinburgh, U.K. His interest in neuropsychiatry began during a spell working in Kenya, as a Wellcome Research Registrar, conducting a study on the psychiatric and cognitive effects of HIV infection. He then completed his higher training in Edinburgh, under the guidance of Professors Michael Sharpe and Charles Warlow, where he developed an interest in functional neurological symptoms. Dr. Carson currently works as a Consultant Neuropsychiatrist in Edinburgh, split between the brain injury units at the Astley Ainslie Hospital and the Regional Neurosciences Unit at the Western General Hospital, where along with Dr. Jon Stone, he is engaged in a series of studies on functional neurological symptoms. He has led a number of epidemiological studies on functional disorders, most notably the Scottish Neurological Symptoms Study. He has a particular interest in development of treatment strategies for functional disorders and has led development of novel brief psychotherapies for functional symptoms, and is one of the lead investigators for the CODES trial of CBT for dissociative seizures. Dr. Carson holds a number of advisory posts in neuropsychiatry and he is the chair of the National MCN for acquired brain injury. He is the associate editor of Journal of Neurology, Neurosurgery and Psychiatry and the President of the British Neuropsychiatry Association.
Affiliations and Expertise
Department of Rehabilitation Medicine and Department of Clinical Neurosciences NHS Lothian, & Centre for Clinical Brain Sciences, University of Edinburgh, Edinburgh, UK
Tax Exemption
We cannot process tax exempt orders online. If you wish to place a tax exempt order please
contact us
.
Elsevier.com visitor survey
We are always looking for ways to improve customer experience on Elsevier.com.
We would like to ask you for a moment of your time to fill in a short questionnaire, at the end of your visit.

If you decide to participate, a new browser tab will open so you can complete the survey after you have completed your visit to this website.

Thanks in advance for your time.
Accept
Decline