Fuel Cells
1st Edition
Current Technology Challenges and Future Research Needs
Author:
Noriko Hikosaka Behling
Hardcover ISBN: 9780444563255
eBook ISBN: 9780444563262
Published Date: 29th October 2012
Secure Checkout
Personal information is secured with SSL technology.
Free Shipping
Free global shipping
No minimum order.
---
Fuel Cells: Current Technology Challenges and Future Research Needs is a one-of-a-kind, definitive reference source for technical students, researchers, government policymakers, and business leaders. Here in a single volume is a thorough review of government, corporate, and research institutions' policies and programs related to fuel cell development, and the effects of those programs on the success or failure of fuel cell initiatives. The book describes specific, internal corporate and academic R&D activities, levels of investment, strategies for technology acquisition, and reasons for success and failure.
This volume provides an overview of past and present initiatives to improve and commercialize fuel cell technologies, as well as context and analysis to help potential investors assess current fuel cell commercialization activities and future prospects. Crucially, it also gives top executive policymakers and company presidents detailed policy recommendations on what should be done to successfully commercialize fuel cell technologies.
Provides a clear and unbiased picture of current fuel cell research programs
Outlines future research needs
Offers concrete policy recommendations
Students, scientists, and engineers at universities, graduate schools, research institutions, and corporate and government officials who are engaged in fuel cell R&D worldwide. Top government policymakers worldwide, Corporate executives in fuel cell related industries and researchers working at fuel cell related industries worldwide.
Dedication
Preface
Chapter 1. Introduction
1.1 William Grove Invents the Fuel Cell
1.2 Fuel Cells: Commercial Success Remains Elusive
1.3 The Unfulfilled Promise
References
Chapter 2. Fuel Cells and the Challenges Ahead
2.1 What Is A Fuel Cell?
2.2 Types Of Fuel Cells: Distinct Technologies
2.3 Polymer Electrolyte Membrane Fuel Cells
2.4 Direct Methanol Fuel Cells
2.5 Alkaline Fuel Cells
2.6 Phosphoric Acid Fuel Cells
2.7 Molten Carbonate Fuel Cells
2.8 Solid Oxide Fuel Cells
References
Chapter 3. History of Alkaline Fuel Cells
3.1 Overview
3.2 Francis T. Bacon Builds The First Alkaline Fuel Cell
3.3 AFC Development in the United States
3.4 AFC Development in Europe: Decades of Work With No Significant Consequence….But Some Field Tests Continue
3.5 AFC Development in Russia: Sustained Effort, But With Little Commercial Success
3.6 AFC Development in Japan: Limited Activities of No Consequence….But A New Effort Emerges
References
Chapter 4. History of Phosphoric Acid Fuel Cells
4.1 Overview
4.2 PAFC Development in the United States: 25 Years of Government Programs Fail to Produce a Cost-Competitive PAFC System
4.3 PAFC Development in Japan
4.4 PAFC Development in Other Countries: Primarily Test-Operating US and Japanese PAFC Power Plants
References
Chapter 5. History of Molten Carbonate Fuel Cells
5.1 MCFC Effort Starts in the Netherlands in the 1950S
5.2 MCFC Development in the United States
5.3 MCFC Development in Japan
5.4 MCFC Development in Europe
5.5 MCFC Development in South Korea
References
Chapter 6. History of Solid Oxide Fuel Cells
6.1 Introduction
6.2 US Department of Energy Initiates SOFC R&D Program in 1977
6.3 Japan Launches SOFC Research in Wake of Oil Crisis
6.4 Europe Restarts SOFC Development in 1986
6.5 Other Countries
6.6 Japan Emerges as the Global SOFC Leader; the United States and Europe Follow Behind
References
Chapter 7. History of Proton Exchange Membrane Fuel Cells and Direct Methanol Fuel Cells
7.1 Introduction
7.2 US National Aeronautics and Space Administration Boosts GE'S PEMFC R&D in the late 1950S
7.3 Canadian Government Decides to Foster Domestic PEMFC Capabilities in the Early 1980S
7.4 A Global Fuel Cell Race Begins
7.5 The Global Fuel Cell Race So Far Fails to Attain Commercial Success
References
Chapter 8. Strengths and Weaknesses of Major Government Fuel Cell R&D Programs: Europe, Japan, and the United States
8.1 Fuel Cell R&D Expenditure: Japan Invests the Most
8.2 Consistency in Policy and Programs: Japan is the Most Constant and Stable
8.3 Soundness Of Program Evaluation: US Evaluation Is The Least Valuable
8.4 Resilience in Industry: Europe is the Least Sturdy
8.5 Fuel Cell Patenting Activity
8.6 The Global Fuel Cell Leader Today
References
Chapter 9. Policy Recommendations
9.1 Difficulties of Perfecting Fuel Cell Technology Never Understood
9.2 Until Recently, Science and Physics too Immature for Fundamental Understanding of Fuel Cell
9.3 Fuel Cell Knowledge Requires Multiple Scientific Disciplines…But Few Institutions have Interdisciplinary Research Capabilities
9.4 Fuel Cell Development Requires Three Levels of Research: Basic Research Supported by Applied Research and Product Development
9.5 Fuel Cell too Valuable to Abandon: Go Back to Basics Now
9.6 Learning from Past Experience to Plan Future Course of Action
9.7 Policy Recommendations: Implementation of the National Fuel Cell Development Project
References
Abbreviations
Index
No. of pages:

704
Language:

English
Copyright:

© Elsevier

2012
Published:

29th October 2012
Imprint:

Elsevier
Hardcover

ISBN:

9780444563255
eBook

ISBN:

9780444563262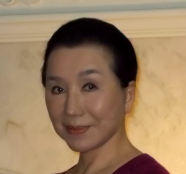 Dr. Noriko Behling graduated from Tokyo University of Education in Japan with a BA in philosophy. As a Fulbright scholar, she studied linguistics at Washington University in St. Louis and the University of Hawaii, where she earned an MA degree. Subsequently, she studied at Kyushu University in Japan and earned a PhD degree in urban and environmental engineering.
She worked for the Central Intelligence Agency as a senior analyst and information officer for 20 years. She produced research papers and current assessments in many policy areas, including defense, science and technology, economic policy, and trade issues. Ms. Behling analyzed functional and technical issues, including program analysis, risk assessment, program cost estimation, and global science and technology developments.
She also worked in the private sector for ten years, providing consulting services and analytic support to the Department of Defense and the Intelligence Community in the areas of information technology, nuclear energy, and global environmental technology policy issues, including fuel cell technology, low emission vehicles, and hydrogen energy technology. She assisted the National Security Council to formulate two major R&D policy initiatives implemented by the Department of Energy, the FreedomCar Initiative and the Hydrogen Fuel Initiative.
Affiliations and Expertise
Retired from the US Government. Senior Analyst at the Central Intelligence Agency and CENTRA Technology, Inc.
"Behling investigates why the fuel cell…is still not a commercial product in wide use. The topics are fuel cells and the challenges ahead, the history of the alkaline fuel cell, phosphoric acid fuel cells, molten carbonate fuel cells, solid oxide fuel cells, proton exchange membrane and direct methanol fuel cells, strengths and weaknesses of major government fuel cell research and development programs, and policy recommendations."--Reference & Research Book News, December 2013
"In the book…Noriko Behling provides a comprehensive history of each major type of fuel cell technology and proposes a bold course of action to address current difficulties in commercialising fuel cells…The book culminates in a set of policy recommendations, which Behling builds towards throughout."--FuelCellToday.com, January 31, 2013
"Behling…a science and technology analyst for 30 years, provides a detailed history of the development of fuel cells, emphasizing policy-making aspects. The book starts with two introductory chapters and continues with five chapters (more than 85 percent of the book) on the history of different fuel cell technologies…It is well suited for researchers and policy makers with years of experience and a long-term interest in fuel cells…"--CHOICE, November 2013
"Behling (formerly, Central Intelligence Agency), a science and technology analyst for 30 years, provides a detailed history of the development of fuel cells, emphasizing policy-making aspects…It is well suited for researchers and policy makers with years of experience and a long-term interest in fuel cells…Summing Up: Recommended."--Choice Reviews Online, November 2013
"This effort is monumental and erudite.  It is a tour de force.  While presenting the analysis of fuel cell technology that had to be done, the book lays out a research plan that commands attention.  The book is highly readable.  This is a one of a kind book; no other fuel cell book compares in depth and scope.  The author is fierce and hard-hitting, but her conclusions are sound and defensible." – Mark C. Williams, Director, Research, Chief of Engineering Research for URS
"This book is a valuable detailed history of fuel cell developments worldwide and proposes policies and important management approaches to be adopted by industries and government. I personally believe that project management must play a critically important role in the successful establishment of fuel cells because of its complexity and the need to coordinate efforts across many different fronts. Fuel cells will provide a paradigm change in energy technology, which has the potential to penetrate deep into modern society. I hope managers in the energy industry and in governments will read this book to learn how to manage fuel cell developments over the long term with enthusiasm and prompt decisions. This book is also written for young people to learn how people failed and succeeded in the fuel cell field." – Harumi Yokokawa, Dr. FECS, Emeritus Researcher, Invited Research Scientist, Project Leader, "Durability/Reliability of SOFC Stacks/System", Energy Technology Research Institute, National Institute of advanced Industrial Science and Technology (SOFC)
"A knowledgeable, exhaustive and at the same time relentless review of world fuel cell R&D and the way governments fail to support it properly - controversial and sometimes erring in small details. Essential reading and valuable reference in fuel cell history with a clear vision of how the technology should be further developed to market entry." – Prof.Dr. Robert Steinberger-Wilckens, Chair Hydrogen and Fuel Cell Research, College of Engineering and Physical Sciences, University of Birmingham
Tax Exemption
We cannot process tax exempt orders online. If you wish to place a tax exempt order please
contact us
.
Elsevier.com visitor survey
We are always looking for ways to improve customer experience on Elsevier.com.
We would like to ask you for a moment of your time to fill in a short questionnaire, at the end of your visit.

If you decide to participate, a new browser tab will open so you can complete the survey after you have completed your visit to this website.

Thanks in advance for your time.
Accept
Decline