Fruits, Vegetables, and Herbs
1st Edition
Bioactive Foods in Health Promotion
Editors:
Ronald Watson
Victor Preedy
eBook ISBN: 9780128029893
Hardcover ISBN: 9780128029725
Published Date: 12th May 2016
---
Fruits, Vegetables, and Herbs: Bioactive Foods in Health Promotion brings together experts from around the world working on the cutting edge of research on fruit, vegetables, and herbs in health promotion. Offering a timely, concise, scientific appraisal of the efficacy of key foods to prevent disease and improve the quality of life, Fruits, Vegetables, and Herbs: Bioactive Foods in Health Promotion provides valuable evidence-based conclusions and recommendations. This reference text will encourage further research on the potential benefits of fruits and vegetables in health and disease prevention, providing a basis for possible dietary modifications by the government and the public.
Provides insight on bioactive constituents found in fruits and vegetables that can be further studied to improve health and disease resistance or incorporated into other food products and used as alternative medicines and dietary supplements
Includes valuable information on how fruits are important sources of bioflavonoids and nonnutritive bioactives that modify body functions
Offers a conclusion or summary of evidence at the end of each chapter to enhance understanding of new approaches in the field
nutrition researchers and food scientists, technologists, food processors and product developers, public health researchers
Fruits, Vegetables, and Herbs: Bioactive Foods in Health Promotion
SECTION 1--OVERVIEW OF FRUITS, VEGETABLES AND HERBS IN HEALTH
1. Socioeconomic inequalities in fruit and vegetable intakes
2. Industrial freezing, cooking and storage differently affect antioxidant nutrients in vegetables
3. Pharmacological properties of some medicinal plants, their components and using fields
4. Nutritional indicators and health aspects of fruit and vegetable consumption in aged adults
5. Diabetes, diabetic complications and flavonoids
6. Curcumin: The epigenetic therapy
7. Nutraceuticalsas therapeutic agents for inflammation
8. Vegetarian diets and disease outcomes
9. Diet and nutrition role in prostate health
SECTION 2--FRUIT AND HEALTH AND DISEASES
10. Advances in the study of the health benefits and mechanism of actions of the pulp and seed of the Amazonian palm fruit, Euterpe oleracea Mart., known as "Açai"
11. Grape bioactives for human health
12. Kiwifruit and health
13. Cocoa--Past medicinal uses, current scientific evidence, and advertised health benefits
14. Pomegranate juice and extract
15. Berries and blood pressure
SECTION 3--VEGETABLES IN HEALTH AND DISEASE
16. Poi history, uses and role in health
17. Bioactive potential of two wild edible mushrooms of the Western Ghats of India
SECTION 4--HERBS IN HEALTH AND DISEASE
18. Nutrient profile, bioactive components and functional properties of okra (Abelmoschus esculentus (L.) Moench)
19. Fruits and vegetable consumption patterns, barriers, and federal nutrition assistance programs in the U.S.
20. Dietary fiber and health: Cardiovascular disease and beyond
21. Fruits, vegetables, and herbs: Bioactive foods promoting wound healing
22. Curcumin in Hepatic Stellate Cell Activation in health
23. Curcumin against amyloid pathology in mental health and brain composition
24. Recent developments in using plant derived natural products as tubulin inhibitors for the management of cancer
25. Medicinal and nutritional qualities of Zingiber officinale'
26. Antimicrobials from herbs, spices and plants
No. of pages:

618
Language:

English
Copyright:

© Academic Press

2016
Published:

12th May 2016
Imprint:

Academic Press
eBook

ISBN:

9780128029893
Hardcover

ISBN:

9780128029725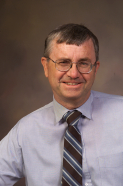 Ronald Ross Watson, PhD, is Professor of Health Promotion Sciences at the University of Arizona, Mel and Enid Zuckerman College of Public Health. Dr. Watson began his research in public health at the Harvard School of Public Health as a Fellow in 1971 doing field work on vaccines in Saudi Arabia. He has done clinical studies in Colombia, Iran, Egypt, Saudi Arabia and the United States which provides a broad international view of public health. He has served in the military reserve hospital for 17 years with extensive training in medical responses to disasters as the chief biochemistry officer of a general hospital, retiring as a Lt. Colonel. He is a distinguished member of several national and international nutrition, immunology, and cancer societies. Dr. Watson's career has involved studying many lifestyle aspects for their uses in health promotion. He has edited over 100 biomedical reference books and 450 papers and chapters. His teaching and research focuses on alcohol, tobacco, and drugs of abuse in heart function and disease in mouse models.
Affiliations and Expertise
Professor, Mel and Enid Zuckerman College of Public Health and School of Medicine, Arizona Health Sciences Center, University of Arizona, Tucson, AZ, USA
Victor R. Preedy, PhD, is Professor of Nutritional Biochemistry in the Department of Nutrition and Dietetics, at the King's College in London. He is also a Professor of Clinical Biochemistry in the Department of Clinical Biochemistry. Dr. Preedy is also Director of the Genomics Centre, King's College London. He was elected a Fellow of the Royal College of Pathologists in 2000. In 1993, he gained a D.Sc. degree for his outstanding contribution to protein metabolism. He was elected as a Fellow to the Royal Society for the Promotion of Health (2004) and The Royal Institute of Public Health (2004). In 2009, Dr. Preedy was also elected as a Fellow of the Royal Society for Public Health (RSPH). He has written or edited over 550 articles, which includes over 160 peer-reviewed manuscripts based on original research and 85 reviews and 30 books. His interests pertain to matters concerning Public Health and how this is influenced by nutrition, addictions and other lifestyle factors. Professor Preedy is especially committed to bridging the person-public health divide.
Affiliations and Expertise
Professor of Nutritional Biochemistry in the Department of Nutrition and Dietetics Professor of Clinical Biochemistry in the Department of Clinical Biochemistry Director of the Genomics Centre King's College, London
Tax Exemption
We cannot process tax exempt orders online. If you wish to place a tax exempt order please
contact us
.