Front-Line Librarianship
1st Edition
Life on the Job for Today's Librarians
Paperback ISBN: 9780081027295
eBook ISBN: 9780081027783
Imprint: Chandos Publishing
Published Date: 5th December 2018
---
By Popular Demand: Various Genres and Tastes

• Mystery Madness: Understanding the Demand for Crime Fiction in Libraries

• Reaching the Outer Limits: Science Fiction in the Library

• Life Enjoyed: The Appeal of Biography Collections

• Blankets will not protect you! An overview of Horror fiction

• Making the Penguins Fly: Classics Collections in Public Libraries

• Travel collections: Off the shelf, on the road

• Reading in season: How the yearly cycle affects your choice of books

• First love, printed and bound

 

Social Studies

• Circulation counter service in public and academic libraries: Dealing face-to-face with patrons

• Keeping Up Appearances: Looking like a librarian in an age of paranoia

• Moonlight Sonata: Librarians discuss their work after work

• Life at the Cellular Level: Dealing with wireless communications in libraries

• Alternative librarianship: Voices from the field

• What care ye for raiment? Dress codes and styles in our libraries

• Manual matters: Developing successful guidelines and losing precious boredom

 

• What goes down: Library experiences of the urban poor

• Keynoting: An honest overview

• Who's next door? Living with your library's neighbours

• Worldwide weeding: When books no longer furnish a room

• For your eyes only: Love and disorder in domestic libraries

• Surviving hard times: How libraries can deal with recessions

• Quote us freely: British librarians speak out about recent cutbacks

 

Visiting the Library: People and Programs

• Serving the solitary: Librarians demonstrate 'in-reach'

• Here's looking at you, kid: What special visitors want when they tour your library

• Feeling the warmth: Global warming and its effects on library operations

• Abroad in your library: What tourists want, what they get

• "It's Not Just the Books!" Wheelchair patrons speak out

• What's cooking at your library: A special event

• Cat care programs in public libraries: Providing essential information to owners

• Discover your Inner Elf: Christmas programs for public libraries

• Boo! Halloween in our libraries

• November memories: Librarians and patrons observe Remembrance Day

• Gone astray: An exploration of library lost-and-founds

• Confessions of a library Santa

• Thanks for your recommendations: Front-line readers' advisory services

• Gold, frankincense, and murder mysteries: Developing a corporate gift-giving program

 

 

Senior Moments
• Leisure reading for seniors: Sorting out tastes and topics
• Finance, felines, and figuring it all out: Utilitarian reading for seniors
• Seniors: What they want and what they get in Canada's public libraries
• It's never too late to Tolstoy: Reading clubs for seniors
• 'Tis the season: Christmas programs for seniors
V. Library Technicians
• File under Tango: Lifelong learning for library technicians
• Just What Is ... A library technician? A look at current library technician training
VI. For the Record
• Records management for office managers: A special librarian's Clip 'N Share
• CIA for beginners: Records management training for library technicians
• Paper crazy no more: Records management for library chaos junkies
• In retrospect: Developing a library history file at your public library
VII. Rare Books and Other Rubbish
• One for the books: Lectures on collecting from coast to coast
• Gold in the garbage: Making the most from the treasure in your trash
• Edition, printing, state: Serving book collectors at your public library
VIII. English Hours
• Here Be dragons: Continuing education in library history
• Spirited business: Styles of bookselling in Piccadilly
• Under the bridge with Margaret and Charles: Browsing at London's Waterloo Book Fair
• A librarian's London: Visiting the city of readers
• Finding Mr. Perfect: WH Smith in Paddington
• Visiting Oxford: Lifelong memories from one day on the move
IX. Corporate concerns
• Maintaining IT security on the road
• E-pest alert
• The info-thief
Index
---
Front-Line Librarianship: Life on the Job for Librarians presents a diverse range of observations, viewpoints and useful commentary on the current workplace experiences of librarians and their associates. The book's author presents an unrivalled portrait of front-line librarianship that is based upon his unique experience and voice. Chapters consider workplace matters, the fate of hardcopy books, speechmaking at conferences, the effects of recessions on libraries, continuing education, and corporate gift-giving programs. This book will make an excellent and useful addition to library collections in library science.
Tells stories and presents interviews, bringing color and texture to library experience
Shows librarianship from the perspective of a long-term practitioner
Gives different approaches to a great range of real-life workplace issues
Public library board members and trustees; library directors; chief librarians; assistant librarians; and senior library administrators in public, academic, and corporate/special libraries; acquisitions librarians in public and academic libraries; public library communications and marketing managers; public library program planners and "special events" managers; academics conducting research on the use of space in public libraries; academics conducting research on seniors' use of public library facilities and collections; library Space planners in public, academic and corporate libraries; adult services librarians in public libraries; records managers in a variety of workplaces and sectors (private, government, non-profit); library facility managers in public, academic, and corporate libraries; technical writers working for public and academic libraries, and other information organizations; instructors on MLIS and library/information technician programs, especially those who teach courses in acquisitions, records management, human resources, reference services, services to seniors, and staff supervision
---
No. of pages:

297
Language:

English
Copyright:

© Chandos Publishing

2019
Published:

5th December 2018
Imprint:

Chandos Publishing
Paperback

ISBN:

9780081027295
eBook

ISBN:

9780081027783
---
"What Robertson writes is well worth reading." --Ian McCallum, The Australian Library Journal
"…interesting stories, hidden gems, and thought-provoking points." --Alison Fields, New Zealand Library and Information Management Journal
---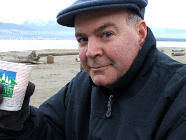 Guy Robertson is adjunct professor at the University of British Columbia, a senior instructor at Langara College, and an instructor at the Justice Institute of British Columbia, Canada. Guy is noted for his research into book and manuscript theft, data loss and protection, and financial fraud and forgery. He has delivered keynote speeches, seminars, and workshops at conferences and has published widely on risk.
Affiliations and Expertise
Justice Institute of British Columbia, Canada; Adjunct professor, University of British Columbia; Senior instructor, Langara College
Tax Exemption
We cannot process tax exempt orders online. If you wish to place a tax exempt order please
contact us
.