Forensic Dental Evidence
2nd Edition
An Investigator's Handbook
Editor:
C. Michael Bowers
Hardcover ISBN: 9780123820006
eBook ISBN: 9780123820013
eBook ISBN: 9780123851635
Published Date: 27th August 2010
Secure Checkout
Personal information is secured with SSL technology.
Free Shipping
Free global shipping
No minimum order.
---
Forensic Dental Evidence: An Investigators Handbook highlights the discussion regarding unjust convictions caused by inaccurate bitemark opinions. The book focuses on cases that use forensic techniques, emphasizing modern methods and protocols. Through this book, the latest information available is offered to the forensic community.
This book demonstrates expertise in forensic dentistry by presenting chapters on human identification in domestic and international situations; investigations on missing person and violent crimes against persons; mass-disaster planning and disaster response; and new threats from terrorist attacks on urban centers. Furthermore, it discusses topics regarding bitemark evidence, such as forensic photography, analysis and legal issues. The book also presents two chapters on new scientific topics: The Next Level in Victim Identification: Materials Properties as an Aid in Victim Identification; and DNA for First Responders: Recognizing, Collecting, and Analyzing Biological Evidence Related to Dentistry (chapters 3 and 8, respectively).
This book is suited to anyone seeking knowledge on forensic dentistry; it will be of great value to investigators, lawyers, medical examiners, nurses, and dentists with an interest in forensic dental cases.
Contributions by internationally recognized and experienced forensic experts cover missing persons cases and mass disaster cases from around the world
Contains over 200 full-color photographs of crime scene evidence, human identification cases and bitemark details
Includes many new exoneration cases derived from the Editor's work with the Innocence Project
Forensic professionals (odontologists, medical examiners, researchers and practitioners), law enforcement professionals (police, investigators, police academies / training), dentists preparing to be an expert witness, legal professionals and forensic science post-graduate students

Contributors
Photo Credits
Foreword
Preface to Second Edition
Preface to First Edition
Acknowledgments
Introduction
1. Historical Dental Investigations
Overview
The Forensic Examination of Herakleides
The Aging of Herakleides
The Odontological Identification of Adolf Hitler, Using Cinematographic Documents
Introduction
A Short Biography of Adolf Hitler
Hitler's Death
Remains and X-Rays
High and Moderate Degrees of Concordance
Conclusions
Dental Forensic Identifications: The Beginnings to the Nineteenth Century
Hesi-Ré: The First Dentist
Lollia Paulina: The First Record of Forensic Dental Identification
Dr. Joseph Warren: The First Forensic Dental Identification in the United States
Edinburgh 1814: The First Use of Dental Evidence in a Court Case
Tooth Eruption Patterns as an Age Determinant
Parkman/Webster Murder Trial, Boston 1850: The First Court Case Largely Built on Dental Evidence
John Wilkes Booth: Identification of the Infamous Assassin
The "Bazar de la Charité" Disaster Results in the World's First Forensic Odontology Text
2. Dental Detectives
Who Is a Qualified Forensic Dentist? Advice: Use the Best
What Dentists Do
What to Do When "a Skull with Some Teeth" Has Been Discovered
The Use of Teeth by Forensic Science
Factors that Change the Appearance of Teeth Over a Lifetime
The Language of Dental Identification
Tooth Names and Quantity of Teeth in Adults and Children
Human Tooth Morphology
The Dental Investigator's Role in Forensic Case Work
Collecting and Preserving Useful Evidence
Scientific Dental Investigations
The Most Famous Bitemark Case of the 20th Century
Woman's Identity Confirmed by a Missing Tooth
3. The Next Level in Victim Identification: Materials Properties as an Aid in Victim Identification
Introduction
Modern Challenges, Radiography, and Fluorescence
SEM and SLICE
XRF
Incinerated Remains
Collection and Analysis
4. Forensic Dentistry Investigation Protocols
Dental Uniqueness
Dental Autopsy
Terminology for Body Identification (from the ABFO Guidelines, www.abfo.org)
5. Recognition, Documentation, Evidence Collection, and Interpretation of Bitemark Evidence
The History of Bitemarks in the New World
Sequence of Events in a Bitemark Investigation
Recognition
Preliminary Bitemark Examination
Skin Distortions Affecting Biter Identification
Features Indicative of Bite Marks in Skin
Locations of Bitemarks on Humans
Variable Appearance of Bitemarks
Evidence Collection for Bitemarks
Photography
Impressions of a Bitemark
What the Dentist Does Next
Objects Bitten: How Certain Is the Dentist About the Biter?
What the Dentist Looks for in the Suspect's Mouth
Evidence Collection Protocols
Recovery of Bitemark Evidence from the Victim
Photographs of Potential Bitemark Evidence
Recording the Topography of a Bitemark
Documentation of Bite Mark Evidence
Live Victim Testimony
Recovery of Bitemark Evidence from a Live Person
Laboratory Analysis of Bitemark Evidence
Evidence Collection from a Suspect
Dental and dna Evidence Collection from a Suspect
Comparison of Injury and Suspect Dental Exemplars
Summary
6. Bitemarks in England and Wales
Introduction
The Process: Identifying a Bitemark and Collecting Evidence
The Process: Evidence Collection from the Bite Suspect(s)
The Process: Comparison
The Process: Report and Trial
Summary
7. Legal Issues Concerning Bitemark Evidence in the United States
Legal Factors of Evidence Collection and Its Use in Court
The Fourth Amendment: Arrest Search and Seizure
Admissibility of Expert Evidence Based on Relevance and Scientific Reliability
National Academy of Sciences (NAS) 2009 Review of Bitemark Evidence
Report Concerns About Certain Forensic Disciplines
Report Concerns About Bitemark Analysis
Types of Dental Testimony by Dentists
Use of Bitemark Evidence in Jurisdictions Using the Frye Standard for Admissibility
Use of Bitemark Testimony Under the Federal Rules of Evidence
Typical Questions Law Enforcement Asks Regarding Dental Evidence
The Scientific Limitations of Bitemark Testimony
Bitemark Guidelines
Scientific Literature on Bitemark Identification
The Accuracy of Skin as a Substrate for Bitemarks
Uniqueness of the Human Dentition
Future Improvements to Bitemark Identification
Wrongful Convictions and Erroneous Bitemark Opinions
The Innocence Project/Network
Erroneous Bitemark Opinions that Were Overturned by DNA
8. DNA for First Responders: Recognizing, Collecting, and Analyzing Biological Evidence Related to Dentistry
Why DNA?
DNA Applications in Forensic Dentistry
Sample Collection Techniques
Behind the Laboratory Door
Interpreting DNA Evidence
9. Missing and Unidentified Persons: The National Crime Information Center Dental Enhancements
The Function of the Dental Enhancements
History and Development of the Dental Functions in NCIC
Collection of Dental Information
The NCIC Missing and Unidentified Persons File Data Collection Entry Guides
The National Dental Image/Information Repository
Comparison Logic
The NCIC Dental Crossmatch Report ($.M)
NCIC Offline Search
NCIC Records Entered Prior to April 4, 2004
Juvenile Runaway Issues
Canadian Police Information Centre (CPIC) Conversion Issue
Wanted Persons Issues
Other Missing and Unidentified Persons Resources
Conclusion
10. The Disaster Victim Identification System: Its General Structure and the Swiss Involvement
Introduction
Interpol and DVI
The Disaster Victim Identification Guide
The Swiss DVI Organization
Disasters
The Swiss DVI Team in Thailand after the Tsunami
The Back-Office in Berne, Switzerland
Conclusions
11. Recognizing, Documenting, and Analyzing Physical Evidence in Abuse Cases
Child Maltreatment
Abuse During Pregnancy
Physical Injuries During Dating Relationship
Spouse Abuse (Intimate Partner Violence)
Elder Abuse and Neglect
Techniques for Recording Evidence of Traumatic Injuries
Conclusion
12. Managing a Mass Fatality Incident
Introduction
Dental Response
Temporary Morgues
Processing Human Remains
Identification Methods
Challenges in Mass Disaster Management
Family Assistance Center
Mental Health Counseling
Aftermath of a Commercial Airline Accident
MFI Recommendations for Medical Examiners' Needs
International DVI Teams Cooperating During an Event
13. Identifying Victims of 9/11 At the Office of Chief Medical Examine City of New York
14. Australasian and Multinational Disaster Victim Identification
Overview
Local Incidents
Regional Assistance
Multinational Disasters
Simplifying Deployments
Conclusion
15. Photography and Forensic Dental Evidence
Photographic Duties
Standard Photographic Protocols
Conclusion
16. The Use of Digital Imaging in Human Identification and Crime Scene Analysis
Measuring the Physical Characteristics of Two- and Three-Dimensional Evidence
Bitemarks
Digital Comparison of Bitemark Evidence
Dental Identification: The Uses of Digital Imaging
Index



No. of pages:

368
Language:

English
Copyright:

© Academic Press

2010
Published:

27th August 2010
Imprint:

Academic Press
Hardcover

ISBN:

9780123820006
eBook

ISBN:

9780123820013
eBook

ISBN:

9780123851635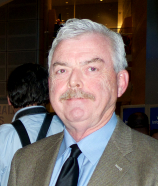 C. Michael Bowers is an Associate Clinical Professor at the Herman Ostrow School of Dentistry at the University of Southern California, Los Angeles, CA. He is also the Deputy Medical Examiner in Ventura, California. Dr. Bowers is a practicing forensic dentist and consultant who has testified and worked on hundreds of cases where dental evidence has been involved. He is a former Diplomate of the American Board of Forensic Odontology, a Senior Crime Scene Analyst for the International Association for Identification (IAI) and has written other articles, chapters and books on forensic dentistry. He owns and operates his own dental practice in Ventura, CA.
Affiliations and Expertise
Associate Clinical Professor, Herman Ostrow School of Dentistry, University of Southern California, Los Angeles, CA; Deputy Medical Examiner, Ventura, CA, USA
"This book, really more impressively a treatise, leaves no (dental) stone unturned in explicating the history, the savoir faire, the investigative potential, the litigation and the research firmly establishing the foundations of dental identifications in the firmament of the forensic sciences." --James E Starrs, Professor Emeritus of Law & Forensic Sciences, The George Washington University
"Forensic Dental Evidence: An Investigator's Handbook is a must-read for all participants in the criminal justice system--judges, prosecutors, defense attorneys, investigators and police, to name a few--as well as all forensic odontologists. C. Michael Bowers, one of the world's most renowned forensic dental experts, draws upon a wealth of his expertise and that of others to put forth in a highly accessible book information and guidance that will surely prevent misidentifications and wrongful convictions." --Maurice Possley, Northern California Innocence Project at Santa Clara University Law School, Santa Clara, CA; Pulitzer-Prize winning journalist
"...this book comprehensively covers concepts and protocols necessary for criminal investigation involving dental evidence and will be of educational value and interest to many categories of reader. It is practical, up to date, informative, well-illustrated and appropriately cautionary." --Judith A Hinchliffe, Independent Forensic Odontologist, New Zealand in Journal of Forensic Odonto-Stomatology, 2011
Tax Exemption
We cannot process tax exempt orders online. If you wish to place a tax exempt order please
contact us
.
Elsevier.com visitor survey
We are always looking for ways to improve customer experience on Elsevier.com.
We would like to ask you for a moment of your time to fill in a short questionnaire, at the end of your visit.

If you decide to participate, a new browser tab will open so you can complete the survey after you have completed your visit to this website.

Thanks in advance for your time.
Accept
Decline