Food Protected Designation of Origin, Volume 60
1st Edition
Methodologies and Applications
Series Volume Editors:
Miguel de la Guardia
Ana Gonzalvez Illueca
Hardcover ISBN: 9780444595621
eBook ISBN: 9780444595720
Published Date: 1st July 2013
---
Series Page
Contributors to Volume 60
Abbreviations
Series Editor's Preface
Preface
Part I: The Social and Legal Framework of PDO
Chapter 1. Legal Aspects of Food Protected Designations
1 Introduction
2 A Brief History of the Adoption of European Legislation on PDOs, PGI and TSGs
3 PDO, PGI and TSG: Legal Definition, Labelling and Establishment of Logos. Other Food Quality-Linked Logos in Europe
4 Legal Procedure for Registration of Protected Foods in Europe
5 Legal Establishment of Official Verification of Compliance with Protected Food Specifications
6 Food Authenticity and Legal Establishment of Databases for Protected Agricultural Products and Food and Drinks
7 Conclusions
Acknowledgements
Appendix New EU Regulation No. 1151/2012 on Quality Schemes for Agricultural Products and Foodstuffs
References
Chapter 2. Consumers' and Producers' Expectations and Gains from Geographical Indications: Towards a Conceptual Context
1 Different Types of Designation of Agri-Food Products in Europe and the World
2 GIS from the Supply Side: Reasons for Adopting GI Schemes
3 GIS from the Demand Side: Why Consumers Want More GI, the Role of Traceability
4 Discussion of the Pros and Cons and the Way Ahead
References
Part II: Analytical and Chemometric Methods for Food Protected Designation Authentication
Chapter 3. Mineral Profile
1 The Mineral Elements as a Fingerprint of Foods
2 Analytical Process for Authentication of PDO Foods by Mineral Profiling
3 Applications of Mineral Profile in Food Geographical Origin
4 Future Perspectives of Mineral Profile in Food Authentication
References
Chapter 4. Stable Isotope Analysis
1 Isotope Ratio Analysis as a Tool for Geographical Origin Discrimination
2 Recommended Terms
---
Protected designation of origin (PDO) taken together with other geographical indicators, such as protected geographical indication (PGI) and traditional specialty guaranteed (TSG), offer the consumer additional guarantees on the quality and authentication of foods. They are important tools that protect the names of regional foods, such as wines, cheeses, hams, sausages and olives, so that only foods that genuinely originate in a particular region are allowed to be identified as such.
The economic value of these regional foods, as well as the increased interest from consumers and the food industry about the traceability and origin of food, mean that it has become necessary to establish methods for PDO and PGI authentication based on the specific characteristics and chemical markers of these kinds of products.
This book offers a complete guide of the methods available to authenticate food PDO, beginning with an explanation of the analytical and chemometric methods available for PDO authentication, before looking at the main foods covered, PGI labels and the social and legal framework for food PGIs. It will be of interest to people engaged in the fields of food production, commercialization and consumption, as well as policymakers and control laboratories.
Offers a complete guide to the methods available for food Protected Designation of Origin (PDO) authentication
Explains the analytical and chemometric methods
Focuses on the various food products covered by authentication labels

Analytical chemists, food scientists, environmental scientists, toxicologists
---
No. of pages:

800
Language:

English
Copyright:

© Elsevier

2013
Published:

1st July 2013
Imprint:

Elsevier
eBook

ISBN:

9780444595720
Hardcover

ISBN:

9780444595621
---
About the
Series Volume Editors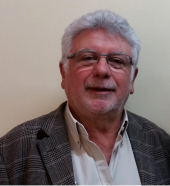 Miguel de la Guardia Series Volume Editor
Prof Dr.Miguel de la Guardia is Full Professor at Valencia University (Department of Analytical Chemistry) from 1991. He has published more than 550 papers in journals of the Science Citation Index with 8747 citations,5 Spanish patents, 3 books on Green Analytical Chemistry (Elsevier, RSC and Wiley) and and 2 books on Food analysis (Elsevier and Wiley) additionally than 15 book chapters. His H index is 39 He has supervised 33 PhD thesis and is member of the Editorial board of TrEAC Trends in Environmental Analytical Chemistry (The Netherlands), Bioimpacts (Iran) Spectroscopy Letters (USA), Current Green Chemistry (United Arab Emirates) Ciencia (Venezuela), J. Braz. Chem. Soc. (Brazil) Journal of Analytical Methods in Chemistry and Chemical Speciation & Bioavailability (UK), SOP Transactionson Nano-technology (USA) and SOP Transactions on Analytical Chemistry (USA). Member of the Advisory board of Analytica Chimica Acta (The Netherlands) between 1995 and 2000, and editor of five special issues of the journal Spectroscopy letters(USA) about Quantitative Vibrational Spectrometry (2005), Spectrometry and Automation (2006), Research on Spectroscopy in Morocco (2007), RISO Conference Special issue (2008) and Green Spectroscopy (2009) and a special issue of TrAC on Green Analytical Chemistry(2011)Invited Editor of a special issue on Green Analytical Methods of Analytical and Bioanalytical Chemistry published in 2012 and co-editor with S. Garrigues of a special issue on Analytical Diagnostics for Analytical Methods (RSC) to be published in 2014. Chevallier dans l'ordre des Palmes Acadèmiquess decorated by the Minister Council of France.
Affiliations and Expertise
University of Valencia, Spain
Ana Gonzalvez Illueca Series Volume Editor