Fluorine and the Environment: Atmospheric Chemistry, Emissions & Lithosphere, Volume 1
1st Edition
eBook ISBN: 9780080463759
Hardcover ISBN: 9780444528117
Imprint: Elsevier Science
Published Date: 17th August 2006
---
Fluorine in the atmosphere (P. Ricaud, F. Lefevre).

Evaluation and selection of CFC alternatives (A. Sekiya et al.).

Trifluoromethyl sulphur pentafluoride, SF5CF3 : atmospheric chemistry and its environmental importance via the greenhouse effect (R.P.Tuckett).

Production of second or third generation fluorine–based refrigerants from (Photo-) dechlorination of fluorocarbon wastes (Hideo Nishiumi et al.).

Volcanic fluorine emissions: observations by fourier transform infrared spectroscopy (G.M. Sawyer, C. Oppenheimer).

Fluorine and coexisting volatiles in the geosphere: the role in Japanese volcanic rocks (Katsuro Anazawa).

Fluorine compounds in gaseous emissions from industrial sources: the case of ceramic industries (G. Bonvicini et al.).

Some problems relating to fluorides in the environment: effects on plants and animals (A.W. Davison, L.H. Weinstein).
---
Advances in Fluorine Science presents critical multidisciplinary overviews for areas in which fluorine and fluoride compounds have a decisive impact. The individual volumes of Advances in Fluorine Science are thematic, addressing comprehensively both the science and applications on topics including the Environment, Green chemistry, Medicine, Health & Life Sciences, New Technologies & Materials Science, Energy and the Earth Sciences.
For each subject the contributors will clearly inform the reader on the nature of the problem (if any) and on the solutions, combining knowledge from different scientific disciplines, that have been proposed to solve each issue.
This volume covers a wide scope of important issues about our atmospheric environment and contains contributions from both chemists and environmental scientists. Articles review the origin of fluorine-emissions either from natural or anthropogenic origin; the chemistry of fluorine- and halogen-based species in the atmosphere; the monitoring and characterization of atmospheric pollutants; new generations of halocarbons and improved destruction procedures of banned CFCs; the role of fluorides within both our geosphere: volcanic magmas and natural fluorine emissions, and effects on our biosphere: life cycle, plants and animals.
Examines the role of fluorine and fluoride products in our environment: from the geosphere to the atmosphere through the biosphere
Discusses the efforts of scientists and industry groups towards the improvement of environmental and sustainability issues
Multidisciplinary contributions from chemists, geologists, biologists, environmentalists and industry staffs
For chemists, physico-chemists, environmentalists, zoologists, botanists, geologists, geophysicists, scientists interested in chemical processing, industry research leaders
---
No. of pages:

318
Language:

English
Copyright:

© Elsevier Science

2006
Published:

17th August 2006
Imprint:

Elsevier Science
eBook

ISBN:

9780080463759
Hardcover

ISBN:

9780444528117
---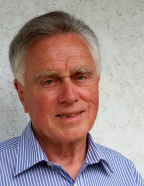 Alain Tressaud is Emeritus Research Director at ICMCB-CNRS, Bordeaux University. He is Vice President of the European Academy of Science (Brussels) and member of several European Academies. He founded and chaired until 2008 the French Network on Fluorine Chemistry, sponsored by CNRS. Among the awards he received, the CEA Award of French Academy of Sciences (2008), Fluorine Award of the American Chemical Society (2011), and International Henri Moissan Prize (2013) can be quoted.
His scientific interest covers various fields, e.g. synthesis, physical chemical characterizations, applications in fluorine chemistry, solid state chemistry, and materials sciences. His works also deal with surface modification of materials and intercalation chemistry. His scientific production includes more than 350 papers in international journals, 20 book chapters contributions, and 12 internationalized patents. In addition, he edited 5 books, including the Editor-in-Chief responsibility of the book series "Advances in Fluorine Science" (2006) and "Progress in Fluorine Science" (2016) with Elsevier. In 2011, his book on "Le fluor: histoire, applications & paradoxes" appeared at CNRS-Editions, Paris.
Affiliations and Expertise
ICMCB-CNRS University of Bordeaux, Pessac Cedex, France
Tax Exemption
We cannot process tax exempt orders online. If you wish to place a tax exempt order please
contact us
.