Flour and Breads and their Fortification in Health and Disease Prevention
1st Edition
Editors:
Victor Preedy
Ronald Watson
Vinood Patel
eBook ISBN: 9780123808875
Hardcover ISBN: 9780123808868
Published Date: 10th January 2011
---
Bread and flour-based foods are an important part of the diet for millions of people worldwide. Their complex nature provides energy, protein, minerals and many other macro- and micronutrients. However, consideration must be taken of three major aspects related to flour and bread. The first is that not all cultures consume bread made from wheat flour. There are literally dozens of flour types, each with their distinctive heritage, cultural roles and nutritive contents. Second, not all flours are used to make leavened bread in the traditional (i.e., Western) loaf form. There are many different ways that flours are used in the production of staple foods. Third, flour and breads provide a suitable means for fortification: either to add components that are removed in the milling and purification process or to add components that will increase palatability or promote health and reduce disease per se.
Flour and Breads and their Fortification in Health and Disease Prevention provides a single-volume reference to the healthful benefits of a variety of flours and flour products, and guides the reader in identifying options and opportunities for improving health through flour and fortified flour products.
Examines those flour and bread related agents that affect metabolism and other health-related conditions
Explores the impact of compositional differences between flours, including differences based on country of origin and processing technique
Includes methods for analysis of flours and bread-related compounds in other foods
Nutritionists and Food Scientists interested in the specific health benefits of various flour resources
List of Contributors
Preface
Chapter 1. The Science of Doughs and Bread Quality
Chapter 2. Monitoring Flour Performance in Bread Making
Chapter 3. South Indian Parotta: An Unleavened Flat Bread
Chapter 4. Sourdough Breads
Chapter 5. Focaccia Italian Flat Fatty Bread∗
Chapter 6. Flour and Bread from Black-, Purple-, and Blue-Colored Wheats
Chapter 7. Emmer (Triticum turgidum spp. dicoccum) Flour and Breads
Chapter 8. Einkorn (Triticum monococcum) Flour and Bread
Chapter 9. Maize: Composition, Bioactive Constituents, and Unleavened Bread
Chapter 10. Amaranth: Potential Source for Flour Enrichment
Chapter 11. Quinoa: Protein and Nonprotein Tryptophan in Comparison with Other Cereal and Legume Flours and Bread
Chapter 12. Sorghum Flour and Flour Products: Production, Nutritional Quality, and Fortification
Chapter 13. Buckwheat Flour and Bread
Chapter 14. Non-Starch Polysaccharides in Maize and Oat
Chapter 15. Gluten-Free Bread
Chapter 16. Dietary Fiber from Brewer's Spent Grain as a Functional Ingredient in Bread Making Technology
Chapter 17. Composite Flours and Breads: Potential of Local Crops in Developing Countries
Chapter 18. Legume Composite Flours and Baked Goods: Nutritional, Functional, Sensory, and Phytochemical Qualities
Chapter 19. Potential Use of Okra Seed (Abelmoschus esculentus Moench) Flour for Food Fortification and Effects of Processing
Chapter 20. Apricot Kernel Flour and Its Use in Maintaining Health
Chapter 21. Macadamia Flours
Chapter 22. Banana and Mango Flours
Chapter 23. Use of Potato Flour in Bread and Flat Bread
Chapter 24. Mineral Fortification of Whole Wheat Flour: An Overview
Chapter 25. Iron Particle Size in Iron-Fortified Bread
Chapter 26. Iodine Fortification of Bread
Chapter 27. Phytochemical Fortification of Flour and Bread
Chapter 28. Carotenoids of Sweet Potato, Cassava, and Maize and Their Use in Bread and Flour Fortification
Chapter 29. Production and Nutraceutical Properties of Breads Fortified with DHA- and Omega-3-Containing Oils
Chapter 30. Fortification with Free Amino Acids Affects Acrylamide Content in Yeast Leavened Bread
Chapter 31. Barley β-Glucans and Fiber-Rich Fractions as Functional Ingredients in Flat and Pan Breads
Chapter 32. Antioxidant Activity and Phenolics in Breads with Added Barley Flour
Chapter 33. Partial Substitution of Wheat Flour with Chempedak (Artocarpus integer) Seed Flour in Bread
Chapter 34. Effect of Starch Addition to Fluid Dough During the Bread Making Process
Chapter 35. Fermentation as a Tool to Improve Healthy Properties of Bread
Chapter 36. Apple Pomace (By-Product of Fruit Juice Industry) as a Flour Fortification Strategy
Chapter 37. Use of Sweet Potato in Bread and Flour Fortification
Chapter 38. Fortification of Bread with Soy Proteins to Normalize Serum Cholesterol and Triacylglycerol Levels
Chapter 39. Dietary Breads and Impact on Postprandial Parameters
Chapter 40. Fortification of Vitamin B12 to Flour and the Metabolic Response
Chapter 41. Metabolic Effects of β-Glucans Addition to Corn Maize Flour
Chapter 42. Lupine Kernel Fiber: Metabolic Effects in Human Intervention Studies and Use as a Supplement in Wheat Bread
Chapter 43. Metabolic Effects of Propionic Acid-Enriched Breads
Chapter 44. Folic Acid and Colon Cancer: Impact of Wheat Flour Fortification with Folic Acid
Chapter 45. Effects of the Soybean Flour Diet on Insulin Secretion and Action
Chapter 46. Metabolic Effects of Bread Fortified with Wheat Sprouts and Bioavailability of Ferulic Acid from Wheat Bran
Index
No. of pages:

542
Language:

English
Copyright:

© Academic Press

2011
Published:

10th January 2011
Imprint:

Academic Press
eBook

ISBN:

9780123808875
Hardcover

ISBN:

9780123808868
Victor R. Preedy, PhD, is Professor of Nutritional Biochemistry in the Department of Nutrition and Dietetics, at the King's College in London. He is also a Professor of Clinical Biochemistry in the Department of Clinical Biochemistry. Dr. Preedy is also Director of the Genomics Centre, King's College London. He was elected a Fellow of the Royal College of Pathologists in 2000. In 1993, he gained a D.Sc. degree for his outstanding contribution to protein metabolism. He was elected as a Fellow to the Royal Society for the Promotion of Health (2004) and The Royal Institute of Public Health (2004). In 2009, Dr. Preedy was also elected as a Fellow of the Royal Society for Public Health (RSPH). He has written or edited over 550 articles, which includes over 160 peer-reviewed manuscripts based on original research and 85 reviews and 30 books. His interests pertain to matters concerning Public Health and how this is influenced by nutrition, addictions and other lifestyle factors. Professor Preedy is especially committed to bridging the person-public health divide.
Affiliations and Expertise
Professor of Nutritional Biochemistry, Department of Nutrition and Dietetics, Professor of Clinical Biochemistry, Department of Clinical Biochemistry; Director of the Genomics Centre, King's College, London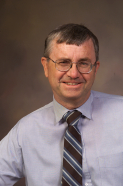 Ronald Ross Watson, PhD, is Professor of Health Promotion Sciences at the University of Arizona, Mel and Enid Zuckerman College of Public Health. Dr. Watson began his research in public health at the Harvard School of Public Health as a Fellow in 1971 doing field work on vaccines in Saudi Arabia. He has done clinical studies in Colombia, Iran, Egypt, Saudi Arabia and the United States which provides a broad international view of public health. He has served in the military reserve hospital for 17 years with extensive training in medical responses to disasters as the chief biochemistry officer of a general hospital, retiring as a Lt. Colonel. He is a distinguished member of several national and international nutrition, immunology, and cancer societies. Dr. Watson's career has involved studying many lifestyle aspects for their uses in health promotion. He has edited over 100 biomedical reference books and 450 papers and chapters. His teaching and research focuses on alcohol, tobacco, and drugs of abuse in heart function and disease in mouse models.
Affiliations and Expertise
Professor, Mel and Enid Zuckerman College of Public Health and School of Medicine, Arizona Health Sciences Center, University of Arizona, Tucson, AZ, USA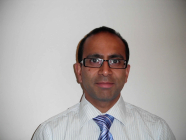 Dr Vinood B. Patel BSc PhD FRSC is currently a Senior Lecturer in Clinical Biochemistry at the University of Westminster and honorary fellow at King's College London. He presently directs studies on metabolic pathways involved in liver disease, particularly related to mitochondrial energy regulation and cell death. Research is being undertaken to study the role of nutrients, antioxidants, phytochemicals, iron, alcohol and fatty acids in the patho-physiology of liver disease. Other areas of interest include identifying new biomarkers that can be used for diagnosis and prognosis of liver disease, understanding mitochondrial oxidative stress in Alzheimers disease and gastrointestinal dysfunction in autism. Dr. Patel graduated from the University of Portsmouth with a degree in Pharmacology and completed his PhD in protein metabolism from King's College London in 1997. His post-doctoral work was carried out at Wake Forest University Baptist Medical School studying structural-functional alterations to mitochondrial ribosomes, where he developed novel techniques to characterize their biophysical properties. Dr. Patel is a nationally and internationally recognized liver researcher and was involved in several NIH funded biomedical grants related to alcoholic liver disease. Dr. Patel has edited biomedical books in the area of nutrition and health prevention, autism, biomarkers, and has published over 150 articles and in 2014 he was elected as a Fellow to The Royal Society of Chemistry.
Affiliations and Expertise
University of Westminster, London, UK
Tax Exemption
We cannot process tax exempt orders online. If you wish to place a tax exempt order please
contact us
.