Feminist Theory, Crime, and Social Justice
1st Edition
Paperback ISBN: 9780323242745
Published Date: 2nd September 2013
---
Feminist Theory, Crime, and Social Justice offers an insightful look at the primarily masculine-driven perspective on crime and justice through the lens of feminist theory. This first installment in the Theoretical Criminology series presents the argument that an increased understanding of the female crime typology, life course, and gender-specific programming will improve social justice for offenders. Discussions on the direct implications of the way society views crime and justice contribute to policy recommendations for helping to improve these views, specifically as they relate to female crime.
About the Theoretical Criminology Series:
The Theoretical Criminology series consists of short-format content on some of the best cross-disciplinary studies focusing on contemporary theory and thought from across the social sciences and humanities, all specifically designed to meet the needs of the criminal justice community. Each work is designed to provide students and scholars with a rigorous introduction to the theory or perspective under consideration as well as its direct implications for the way we think about issues of crime and justice. Students and instructors wishing to add theoretical enrichment to their courses and studies can add these digestible, inexpensive works to their reading lists, bringing insight and understanding from the world of social science and humanities to that of criminal justice.
Includes a robust introduction to feminist theory and its evolution into feminist criminology
Describes gender-specific differences in crimes committed by men and women
Ideal for use as a supplemental text in many criminology courses, or as one of a collection of smaller texts for high-level theory courses
Academics, practitioners, and legislators in the fields of criminal justice, criminology, social justice, and gender studies.
Chapter 1: Feminist Theory and Social Justice
Chapter 2: Crime Typology
Chapter 3: Life Course Theory
Chapter 4: Gender-Specific Programming
Chapter 5: Implications and Policy
No. of pages:

106
Language:

English
Copyright:

© Anderson

2014
Published:

2nd September 2013
Imprint:

Anderson
Paperback

ISBN:

9780323242745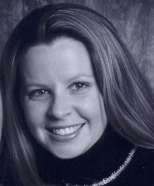 Dr. Alana Van Gundy is an Assistant Professor and the Criminal Justice Program Coordinator at Miami University in Ohio. Her research and publications focus on the etiology of female criminality, gender-specific theoretical testing, human rights violations within corrections, and policy recommendations for addressing female crime. Additionally, she has published work focused on online pedagogy and the National Inside-Out Prison Exchange Program.
Affiliations and Expertise
Dr. Alana Van Gundy, Miami University, Oxford, OH
Victor E. Kappeler, a former police officer, is a Foundation Professor and Associate Dean of the School of Justice Studies at Eastern Kentucky University. He is recognized as a leading scholar in such fields as policing, media, and the social construction of crime, and police civil liability, among other related fields. Dr. Kappeler continues to provide in-service training for police officers and is well published in professional areas of policing. Among many other honors, Kappeler received the 2006 Cabinet for Justice and Public Safety Award for Academic Excellence and the 2005 Outstanding Criminal Justice Alumnus Award from Sam Houston State University, where he earned his doctoral degree, and the Lifetime Achievement Award from the American Society of Criminology's Division on Critical Criminology.
Affiliations and Expertise
Eastern Kentucky University, USA