Exceptional Life Journeys
1st Edition
Stories of Childhood Disorder
Editors:
Jac Andrews
Peter Istvanffy
eBook ISBN: 9780123852175
Hardcover ISBN: 9780123852168
Published Date: 27th October 2011
---
Most students in training to become teachers, psychologists, physicians, and social workers as well as many practicing professionals in these disciplines do not get the opportunity to fully understand and appreciate the circumstances of children ,parents, and teachers who have had to cope and adapt to childhood disorder. Most professionals in the field of childhood disorders are well trained in assessment and treatment methods and are aware of the clinical, theoretical, and empirical foundations of the work they do. In their training, they get some experience in diagnosing the educational, psychological, social, and medical problems of children through their supervised clinical internships. In their training and in their professional practice they get to interview, discuss, consult and collaborate with children and their families regarding developmental issues and treatment plans, however, they rarely get an opportunity to fully realize and understand what it is like to have a disorder and what it is like to be a mother, or father, or teacher of children with disorders.
This book provides an opportunity for students in training and professionals in the field to gain some awareness of the life journeys of some exceptional children, their families and their teachers.
Focuses on those childhood disorders that are most common or what are sometimes referred to as high incidence disorders such as learning disabilities, autism, behavior disorder, depression, and anxiety
Beyond, a clinical, empirical, and theoretical description of childhood disorders or a personal account relative to one particular disorder, this book provides rich narratives of experience from multiple perspectives with respect to numerous childhood disorders
Provides readers with insight by sharing examples of personal contexts and situations, significant life issues, challenges and barriers, successes, and recommendations relative to particular circumstances
Undergraduate and graduate students in education, psychology, social work, and medicine and professionals in the field of childhood disorders
Introductory Stories

Part 1: Behavior Disorders

Attention –Deficit / Hyperactivity Disorder

Prologue

Personal Stories

You Can't Have ADHD – You're Just like me!"

Parental Story

Signs Appear Early in Life and Significant Ones Will Persist

Professional Stories

In the Trenches with ADHD

Attention to a Child's Strengths: A Lesson in Resiliency

Identifying the Problems and Working Collaboratively to Make the Best Decisions

Epilogue

Conduct and Oppositional Defiant Disorders

Prologue

Personal Story

Different Roads with Different Ends

Parental Story

A Matter of Soul

Professional Stories

Sometimes Persistence and Hope is All We Have

Seeking to understand before trying to be understood

Sometimes we Gain more than we think we will in our Work with Children and Youth

Epilogue

Part 2: Emotional Disorders

Childhood Anxiety Disorders

Prologue

Personal Story

Managing the Fear

A Little Bit of History Repeating

Taming the Worry Beast

Parental Story

A Minefield

Learning to Trust Oneself

One Minute, One Hour, One Day

Am I going to have a good day?

Connecting Thoughts, Feelings, and Behaviors

Professional Story

Strength within Ourselves often comes from the Strength of Others

Epilogue

Childhood Mood Disorders

Prologue

Personal Story

The Prison of Oneself

Parental Story

Staying "In-Touch"

Professional Stories

Mad, Bad, or Sad: Learning is a Lifelong Learning

Meaning is all you Need; Relationship is All you Have

Epilogue

Part 3: Developmental and Learning Disorders

Learning Disabilities

Prologue

Personal Story

From Confusion to Understanding and the Journey Along the Way

Parental Story

One Step Forward, Two Steps Back, and another Step Forward

Professional Stories

From Experiencing and Understanding to Being Understood

My Best Year of Teaching

Keeping an Open Mind and Identifying the Primary Problem

Epilogue

Intellectual Disabilities

Prologue

Personal Story

You Go Girl

Parental Story

Perfection in Imperfection

Professional Story

More the Same than Different

Epilogue

Developmental Co-ordination Disorder

Prologue

Personal Story

Coming Out From Behind the Mask

Parental Story

Battling On With Love and Commitment"

Professional Story

There Is Much More To Coordination than Meets the Eye

Epilogue

Autistic Disorder

Prologue

Personal Story

From Good to Bad and Back to Good Again

Parental Story

A Road travelled with Many Stops and Turns along the Way

Professional Stories

Patience and Appreciation

Getting There Step-By-Step

Working beyond the Diagnosis: Respecting the Bigger Picture

Epilogue

Part 4: Eating and Health Related Disorders

Eating Disorders

Prologue

Personal Story

When Gaining is losing

My Struggle to be Free to Fly

Parental Story

She Looks Like Death

Professional Story

Finding Oneself within Ambiguity

Epilogue

Somatoform Disorders

Prologue

Personal Story

Believing in Myself and Going from Bad to Good

Parental Story

Ups and Downs and Turns Arounds

Professional Story

A Matter of Control
No. of pages:

306
Language:

English
Copyright:

© Elsevier

2012
Published:

27th October 2011
Imprint:

Elsevier
eBook

ISBN:

9780123852175
Hardcover

ISBN:

9780123852168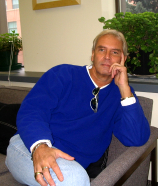 Affiliations and Expertise
University of Calgary, Alberta, Canada
Affiliations and Expertise
Calgary Academy, Alberta, Canada
"Jac Andrews and Peter Istvanffy have given us a real gem. This book, which is very different from any that I've read before, speaks to a variety of audiences at a wide number of levels, but it does 'speak' to us…we see real people grappling with 'exceptional life journeys,' and not simply the 'diagnoses' and 'psychopathologies.' In our deficit-oriented society, and profession, this is an eye-opener and a breath of fresh air." --Canadian Journal of School Psychology, December 2013
"The rich narratives within the book are crafted through an array of diverse writing styles that speak to the exceptional life journey of each author, keeping readers interested throughout. In terms of utility, this resource is a must-have for practitioners working with clients diagnosed with a childhood disorder. I also see this text as essential for undergraduate and graduate students training for careers in the helping fields, particularly (as the editors suggest) for students studying within the realms of counselling, education, social science, social work, medicine, and related mental-health professions. I would encourage those who are teaching and supervising in such training programs to strongly consider incorporating this text into their program curriculum. In fact, I've been recommending it to fellow counsellor educators since the first day I picked it up. It should also be noted that this book can be understood and used by 'everyday people' who might be interested in or experiencing the impact of childhood disorder themselves or within their family. For this reason, Exceptional Life Journeys could potentially be a helpful reference resource for clients (situation dependent) and/or their parents. I offer a personal confession in concluding this review—I am typically not a dichotomous thinker; however, when it comes to educational literature, I tend to harshly classify textbooks as either good books or bad books ... and this, in my opinion, is hands down a great book." --Canadian Journal of Counselling and Psychotherapy
Tax Exemption
We cannot process tax exempt orders online. If you wish to place a tax exempt order please
contact us
.