Evidence-Based Practice with Emotionally Troubled Children and Adolescents
1st Edition
eBook ISBN: 9780080923062
Hardcover ISBN: 9780123745231
Published Date: 19th February 2009
---
Part I: The Current State of Practice with Children and Adolescents 1: The Current State of Practice with Children and Adolescents
Part II: The Core Beliefs of Evidence-Based Practice 2: An Explanation of Evidence-Based Practice 3: A Simple Guide to Reading and Understanding Practice Research 4: The Importance of Critical Thinking in Evidence-Based Practice with Children and Adolescents 5: Locating Relevant Clinical Research on Children and Adolescents
Part III: How EBP Views Diagnosis, Assessment and Worker-Client Relationships 6: Using Evidence-Based Practice in Diagnosis 7: A Psycho-Social Assessments Using Evidence Based Practice 8: Evidence-Based Practice and the Client-Worker Relationship
Part IV: Evidence Based Practice With Special Problems of Children and Adolescents 9: Evidence-Based Practice with School-Related Problems 10: Evidence-Based Practice with Attention-Deficit Hyperactivity Disorder (ADHD) 11: Evidence-Based Practice and Children and Adolescents Experiencing Social Isolation, Loneliness, and Aspirgers Syndrome 12: Evidence-Based Practice and Children Experiencing Physical and Sexual Abuse and Neglect 13: Evidence-Based Practice with Depression and Suicidal Inclinations 14: Evidence-Based Practice with Anxiety Disorders and OCD 15: Evidence-Based Practice and Eating Disorders 16: Evidence-Based Practice with Serious and Terminal Illness, Disabilities, and Prolonged Bereavement 17: Evidence-Based Practice and Gender Issues 18: Evidence-Based Practice with Developmental Problems 19: Evidence-Based Practice with Children Suffering from Autism 20: Evidence-Based Practice with Oppositional Defiant Disorders and Conduct Disorders 21: Evidence-Based Practice with Children and Adolescents who Abuse Substances 22: Evidence-Based Practice and Sexual Acting Out 23: Evidence-Based Practice and Children and Adolescents with Borderline Personality Disorder 24: Evidence-Based Practice with Bi-Polar Disorder and other Serious Problems Suggesting Mental Illness
Part V: Evidence-Based Practice and Alternative Approaches to Helping 25: Evidence-Based Practice and the Significance of Religion and Spirituality 26: Evidence-Based Practice and the Effectiveness of Indigenous Helpers and Self-Help Groups 27: The Importance of Resilience and Self-Righting in work with Children and Adolescents
Part VI: Evidence Based Practice and Future Trends, Social Involvement, and Final Words 28: The Future of Clinical Work with Children and Adolescents
---
This book on evidence-based practice with children and adolescents focuses on best evidence regarding assessment, diagnosis, and treatment of children and adolescents with a range of emotional problems including ADHD; Bi-Polar Disorder; anxiety and depression; eating disorders; Autism; Asperger's Syndrome; substance abuse; loneliness and social isolation; school related problems including underachievement; sexual acting out; Oppositional Defiant and Conduct Disorders; Childhood Schizophrenia; gender issues; prolonged grief; school violence; cyber bullying; gang involvement, and a number of other problems experienced by children and adolescents.
The psychosocial interventions discussed in the book provide practitioners and educators with a range of effective treatments that serve as an alternative to the use of unproven medications with unknown but potentially harmful side effects. Interesting case studies demonstrating the use of evidence-based practice with a number of common childhood disorders and integrative questions at the end of each chapter make this book uniquely helpful to graduate and undergraduate courses in social work, counseling, psychology, guidance, behavioral classroom teaching, and psychiatric nursing.

Fully covers assessment, diagnosis & treatment of children and adolescents, focusing on evidence-based practices
Offers detailed how-to explanation of practical evidence-based treatment techniques
Cites numerous case studies and provides integrative questions at the end of each chapter
Material related to diversity (including race, ethnicity, gender and social class) integrated into each chapter
Primary: Practicing clinicians, social workers and school counselors working with children and adolescents.
Secondary: Supplemental reading for graduate students in clinical, counseling, social work, and human services programs.
---
No. of pages:

664
Language:

English
Copyright:

© Academic Press

2009
Published:

19th February 2009
Imprint:

Academic Press
eBook

ISBN:

9780080923062
Hardcover

ISBN:

9780123745231
---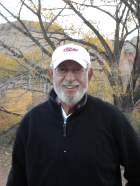 Dr. Morley D. Glicken is the former Dean of the Worden School of Social Service in San Antonio; the founding director of the Master of Social Work Department at California State University, San Bernardino; the past Director of the Master of Social Work Program at the University of Alabama; and the former Executive Director of Jewish Family Service of Greater Tucson. He has also held faculty positions in social work at the University of Kansas and Arizona State University. He currently teaches in the Department of Social Work at Arizona State University West in Phoenix, Arizona.
Dr. Glicken received his BA degree in social work with a minor in psychology from the University of North Dakota and holds an MSW degree from the University of Washington and the MPA and DSW degrees from the University of Utah. He is a member of Phi Kappa Phi Honorary Fraternity.
Affiliations and Expertise
Department of Social Work, Arizona State University West, Phoenix, AZ, USA
Tax Exemption
We cannot process tax exempt orders online. If you wish to place a tax exempt order please
contact us
.