Evidence-Based Counseling and Psychotherapy for an Aging Population
1st Edition
eBook ISBN: 9780080958538
Hardcover ISBN: 9780123749376
Published Date: 31st July 2009
---
Part 1: Psychosocial Perspectives of Aging
1: Aging in America: Psychosocial Treatment Issues
2: Successful Aging
Part II: Understanding Evidence-Based Practice
3: An Explanation of Evidence-Based Practice and its Application to Clinical Work with Older Adults
4: Using Evidence-Based Practice to Diagnose and Assess Psychosocial Difficulties in Older Adults
5: Evidence-Based Practice and the Client-Worker Relationship with Older Adults
Part III: Evidence-Based Practice and Psychosocial Problems of Older Adults
6: Love and Intimacy in Older Adulthood
7: Work, Retirement, and Ageism in the Workplace
8: Evidence-Based Practice with Older Adults Experiencing Social Isolation and Loneliness
9: Evidence-Based Practice and Older Adults Experiencing Elder Abuse and Neglect
10: Evidence-Based Practice with Depressed and Suicidal Older Adults
11: Evidence-Based Practice with Older Clients Experiencing Anxiety
12: Evidence-Based Practice with Older Adults Who Abuse Substances
Part IV: The Impact of Spirituality and Religion and the Significance of Self–Help Groups
13: Evidence-Based Practice and the Significance of Religion and Spirituality in the Lives of Older Adults
14: Evidence-Based Practice and the Effectiveness of Self-Help Groups with Older Adults
Part V: Evidence-Based Practice and Health Issues of Older Adults
15: Evidence-Based Practice with Alzheimer's Disease and Dementia
16: Evidence-Based Practice with Disabilities, Terminal Illness, and Assisted Living
17: Hospice and Bereavement
Part VI: Policy Issues and the Future of Care for Older Adults
18: Final Words: Some Concerns about the Future of Older Adults
---
At a time when the mental health difficulties/disorders of the elderly are coming to the fore of many practitioners' patient rosters, naming and treating those problems is still too often handled as an art as much as a science. Inconsistent practices based on clinical experience and intuition rather than hard scientific evidence of efficacy have for too long been the basis of much treatment. Evidence-based practices help to alleviate some of the confusion, allowing the practitioner to develop quality practice guidelines that can be applied to the client, identify appropriate literature that can be shared with the client, communicate with other professionals from a knowledge-guided frame of reference, and continue a process of self-learning that results in the best possible treatment for clients.
The proposed volume will provide practitioners with a state-of-the-art compilation of evidence-based practices in the assessment and treatment of elderly clients. As such it will be more clinically useful than anything currently on the market and will better enable practitioners to meet the demands faced in private and institutional practice. Focusing on the most current research and best evidence regarding assessment, diagnosis, and treatment, the volume covers difficulties including, but not limited to: social isolation/loneliness, elder abuse/neglect, depression and suicidal inclinations, anxiety disorders, substance abuse, dementias, prolonged bereavement, patients with terminal illnesses.
Because concrete research evidence is so often not used as the basis for practice, this book provides a timely guide for clinicians, social workers, and advanced students to a research-oriented approach to serving the mental health needs of elderly adults.
Fully covers assessment, diagnosis & treatment of the elderly, focusing on evidence-based practices
Consolidates broadly distributed literature into single source and specifically relates evidence-based tools to practical treatment, saving clinicians time in obtaining and translating information and improving the level of care they can provide
Detailed how-to explanation of practical evidence-based treatment techniques
Gives reader firm grasp of how to more effectively treat patients
Chapters directly address the range of conditions and disorders most common for this patient population - i.e. social isolation, elder abuse/neglect, depression, anxiety disorders, terminal illnesses/disabilites, bereavement, substance abuse, and dementias
Prepares readers for the conditions they will encounter in real world treamtent of an elderly patient population
Cites numerous case studies and provides integrative questions at the end of each chapter
Exposes reader to real-world application of each treatment discussed
Offers reader easy base for further study of subject, saving clinicians time
Practicing mental health and human service professionals working with elderly clients; graduate students in clinical, counseling, social work, and human services programs
---
No. of pages:

450
Language:

English
Copyright:

© Academic Press

2009
Published:

31st July 2009
Imprint:

Academic Press
eBook

ISBN:

9780080958538
Hardcover

ISBN:

9780123749376
---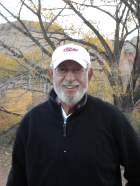 Dr. Morley D. Glicken is the former Dean of the Worden School of Social Service in San Antonio; the founding director of the Master of Social Work Department at California State University, San Bernardino; the past Director of the Master of Social Work Program at the University of Alabama; and the former Executive Director of Jewish Family Service of Greater Tucson. He has also held faculty positions in social work at the University of Kansas and Arizona State University. He currently teaches in the Department of Social Work at Arizona State University West in Phoenix, Arizona.
Dr. Glicken received his BA degree in social work with a minor in psychology from the University of North Dakota and holds an MSW degree from the University of Washington and the MPA and DSW degrees from the University of Utah. He is a member of Phi Kappa Phi Honorary Fraternity.
Affiliations and Expertise
Department of Social Work, Arizona State University West, Phoenix, AZ, USA
Tax Exemption
We cannot process tax exempt orders online. If you wish to place a tax exempt order please
contact us
.