Evaluating Environmental and Social Impact Assessment in Developing Countries
1st Edition
Authors:
Salim Momtaz
S. M. Zobaidul Kabir
eBook ISBN: 9780124080706
Hardcover ISBN: 9780124081291
Published Date: 2nd May 2013
---
Evaluating Environmental and Social Impact Assessment in Developing Countries is a valuable reference book for practitioners and researchers conducting research in and developing studies on environmental science and management and environmental and social impact assessment. The book's authors have developed and tested a new framework to evaluate environmental impact assessment (EIA) systems that may be adopted by most developing countries with EIA experience. Application of this framework will help determine if the EIA is achieving its intended goal of sustainable development in these countries. It also explains the reasons behind the strengths and weaknesses from which the development practitioners and international development partners can take lessons. This book will help the reader answer such questions as "What are the best forms of public participation?" and "How do we measure contributions to EIA procedure?" since it is based on direct experiences from a developing country that is struggling with many of these issues. Evaluating Environmental and Social Impact Assessment in Developing Countries provides further understanding of appropriate tools to evaluate environmental and social impacts of development initiatives especially in developing countries.
Demonstrates the development of an integrated holistic method that presents new research in the field
Offers a thorough analytical assessment of an EIA system in a developing country
Presents valuable insights into how developing countries are coping with the new phenomenon of public participation and involvement in environmental decision making and what methods and techniques have been successful
Includes a chapter on social impact assessment in developing countries with special focus on Bangladesh, providing valuable information applicable to developing countries
List of Tables
List of Figures
List of Maps
List of Photos
List of Abbreviations
List of Appendices
Preface
Author Biography
Chapter 1. Introduction
References
Chapter 2. Evaluating the Effectiveness of Environmental Impact Assessment System in Developing Countries: The Need for an Integrated Holistic Approach
2.1 Introduction
2.2 Status of EIA Systems in Developing Countries
2.3 Concepts of Effective EIA Systems
2.4 Development of a Conceptual Framework to Evaluate EIA System
2.5 The Proposed Framework
2.6 Key Areas and Criteria for Evaluating the EIA System
2.7 Evaluation Criteria
2.8 Evolution of the EIA System in Bangladesh
2.9 Status of the EIA System in Bangladesh
2.10 Conclusion
Appendix
References
Chapter 3. Institutional Framework of the Environmental Impact Assessment System
3.1 Introduction
3.2 Legal Arrangements for the EIA System
3.3 Administrative/Organizational Framework of EIA
3.4 EIA Process and Administrative Procedure
3.5 The Methodologies of Impact Identification and Assessment
3.6 Review of EIA Reports and Issuance of ECC
3.7 Penalties for Noncompliance of ECC
3.8 Strengths and Weaknesses of Institutional Arrangements of EIA in Bangladesh
3.9 Chapter Summary
References
Chapter 4. The Quality of Environmental Impact Statements
4.1 Introduction
4.2 Review Package for Assessing the Quality of EISs
4.3 Description of Review Criteria
4.4 Selection of EISs
4.5 Assessment Procedures
4.6 Overall Quality of EISs in Bangladesh
4.7 Quality of EISs by Area
4.8 Factors Influencing the Quality of EISs
4.9 Conclusion
Appendices
References
Chapter 5. Evaluating Social Impact Assessment
5.1 Introduction
5.2 Conceptualizing SIA: Origin, Evolution, and Definition
5.3 Institutionalizing SIA in Bangladesh
5.4 Performance of the Bangladesh SIA System
5.5 Discussion and Recommendations
5.6 Conclusion
Appendices
References
Chapter 6. Evaluating Community Participation in Environmental Impact Assessment
6.1 Introduction and Background
6.2 Conceptualizing Community Participation: Origin, Definition, and Evolution
6.3 Community Participation in Bangladesh
6.4 Community Participation in EIA and SIA: Two Case Studies
6.5 Lessons Learnt from Bangladesh Experience
6.6 Conclusion
References
Chapter 7. Implementation of Mitigation Measures: EIA Practice at Post-EIS Stage
7.1 Introduction
7.2 Case study I: Khulna-Jessore Drainage Rehabilitation Project
7.3 Case study II: Jamuna Multipurpose Bridge Project
7.4 Case study III: Meghnaghat Power Plant Project
7.5 EIA Practice at Post-EIS Stage: Overall Environmental Management Performance of the Three Projects
7.6 Chapter Summary
References
Chapter 8. Evaluating Environmental and Social Impact Assessment: Framework for Effective EIA System
8.1 Introduction
8.2 Institutional Arrangements for the EIA System in Bangladesh
8.3 The Quality of EISs
8.4 Consideration of Social Issues in Impact Assessment
8.5 Community Participation in EIA and SIA
8.6 EIA Practice at the Post-EIS Stage: Implementation of Mitigation Measures
8.7 Overall Status of EIA System in Bangladesh
8.8 Proposed Framework of an Effective EIA System
8.9 Conclusion to the Research Problem: an Effective EIA System in Bangladesh
8.10 Recommendations
8.11 Chapter Summary
References
Glossary of Terms
Index
No. of pages:

224
Language:

English
Copyright:

© Elsevier

2013
Published:

2nd May 2013
Imprint:

Elsevier
eBook

ISBN:

9780124080706
Hardcover

ISBN:

9780124081291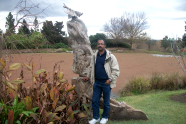 Dr Salim Momtaz is a Senior Lecturer at the University of Newcastle, Australia. He teaches in the area of Sustainable Resource Management. He received his BSc and MSc degrees in Geography from the University of Dhaka, Bangladesh. He did a PhD in Regional Planning and Development from the University of London under a Commonwealth Scholarship, working under the supervision of Professor Richard Munton. His academic career started at the University of Dhaka in 1986. Salim moved to Australia in 1994 as an independent migrant. From 1995 to 1998 Salim taught Geography and Environmental Studies at Central Queensland University. He joined the University of Newcastle in 1999 where he has been teaching since. He had a stint in the US teaching Environmental and Social Impact Assessment at Georgetown University, Washington D.C., as a Visiting Professor. He received Rotary International Ambassadorial Fellowship to teach and conduct research in Bangladesh. Salim's current research interests include development and environment, climate change adaptation, environmental governance, and social impact assessment. Salim led the team that conducted one of the first social impact assessment studies in Australia titled "Independent Social Impact Assessment: Proposed Castle Hope Dam and Awoonga Dam, Queensland". Salim published five books and many articles in international journals. He was a member of the Scientific Advisory Committee, Netherlands Government Research Organization, between 2007 and 2010. Salim currently lives in a coastal outer suburb of Sydney, Australia with his wife and two daughters.
Affiliations and Expertise
Centre for Sustainable Use of Coasts and Catchments, School of Environmental & Life Sciences, University of Newcastle, Australia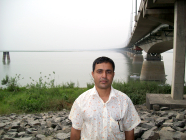 Dr. S.M. Zobaidul Kabir is currently working at the Centre for Environmental Management (CEM), CQUniversity, Australia, as a Postdoctoral Research Fellow in the area of environmental and social impact assessment. In addition to research, he teaches social and economic impact assessment at CQUniversity under Environmental Management program. Recently, he has obtained Doctor of Philosophy on Sustainable Resource Management from the University of Newcastle, Australia, under the prestigious Endeavour Postgraduate Award. Earlier, he obtained Master of Environmental Management and Master of Diplomacy from the Australian National University under AusAID scholarship.
Dr. Kabir has more than 7 years of research experience in the area of ex-post evaluation of environmental performance of development projects, environmental policy analysis, environmental and social impact assessment of development projects, and social appraisal of mine closure plan. He worked for the Government of Bangladesh as a civil servant and held various positions. He also worked for the United Nations Population Fund (UNFPA), Bangladesh, as a National Project Professional Personnel (NPPP).
He has more than 12 publications as scholarly journal articles and peer-reviewed conference proceedings. His research interests include impact assessment, greening business, community engagement, liveability assessment, environmental governance and sustainability assessment. He is a member of International Association of Impact Assessment (IAIA) and Environmental Institute of Australia and New Zealand.
Affiliations and Expertise
Postdoctoral Research Fellow, Centre for Environmental Management, Central Queensland University, Australia
"Authors Momtaz and Kabir present an original, integrated framework for evaluating environmental and social impact assessments and demonstrate the framework's use with empirical evidence from a full-length case study of Bangladesh…The book will be of interest to academics, researchers, practitioners, and students in environmental and social impact assessments, as well as those in environmental science and management, development studies, and political economy." --Reference & Research Book News, October 2013