Essential Clinical Anatomy of the Nervous System
1st Edition
eBook ISBN: 9780128020623
Paperback ISBN: 9780128020302
Published Date: 8th January 2015
---
Essential Clinical Anatomy of the Nervous System is designed to combine the salient points of anatomy with typical pathologies affecting each of the major pathways that are directly applicable in the clinical environment. In addition, this book highlights the relevant clinical examinations to perform when examining a patient's neurological system, to demonstrate pathology of a certain pathway or tract. Essential Clinical Anatomy of the Nervous System enables the reader to easily access the key features of the anatomy of the brain and main pathways which are relevant at the bedside or clinic. It also highlights the typical pathologies and reasoning behind clinical findings to enable the reader to aid deduction of not only what is wrong with the patient, but where in the nervous system that the pathology is.
Anatomy of the brain and neurological pathways dealt with as key facts and summary tables essential to clinical practice.
Succinct yet comprehensive format with quick and easy access facts in clearly laid out key regions, common throughout the different neurological pathways.
Includes key features and hints and tips on clinical examination and related pathologies, featuring diagnostic summaries of potential clinical presentations.
neurologists, clinical neuroscientists, neurophysiologists, neuroradiologists, psychiatrists, and neurosurgeons
Preface
Acknowledgments
Chapter 1: Introduction to the Nervous System

Abstract
1.1. Overview of the nervous system
1.2. Divisions of the nervous system
1.3. Brain
1.4. Spinal cord
1.5. Cranial nerves

Chapter 2: Essential Anatomy and Function of the Brain

Abstract
2.1. Introduction
2.2. Forebrain
2.3. Pathologies
2.4. Midbrain
2.5. Hindbrain

Chapter 3: Forebrain

Abstract
3.1. Introduction
3.2. Telencephalon
3.3. Clinical assessment
3.4. Pathologies
3.5. Diencephalon

Chapter 4: Midbrain (Mesencephalon)

Abstract
4.1. Revision point

Chapter 5: Hindbrain (Rhombencephalon)

Abstract
5.1. Revision point
5.2. Metencephalon
5.3. Clinical assessment
5.4. Pathologies
5.5. Clinical assessment
5.6. Pathologies

Chapter 6: Blood Supply of the Brain and Clinical Issues

Abstract
6.1. General introduction
6.2. Internal carotid artery
6.3. Vertebral artery
6.4. Posterior cerebral artery
6.5. Venous drainage of the brain
6.6. Clinical assessment
6.7. Pathologies
6.8. Other pathologies affecting the cerebral circulation

Chapter 7: Essential Anatomy and Function of the Spinal Cord

Abstract
7.1. Meninges
7.2. Clinical assessment
7.3. Pathologies
7.4. Spinal nerves
7.5. Spinal cord

Chapter 8: Spinal Tracts – Ascending/Sensory Pathways

Abstract
8.1. General introduction
8.2. Dorsal column/medial lemniscus
8.3. Spinocerebellar tract
8.4. Anterolateral system

Chapter 9: Spinal Tracts – Descending/Motor Pathways

Abstract
9.1. Pyramidal tracts
9.2. Clinical assessment
9.3. Pathologies
9.4. Pathologies
9.5. Clinical assessment
9.6. Pathologies
9.7. Extrapyramidal tracts
9.8. Clinical assessment
9.9. Clinical assessment
9.10. Clinical assessment
9.11. Pathologies

Chapter 10: Brainstem Tracts

Abstract
10.1. Corticopontine fibers
10.2. Clinical assessment
10.3. Nuclei of cranial nerves
10.4. Clinical assessment
10.5. Clinical assessment
10.6. Clinical assessment
10.7. Clinical assessment
10.8. Clinical assessment
10.9. Clinical assessment
10.10. Inferior olivary complex
10.11. Olivocerebellar fibers

Index
No. of pages:

222
Language:

English
Copyright:

© Academic Press

2015
Published:

8th January 2015
Imprint:

Academic Press
eBook

ISBN:

9780128020623
Paperback

ISBN:

9780128020302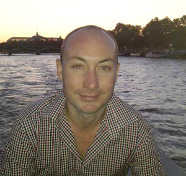 Paul Rea graduated in Medicine from the University of Glasgow and then went into clinical training in a wide range of hospital specialties. He was then appointed as an Associate Lecturer in Anatomy at the University of Glasgow teaching medical, dental and science students.
During his time as an Associate Lecturer in Anatomy, he was awarded a scholarship to undertake a part time MSc in craniofacial anatomy alongside his teaching duties. His research won the Scottish Royal Medico-Chirurgical Society of Glasgow prize. He returned to clinical practice in pathology receiving training in all areas of histopathology, including post-mortem analysis.
He then returned to the University of Glasgow and was appointed as a University Teacher and subsequently Senior University Teacher. He is also one of the Licensed Teachers of Anatomy, appointed by St. Andrew's House, Edinburgh. He teaches across the medical, dental and science programmes. He sits on many university committees and is a member of the Dental School Liaison Group. Paul has published in numerous journals and presented his work at many international conferences. He is also involved with public engagement with the Glasgow Science Centre as a Meet the Expert, and was key to the anatomical input to the international exhibition BodyWorks, and was a member of its Advisory Committee. He is also a STEM ambassador.
His research involves a successful strategic partnership with the Digital Design Studio, Glasgow School of Art. This has led to multi-million pound investment in creating world leading 3D digital datasets to be used in undergraduate and postgraduate teaching to enhance learning and assessment. This successful collaboration has resulted in the creation of the world's first taught MSc in Medical Visualisation and Human Anatomy combining anatomy and digital technologies with internationally recognised leading digital experts. Paul is the joint Programme Coordinator for this programme.
Affiliations and Expertise
Laboratory of Human Anatomy, College of Medical, Veterinary and Life Sciences, University of Glasgow, UK
Tax Exemption
We cannot process tax exempt orders online. If you wish to place a tax exempt order please
contact us
.