Epilepsy and Brain Tumors
1st Edition
Editors:
Herbert Newton
Marta Maschio
Hardcover ISBN: 9780124170438
eBook ISBN: 9780124171268
Published Date: 2nd March 2015
Secure Checkout
Personal information is secured with SSL technology.
Free Shipping
Free global shipping
No minimum order.
---
Patients with brain tumor-related epilepsy (BTRE) suffer from two serious pathologies simultaneously – a brain tumor and a secondary form of epilepsy. Although there has been remarkable progress in BTRE research in recent years, it remains an on-going challenge for clinicians and continues to stimulate much debate in the scientific community. This volume is the first to be completely dedicated to BTRE, and in doing so it explores issues faced by the health care team as well as some of the novel and promising directions that future research may take. Epilepsy and Brain Tumors is not only a complete reference on BTRE but also a practical guide based on clinical experiences, with a comprehensive collection of presentations from international experts who share some of the latest discoveries and their approaches to tackling a wide range of difficult and complex issues.
Includes coverage of epidemiology, pathology and treatment of both primary and metastatic brain tumors
Offers additional insight into supportive care, incidence in children, focal epileptogenesis, clinical evaluation, antiepileptic drugs, surgical treatment, cognitive rehabilitation, and more
Chapters authored and edited by leaders in the field around the globe – the broadest, most expert coverage available
Clinical neurologists, neuroscience researchers, clinically practicing neurosurgeons, neurologists, neuro-oncologists, epileptologists
Dedication
Foreword
Preface
Chapter 1: Brain Tumor-Related Epilepsy: Introduction and Overview

Abstract
Introduction
Epilepsy: Definition, Incidence, Social Context and Treatment Options

Chapter 2: Overview of Epidemiology, Pathology, and Treatment of Primary Brain Tumors

Abstract
Acknowledgments
Epidemiology of PBT
Pathology of Selected PBT
Surgical Therapy of PBT
Radiation Therapy of PBT
Chemotherapy of PBT
Molecular or "Targeted" Treatment

Chapter 3: Overview of Epidemiology, Pathology, and Treatment of Metastatic Brain Tumors

Abstract
Acknowledgments
Epidemiology of MBTs
Pathology of MBTs
Surgical Therapy of MBTs
Radiation Therapy of MBTs
Chemotherapy of MBTs

Chapter 4: Supportive Care of Brain Tumor Patients

Abstract
Introduction
Seizures and Anticonvulsant Therapy
Corticosteroids
Gastric Acid Inhibitors
Thromboembolic Complications and Anticoagulation
Dysphagia and Swallowing Disorders
Psychiatric Issues
Pain Control Issues
Palliative Care
Ethical Issues
Conclusion

Chapter 5: Brain-Tumor-Related Epilepsy in Children

Abstract
Acknowledgment
The Pediatric Perspective
Epilepsy-Associated Brain Tumors
Pathophysiology
Epidemiology
Presentation
General Principles of Management
History and Physical Exam
Diagnostic Evaluation
Medical Management
Surgical Management
Outcome
Future Directions

Chapter 6: Mechanisms of Focal Epileptogenesis

Abstract
Time Course and Specificity of Acquired Epileptogenesis

Chapter 7: Pathophysiology of Brain Tumor-Related Epilepsy

Abstract
Introduction
Epidemiology of BTRE
Pathophysiology of BTRE
Treatment of BTRE

Chapter 8: The Neurophysiology of Central Nervous System Tumors

Abstract
Introduction
EEG Modalities and Applications
EEG Background Changes
Epileptiform Activity
Meningiomas
Generation of Abnormal Cerebral Activity

Chapter 9: Surgical Treatment for Epilepsy

Abstract
Introduction
Evaluation and Selection of the Surgical Candidate
Resection Procedures
Nonresective Techniques
Disconnection Surgeries

Chapter 10: Clinical Evaluation of Epilepsy in the Brain-Tumor Patient

Abstract
Acknowledgments
Differential Diagnosis
Clinical History and Physical Examination
Neuroimaging Evaluation
Clinical and Electrophysiological Work-Up
Effects of Oncological Therapy on Brain Tumor-Related Epilepsy

Chapter 11: Antiepileptic Drugs: First Generation

Abstract
Carbamazepine
Ethosuximide
Phenobarbital
Phenytoin
Primidone
Valproate

Chapter 12: Antiepileptic Drugs: Second and Third Generation

Abstract
Introduction
Clobazam
Eslicarbazepine Acetate
Ezogabine/Retigabine
Felbamate
Gabapentin
Lacosamide
Lamotrigine
Levetiracetam
Oxcarbazepine
Perampanel
Pregabalin
Rufinamide
Tiagabine Hydrochloride
Topiramate
Vigabatrin
Zonisamide

Chapter 13: Antiepileptic Drugs and Brain Tumor Patients

Abstract
Introduction
Pathophysiology
Type of Seizure
Treatment of Seizures
Levetiracetam
Oxcarbazepine
Lacosamide
Pregabalin
Topiramate
Zonisamide
Lamotrigine
Conclusion

Chapter 14: Clinical Approach to Brain Tumor-Related Epilepsy

Abstract
Seizure Prophylaxis in Patients with BTRE
Is There a Best Practice for Seizure Treatment?
Clinical Approach to BTRE
Driving and BTRE

Chapter 15: Neuropsychology of BTRE

Abstract
Introduction
Overview of Neurocognitive Impairment in BT, Epilepsy, and BTRE
Neurocognitive Impairment in BTRE
Specific Cognitive Deficits in BT, Epilepsy, and BTRE
Overview of Neuropsychological Assessment Techniques for BT, Epilepsy, and BTRE
Psychological Issues in BT, Epilepsy, and BTRE
Sexual Disturbances in Patients with BT, Epilepsy and BTRE
QoL Assessment and Monitoring in BT, Epilepsy and BTRE
Conclusions

Chapter 16: Cognitive Rehabilitation in Patients with BTRE

Abstract
Introduction
Goals of Cognitive Rehabilitation
Treatment Modalities in BT
Treatment Modalities in Epilepsy
Treatment Modalities in BTRE
Pharmacological Approaches for Treatment of Cognitive Deficits
Caregivers Issues
Implications for Future Research in BTRE

Chapter 17: Social Cost of Brain Tumor-Related Epilepsy

Abstract
Introduction
Health Economic Reporting: Terminology and Aims
Health Economics: Funding Priorities
Epilepsy
Brain Tumor
Conclusion

Appendix: The Prospects of Brain Research within Horizon 2020: Responding Efficiently to Europe's Societal Needs European Parliament, Brussels May 30th, 2013
Index
No. of pages:

292
Language:

English
Copyright:

© Academic Press

2015
Published:

2nd March 2015
Imprint:

Academic Press
Hardcover

ISBN:

9780124170438
eBook

ISBN:

9780124171268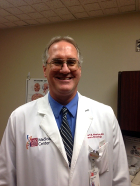 Dr. Newton is currently the Director of the Neuro-Oncology Center and CNS Oncology Program at the Florida Hospital Cancer Institute and Florida Hospital Orlando. He recently retired as a Professor of Neurology, Neurosurgery, and Oncology at the Wexner Medical Center at Ohio State University and the James Cancer Hospital, and was the holder of the Esther Dardinger Endowed Chair in Neuro-Oncology. He trained in Neuro-Oncology with Drs. Jerome Posner and William Shapiro at Memorial Sloan-Kettering Cancer Center in New York City, and since then had been in academic Neuro-Oncology for over 25 years – until his retirement. He has published more than 220 peer-reviewed articles and book chapters, and is the Chief Editor or Co-Editor of nine textbooks in the field of Neurology and Neuro-Oncology. In addition, he has been listed as a Best Doctor (Neurology) and Top Doctor for Cancer (Neuro-Oncology) for the past 18 years.
Affiliations and Expertise
Director, Neuro-Oncology Center; Medical Director, CNS Oncology Program, Advent Health Cancer Institute, Advent Health Medical Group Orlando, FL, United States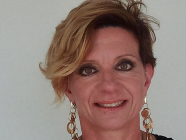 Dr. Marta Maschio is Neurologist, Epileptologist, and Director of The Center for Brain Tumor-related Epilepsy, Regina Elena National Cancer Institute in Rome, Italy. Since 2005, she has been Director of this unique center, one of the few in Europe dedicated entirely to patients with Brain tumor-related Epilepsy. Known for her ability to think outside the box, Dr. Maschio is constantly searching for innovative approaches to improving patient care for this complex pathology, where epileptologists are rarely part of the patient's primary care team. She is dedicated to changing that through educational initiatives, membership in the leading international organizations in the field of epilepsy, and by publishing her research in leading scientific journals.
In addition to her clinical work, Dr. Maschio is an active researcher and has published over 100 articles on BTRE and numerous book chapters. She also contributed to the development of BTRE Treatment Recommendations published in 2008, as member of the Italian Scientific Committee, designated by the Italian Association for Neuro-oncology. Since 2011, she has been Co-Director of the Neuro-oncological Section, International School of Neurological Science S. Servolo, Venice International University, and since 2012, is National Coordinator of the BTRE Study Group, Italian Society against Epilepsy.
In 2010, she created her Centers' web portal, the first in the world exclusively for BTRE patients, of which she is very proud.
On a personal note, she has also won several national poetry awards.
Affiliations and Expertise
Center for Tumor-related Epilepsy, UOSD Psychiatry, Health Direction, National Institute for Cancer "Regina Elena", Rome, Italy
"This is an outstanding current review of epilepsy related to brain tumors. The approach is inspiring as it addresses both medical and surgical audiences. Score: 85 - 3 Stars" --Doody's
"In the last two decades, neuroscience research has made a big leap forward. The emergence of sophisticated genetic and molecular tools, combined with imaging techniques of unprecedented spatial and temporal resolution, and their application to in vivo models of major brain diseases allowed spectacular progress in our understanding of the structure and function of the brain in health and disease.
Furthering our knowledge of the nervous system generates both opportunities and responsibilities for the neuroscience community: opportunities to shed more light on the pathogenic mechanisms of neurological and psychiatric diseases, and responsibilities to use this knowledge for new therapeutic strategies that will benefit patients and society at large. There is no way to escape from the fact that brain disorders are a major public health problem in Europe and the rest of the world. Data collected by the World Health Organisation in 2004 show that brain diseases are responsible for 35% of Europe's total disease burden. Currently, the major disorders of central nervous system affect one in three people in the developed world, and brain diseases are among the most prevalent and debilitating diseases. Because most of these disorders are chronic, the individual's quality of life and socio-economic prospect are dramatically impaired. In addition, an analysis of the health economic studies of brain diseases in Europe, published by EBC in 2011 led to an estimate of €798 billion for the total cost of brain disease in Europe in 2010. What is needed to face, what is becoming a societal emergency, is to strengthen research and develop a strong European platform for both basic and clinical brain research. Epilepsy is listed among the most costly brain diseases for the European society, accounting for a annual cost of 13.8 billion euros. Epilepsy caused by tumors needs a particular attention since it merges two major disabilitating diseases, thus representing a major clinical, economical, societal and ethical challenge. Addressing the large costs for the European society for this particular disease, requires intensified inter-disciplinar and multisectoral research and the creation of novel solutions. Volumes like Epilepsy and Brain Tumors will fill a gap in the scientific literature and give the much needed visibility to this challenging pathology." --Prof. Monica DiLuca, FENS President, University of Milan
Tax Exemption
We cannot process tax exempt orders online. If you wish to place a tax exempt order please
contact us
.
Elsevier.com visitor survey
We are always looking for ways to improve customer experience on Elsevier.com.
We would like to ask you for a moment of your time to fill in a short questionnaire, at the end of your visit.

If you decide to participate, a new browser tab will open so you can complete the survey after you have completed your visit to this website.

Thanks in advance for your time.
Accept
Decline