Epigenetic Regulation in the Nervous System
1st Edition
Basic Mechanisms and Clinical Impact
Editors:
J. David Sweatt
Michael J. Meaney
Eric Nestler
Schahram Akbarian
Hardcover ISBN: 9780123914941
eBook ISBN: 9780123944054
Published Date: 8th February 2013
Secure Checkout
Personal information is secured with SSL technology.
Free Shipping
Free global shipping
No minimum order.
---
Epigenetic Regulation in the Nervous System addresses current understanding of the roles of epigenetic processes at the molecular/cellular level, their impact on neural development and behavior, and the potential roles of these mechanisms in neurological and psychiatric disorders. This award-winning volume spans molecular epigenetics, development, cellular physiology and biochemistry, synaptic and neural plasticity, and behavioral models, and is unique in covering epigenetically based disorders of the central nervous system.
Behavioral epigenetics is the study of how environmental factors alter behavior, addressing the fundamental mechanisms that shape development and individual vulnerability/resilience to adverse behavioral outcomes. By understanding the molecular mechanisms involved in epigenetic modulation, researchers may be able to develop targeted therapies for those individuals in whom it malfunctions.
Edited by the most highly regarded leaders in the field, this book offers a comprehensive review of behavioral epigenetics and a balanced treatment of the strengths and weaknesses in experimentation in this area. Covering background material as well as topics of current interest, it serves both as a cutting-edge resource and a foundational reference. The book will benefit neuroscience researchers and graduate students with an interest in the links between gene regulation and behavior, as will clinicians dealing with disorders such as addiction, depression, and schizophrenia.
BMA Medical Book Awards 2014 - Highly Commended, Neurology, British Medical Association
BMA Medical Book Awards 2014 - First Prize, Neurology, British Medical Association
2013 PROSE Award winner for Best in Reference Works and Best Single Volume Reference in Science from the Association of American Publishers
Presents a unified view of epigenetic mechanisms from behavior to genes and everything in between
Discusses clinically relevant disorders in the context of epigenetics research, making the volume appealing to clinicians as well as basic scientists
Provides numerous practical examples for the new investigator to facilitate implementation of research in neuroepigenetics
Researchers and advanced students in molecular/cellular, developmental and behavioral neuroscience; clinical neuroscientists; research psychiatrists and psychologists
Preface
List of Contributors
Chapter 1. An Overview of the Molecular Basis of Epigenetics
Introduction
DNA Modifications
Histone Modifications
Non-Coding RNAs
Non-Genic DNA
Prion-Based Epigenetic Inheritance
Epigenome Organization and Higher Order Chromatin Structures
Roles for Epigenetic Mechanisms in the Nervous System
Epigenetic Mechanisms in Nervous System Development
Neurogenesis in the Adult CNS
Circadian Rhythms
Persisting Effects of Life Experience: Nurturing and Transgenerational Effects
Epigenetic Mechanisms and Cellular Information Storage
Human Cognition and Cognitive Disorders
Summary – Active Regulation of Epigenetic Marks in the Nervous System
References
Chapter 2. Histone Modifications in the Nervous System and Neuropsychiatric Disorders
Introduction
The Histone Code: Complex and Combinatorial
Other Epigenetic Mechanisms
Summary
The Histone Code in Learning, Memory and Synaptic Plasticity
The Histone Code in Neurological and Neuropsychiatric Disorders
Neurodevelopmental Disorders and Intellectual Disability
Mood Disorders
Summary
Acknowledgments
References
Chapter 3. Active DNA Demethylation and 5-Hydroxymethylcytosine
Introduction
Regulation of Neuronal Gene Expression by Active DNA Demethylation
Active DNA Demethylation Mediated by DNA Repair
TET Proteins and an Oxidative Demethylation Pathway
Functions of TET Proteins and 5hmC Beyond DNA Demethylation
Role of Active DNA Demethylation in Neurological Disorders?
Concluding Remarks
References
Chapter 4. The Epigenetics of Parental Effects
Overview
Parent–Offspring Interactions and the Mental Health of the Offspring
Evolutionary Biology of Parental Signaling
The Biology of Parent Influences
Molecular Transduction of Maternal Signals
The Epigenetics of Parental Effects
Developmental Regulation of Hippocampal GR Expression in Humans
Reversibility of DNA Methylation
Non-Genomic Transmission of Traits from Parent to Offspring
Conclusions
References
Chapter 5. Epigenetic Mechanisms in Learning and Memory
Introduction
Epigenetic Marks in the Nervous System and their Roles in Learning and Memory
How Does the Epigenetic Code Manifest as a Functional Change?
Epigenetically Based Disorders of Cognition and Novel Therapeutic Targets
Summary and Conclusions for Parts 1–3 of the Chapter
A Theoretical Framework for Epigenetic Mechanisms in Memory Formation and Storage
Summary and Conclusions – Cognitive Epigenetics
Acknowledgments
References
Chapter 6. Drug Addiction and Reward
Introduction
Drug Addiction and Gene Transcription
Drugs and Neuronal Activation
Epigenetics of Addiction
Future Directions
Acknowledgments
References
Chapter 7. The Mind and its Nucleosomes – Chromatin (dys)Regulation in Major Psychiatric Disease
Introductory Remarks
Epigenetics in Psychiatry – Why Bother?
Epigenetic Alterations in Schizophrenia and Autism
Epigenetic Alterations in Mood and Anxiety Disorders, Including PTSD
Synopsis and Outlook
Acknowledgments
References
Chapter 8. HDAC Inhibitors as Novel Therapeutics in Aging and Alzheimer's Disease
Aging, Alzheimer's Disease, and Cognitive Decline
Gene Expression Dysregulation Associated with Age-Dependent Memory Impairment
Histone Acetylation Marks Associated with Memory
HDAC Proteins and Cognition
Classes of HDAC Inhibitors
HDAC Inhibitor Specificities
HDAC Inhibitor Brain Pharmacokinetics
HDAC Inhibitors and Histone Acetylation in Neurons
HDAC Inhibitors and Gene Transcription in Neurons
HDAC Inhibitors and Memory Formation
Non-Histone Targets of HDAC Inhibitors
Future HDAC Inhibitor Drug Design
Acknowledgments
References
Chapter 9. miRNAs and Neurodevelopmental Disorders
Introduction
miRNA Biogenesis
miRNA Regulation of Cell Fates and Migration in the Developing Brain
miRNA Regulation of Neural Plasticity
Concluding Remarks
References
Chapter 10. Imprinting in the CNS and Neurodevelopmental Disorders
Imprinting and Neurodevelopmental Disorders
Genomic Imprinting
Mechanisms of Imprinting
Maternal and Paternal Genomes in Development
Neurodevelopmental Disorders of Imprinted Loci
Other Imprinted Genes and CNS Function
Conclusions
References
Chapter 11. Neuronal Genomic and Epigenetic Diversity
Introduction
Mobile Elements in Mammalian Genomes
Host Defense
Somatic Mobile Element Activity
Genome Diversity Among Neurons
Additional Genomic Diversity Can Follow from Retrotransposon Activity
Nature, Nurture and Neuronal Genomes
How Do We Study Epigenetic Interactions with Neuronal Mosaicism?
Concluding Remarks
Acknowledgments
References
Chapter 12. Adult Neurogenesis
Introduction
Epigenetic Control of NSCs: A Few Guiding Principles
Histone Modification
DNA Methylation
Regulatory Non-Coding RNAs and Chromatin Remodeling
Epigenetic Regulation of Adult Neurogenesis
NSC Self-Renewal and Maintenance of Quiescence
Proliferation of Transit-Amplifying Progenitors
Neuronal vs Glial Lineage Specification of Adult NSCs
Differentiation, Survival, and Maturation of Adult-Generated Neurons
Epigenetics, iPSCs, and Strategies for Neural Repair
Conclusions and Future Perspectives
References
Chapter 13. Transgenerational Inheritance in Mammals
Introduction
Transgenerational Effects: Epidemiological and Laboratory Studies
Epigenetic Modifications and the Inheritance of Specific Traits
Transfer of Epigenetic Variation across Generations
Germline Transmission of Paternal Effects
Experience-Dependent Transfer through Females
Dissociating Paternal and Maternal Influences on Subsequent Generations
Future Directions in the Study of Epigenetics and Inheritance
Acknowledgments
References
Chapter 14. Epigenetics: Defining the Frontiers of Genomic Function
Epigenetics and Transcription: Cause or Consequence?
Implications of Epigenetics for Health Sciences
Conclusions
References
Index
No. of pages:

374
Language:

English
Copyright:

© Academic Press

2013
Published:

8th February 2013
Imprint:

Academic Press
Hardcover

ISBN:

9780123914941
eBook

ISBN:

9780123944054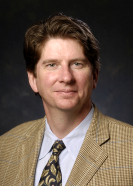 David Sweatt received a PhD in Pharmacology from Vanderbilt University for studies of intracellular signaling mechanisms. He then did a post-doctoral Fellowship at the Columbia University Center for Neurobiology and Behavior, working on memory mechanisms in the laboratory of Nobel laureate Eric Kandel. From 1989 to 2006 he was a member of the Neuroscience faculty at Baylor College of Medicine in Houston, Texas, rising through the ranks there to Professor and Director of the Neuroscience PhD program. In 2006 he moved to the University of Alabama at Birmingham where he served for ten years as the Evelyn F. McKnight endowed Chairman of the Department of Neurobiology at UAB Medical School, and the Director of the Evelyn F. McKnight Brain Institute at UAB. Dr. Sweatt's laboratory studies biochemical mechanisms of learning and memory, most recently focusing on the role of epigenetic mechanisms in memory formation. In addition, his research program also investigates mechanisms of learning and memory disorders, such as intellectual disabilities, Alzheimer's Disease, and aging-related memory dysfunction. He is currently the Allan D. Bass endowed Chairman of the Department of Pharmacology at Vanderbilt University Medical School, and has expanded his research program to include developing PharmacoEpigenetic approaches to enable new treatments for cognitive dysfunction. Dr. Sweatt has won numerous awards and honors, including an Ellison Medical Foundation Senior Scholar Award and election as a Fellow of the American Association for the Advancement of Science. In 2013 he won the Ipsen Foundation International Prize in Neural Plasticity, one of the most prestigious awards in his scientific field. In 2014 he was the recipient of the PROSE Award for the most outstanding reference volume published in 2013, for his book Epigenetic Mechanisms in the Nervous System. The book was also one of five finalists for the 2014 Dawkins Award for the most outstanding academic book published in 2013. In 2014, 2015, 2016, and 2017 Thomson-Reuters named him as a "Highly Cited Researcher" and as one of the "World's Most Influential Scientific Minds."
Affiliations and Expertise
McKnight Brain Institute, Department of Neurobiology, University of Alabama at Birmingham, Birmingham, Alabama, USA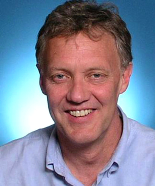 Michael J Meaney is a James McGill Professor of Medicine at Douglas Mental health University Institute of McGill University. He is the Director of the Maternal Adversity, Vulnerability and Neurodevelopment Project and of the Developmental Neuroendocrinology Laboratory of McGill University. Meaney was educated at Loyola College of Montreal and received his PhD from Concordia University (Montreal) with post-doctoral training at The Rockefeller University in New York. Meaney's primary research interest is that of the stable effects of early experience on gene expression and development. Meaney's research is multidisciplinary and includes studies of behaviour and physiology, to molecular biology and genetics. The primary objective of these studies is to define the processes that govern gene – environment interactions. He has authored over 270 journal articles and has been the recipient of a Scientist Award from the Canadian Institutes for Health Research (CIHR) and a Distinguished Scientist Award from the National Alliance for Research in Schizophrenia and Affective Disorders. He was awarded Lougheed Prize (Alberta Heritage foundation for Medical Research), The Klerman Award (Cornell University), The Patricia Barchas Award (Research in Socio-physiology), The Heinz Lehman Award (Canadian College of Neuropsychopharmacology) and is the Bank of Montreal Fellow for the Canadian Institutes for Advanced Research. He currently holds a CIHR Senior Scientist Award. Graduates from Meaney's lab hold faculty appointments across North America, Asia and Europe, including Columbia University, Queen's University, University of California at Berkley, University of British Columbia, University of Michigan, University of Pennsylvania, and the RIKEN Institute of Japan. Research in the Meaney lab is funded by grants from Canadian (CIHR, NSERC), American (NIMH, NICDH) and International (HFSP) agencies.
Affiliations and Expertise
Douglas Institute, McGill University, Montreal, Canada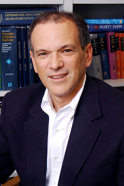 Dr. Nestler is the Nash Family Professor of Neuroscience at the Mount Sinai School of Medicine in New York, where he serves as Chair of the Department of Neuroscience and Director of the Friedman Brain Institute. He received his B.A., Ph.D., and M.D. degrees, and psychiatry residency training, from Yale University. He served on the Yale faculty from 1987-2000, where he was the Elizabeth Mears and House Jameson Professor of Psychiatry and Neurobiology, and Director of the Division of Molecular Psychiatry. He moved to Dallas in 2000 where he served as the Lou and Ellen McGinley Distinguished Professor and Chair of the Department of Psychiatry at The University of Texas Southwestern Medical Center until moving to New York in 2008. Dr. Nestler is a member of the Institute of Medicine and a Fellow of the American Academy of Arts and Sciences. The goal of Dr. Nestler's research is to better understand the molecular mechanisms of addiction and depression based on work in animal models, and to use this information to develop improved treatments of these disorders.
Affiliations and Expertise
Department of Neuroscience, Friedman Brain Institute, Mount Sinai School of Medicine, New York, New York, USA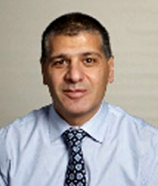 Schahram Akbarian studied medicine at the Freie Universitaet Berlin, Germany. He is a board certified psychiatrist and molecular neuroscientist who trained at the Massachusetts General Hospital in Boston, the Whitehead Institute for Biomedical Research in Cambridge and the University of California at Irvine. In 2002, he joined the University of Massachusetts Medical School in Worcester where he established a research program in psychiatric epigenetics and served as the Director of the Brudnick Neuropsychiatric Research Institute. Presently, he heads the Division of Psychiatric Epigenomics in the Departments of Psychiatry and Neuroscience at Mount Sinai School of Medicine. He is a former recipient of the Klerman award from the Brain & Behavior Research Foundation, the Judith Silver Memorial award of the National Alliance for the Mentally Ill, the Outstanding resident award of the National Institute of Mental Health, and the Eva King Killam Award for Outstanding Translational Research, American College of Neuropsychopharmacology.
Dr. Akbarian has been a principal investigator on National Institutes of Health-funded research projects since 2001and published close to 100 articles in scientific journals and book chapters. He is a member of professional societies such as the American College of Neuropsychopharmacology and presently serves on the Scientific Advisory Board of the Brain & Behavior Research Foundation and on Editorial Boards of various journals in the field
Affiliations and Expertise
Department of Psychiatry, Friedman Brain Institute, Mount Sinai School of Medicine, New York, New York, USA
2013 PROSE Awards - Winner, Single Volume Reference Works: Association of American Publishers, Epigenetic Regulation in the Nervous System: Basic Mechanisms and Clinical Impact
PROSE Award 2013, Reference Work, Single Volume /Science: Biomedicine and Neuroscience, American Association of Publishers

BMA Medical Book Awards 2014 - Highly Commended, Neurology, British Medical Association

BMA Medical Book Awards 2014 - First Prize, Neurology, British Medical Association

PROSE Award 2013, Best in Reference Works, American Association of Publishers

"The book is primarily intended for advanced undergraduates, graduate students, active researchers and physician-scientists newly interested in the emerging field….Sweatt is also responsible for the book's extensive illustrations, which are copies of his paintings depicting the role of epigenetic processes in the brain, and relate to work under way in his lab."--UAB News online, February 25, 2013


"Sweatt, Meaney, Nestler, and Akbarian present the first foundational work to address molecular, cellular, behavioral, and clinical roles for epigenetic mechanisms in the nervous system…This unique book is targeted for physicians and scientists, as well as researchers and students."--Reference & Research Book News, October 2013

Tax Exemption
We cannot process tax exempt orders online. If you wish to place a tax exempt order please
contact us
.
Elsevier.com visitor survey
We are always looking for ways to improve customer experience on Elsevier.com.
We would like to ask you for a moment of your time to fill in a short questionnaire, at the end of your visit.

If you decide to participate, a new browser tab will open so you can complete the survey after you have completed your visit to this website.

Thanks in advance for your time.
Accept
Decline