Environmental Factors in Neurodevelopmental and Neurodegenerative Disorders
1st Edition
Editors:
Michael Aschner
Lucio Costa
Hardcover ISBN: 9780128002285
eBook ISBN: 9780128004074
Published Date: 15th July 2015
Secure Checkout
Personal information is secured with SSL technology.
Free Shipping
Free global shipping
No minimum order.
---
Environmental Factors in Neurodevelopmental and Neurodegenerative Disorders presents a state-of-the-art review of the effects of environmental contaminants on the development and degeneration of the human nervous system, brought together by world-leading experts in the field.
Part One describes the adverse effects that the environment can have on neurological development, and how these effects may exhibit. Specific contaminants and their possible consequences of exposure are addressed (lead, methylmercury, alcohol), as well as specific disorders and the environmental factors associated with them, such as the effect of diet on attention deficit and hyperactivity disorders. Part Two tackles neurodegenerative disorders, specifically addressing their potential neurotoxic origins, and discussing the increasing interest in the effects that early exposure may have in later life.
Environmental Factors in Neurodevelopmental and Neurodegenerative Disorders is an invaluable reference for those professionals working in the fields of toxicology, environmental health and neuroscience.
Provides, for the first time, the cutting-edge theory of environmental impacts on both neurodegenerative and neurodevelopmental disorders
Written by an international selection of the world's foremost experts in the field of neurotoxicology
Full-colour throughout, providing accurate and illustrative examples of neurotoxic effects in action
An invaluable reference for those professionals working in the fields of toxicology, environmental health, and neuroscience
Professional toxicologists, environmental health scientists, neuroscientists, professors, postgraduate students and legislative professionals who work with neurotoxicology
Preface
Foreword
SECTION I. Neurodevelopmental Disorders

Chapter 1. Overview of the Role of Environmental Factors in Neurodevelopmental Disorders

Introduction
Evidence Implicating Environmental Factors
Environmental Factors Associated with Increased Risk for Neurodevelopmental Disorders
Mechanisms by Which Environmental Factors Influence Risk of Neurodevelopmental Disorders
Conclusions

Chapter 2. Genetic Factors in Environmentally Induced Disease

Introduction
Parkinson's Disease
Amyotrophic Lateral Sclerosis
Alzheimer's Disease
Conclusions and Future Directions

Chapter 3. Fetal Alcohol Spectrum Disorders: Effects and Mechanisms of Ethanol on the Developing Brain

Introduction
Fetal Alcohol Spectrum Disorders (FASD)
FASD Prevalence
Neurobehavioral Deficits in FASD
FASD and Brain Structures
Animal Models for FASD
Mechanisms Involved in FASD
Experimental Treatments for FASD

Chapter 4. Prenatal Infection: Setting the Course of Brain Aging and Alzheimer's Disease?

Introduction
What Characterizes Alzheimer's Disease?
Toward a Novel Animal Model of Sporadic Alzheimer's Disease
Chronic Neuroinflammation—Impact on Basic Cellular Functions
From Axonal Varicosities to Axonal Degeneration
Conclusions

Chapter 5. Neurobehavioral Effects of Air Pollution in Children

Introduction
Evidence from Epidemiological Research
Evidence from Animal Research
Biological Pathways
Evaluation of the Evidence and Future Research Directions
Conclusions

Chapter 6. The Role of Methylmercury Exposure in Neurodevelopmental and Neurodegenerative Disorders

Introduction
Fetal Minamata Disease and Associated Disorders
Environmental Epidemiology Studies of Low-Level MeHg Exposure: Improving Measurements and Methods
The Delicate Balance Between the Risks and Benefits of Maternal Fish Consumption for Childhood Outcomes
Insights on Neurobehavioral Effects of MeHg From Animal Model Studies
Cross-Species Comparisons of MeHg Neurodevelopmental Effects
Mechanisms Underlying MeHg-Mediated Neurotoxicity
Effects on Mitochondria, Including Reduced Cellular Energetics, Altered Ca2+ Homeostasis, and Production of Reactive Oxygen Species
Effects of MeHg on Microtubules as a Mechanism Underlying Developmental Neuropathology
Effects of MeHg on Astrocytes and Microglia
Mechanisms of MeHg at Low Doses: Effects on Neuronal Signaling
Delayed Neurotoxicity, Neurodegenerative Disease, and Intergenerational Effects
The Societal and Human Costs of MeHg Exposure

Chapter 7. Developmental Exposure to Lead: Overview and Integration of Neurobehavioral Consequences and Mediation

Introduction and Focus
History of Lead as an Environmental and Occupational Contaminant
The Persistent Question of whether Elevated Lead Exposure Reduces IQ
What Does an IQ Reduction Mean Behaviorally: Changes in Learning
Do Attention Deficits and/or Hearing Loss Serve as Behavioral Mechanisms of Lead-Induced Learning and IQ Deficits?
Persistence of Developmental Lead Neurotoxicity
En Route to More Relevant Evaluations of Lead Exposure and Public Health Protection
An Integrated Summary and Hypothesized Relationships of the Consequences of Developmental Lead Exposure

Chapter 8. Thyroid-Disrupting Chemicals as Developmental Neurotoxicants

Introduction
Regulation of TH Action
Representative TDCs and Mechanisms of Disruption
Disruption of TH Action in the Developing Brain
TH and Development of the Auditory System
Concluding Remarks

Chapter 9. Environmental Factors in Neurodevelopmental Disorders: Summary and Perspectives

SECTION II. Neurodegenerative Disorders

Chapter 10. Overview of Neurodegenerative Disorders and Susceptibility Factors in Neurodegenerative Processes

Classification
Mechanistic Clues
Complex Disorders
Lifestyle Modifiers of Neurodegenerative Disease Risk
Gene–Environment Interactions
Epigenetics
Conclusions

Chapter 11. Environmental Neurotoxins Linked to a Prototypical Neurodegenerative Disease

Introduction
ALS-PDC: A Declining or Disappearing Environmental Disease
ALS-PDC: Links to Cycad Exposure
ALS-PDC: Links to Cycasin
ALS-PDC: Links to L-BMAA
ALS-PDC and Phytosterols
Biomedical Relevance beyond the Western Pacific Region
Summarizing the Evidence: ALS-PDC and Cycad Toxins

Chapter 12. Environmental Exposures and Risks for Parkinson's Disease

Introduction
Environmental Exposures
Discussion and Recommendations

Chapter 13. Parkinson's Disease: Mechanisms, Models, and Biological Plausibility

Description of Parkinson's Disease
Genetic Etiology of PD
Environmental Contributors to PD
Classes of Environmental Toxicants Associated with PD
Animal Models Relevant to PD
Alternative Models
Emerging Frontiers and Future Directions

Chapter 14. Genetic Models of Parkinson's Disease: Behavior, Signaling, and Pathological Features

Introduction
Desirable Characteristics of an Animal Model for PD
Methods to Generate Genetic Models of Disease
Genetic Mouse Models for PD
Autosomal Recessive Mutations
Conclusions

Chapter 15. Alzheimer's Disease and the Search for Environmental Risk Factors

Introduction
History and Biological Context
Clinical and Study Design Considerations
Early Disease Recognition and Biomarkers Influence Study Design
Considering Risk Factors
Examples of Environmental Risk Factors
Conclusions

Chapter 16. Environmental Factors and Amyotrophic Lateral Sclerosis: What Do We Know?

Introduction
Epidemiology and Challenges to the Study of Amyotrophic Lateral Sclerosis
Environmental Risk Factors for Amyotrophic Lateral Sclerosis
Antioxidants and Amyotrophic Lateral Sclerosis
Future Research Considerations

Chapter 17. Gene–Environment Interactions in Huntington's Disease

Huntington's Disease: Onset, Genetics, Protein, and Models
Natural History of Huntington's Disease and Related Disorders
Animal Models of Huntington's Disease and the Study of Environmental Factors
Biological Functions of the Huntingtin Protein
Environmental Influences in Huntington's Disease: Lifestyle Effects
Environmental Influences in Huntington's Disease: Metals
Conclusions

Chapter 18. Neuroinflammation in Neurological Dysfunction and Degeneration

Inflammation and Neurodegeneration: Clues from Epidemiological Studies
Direct and Indirect Induction of Chronic Neuroinflammation
Neuroinflammation and Neurological Dysfunction: Modulating Behavior
Neuroinflammation in Neurodegeneration: Recapitulating Progressive Neuronal Death
Therapeutic Implications: Breaking the Cycle
Conclusions

Chapter 19. Late Neurological Effects of Early Environmental Exposures

Methodological Challenges
Early-Life Exposure and Later Cognitive Status
Early-Life Exposure and Later Psychiatric Status
Early-Life Exposures and Neuroimaging in Adolescence and Adulthood
Epigenetic Processes as a Mechanism of Developmental Programming
Early-Life Lead Exposure and AD
Epigenetic Markers as Biomarkers of Environmental Exposures
Conclusion

Chapter 20. Environmental Factors in Neurodegenerative Disorders: Summary and Perspectives

Index
No. of pages:

450
Language:

English
Copyright:

© Academic Press

2015
Published:

15th July 2015
Imprint:

Academic Press
Hardcover

ISBN:

9780128002285
eBook

ISBN:

9780128004074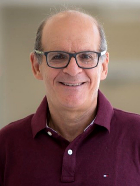 Dr. Aschner serves as the Harold and Muriel Block Chair in Molecular Pharmacology at Albert Einstein College of Medicine. He served on numerous toxicology panels (Institute of Medicine, US Environmental Protection Agency, Center for Disease Control), and is a member of the Neurotoxicology and Alcohol study section (NIH). Research in our lab focuses on the following topics: (1) Modulation of C. elegans genes (aat, skn-1, daf-16) that are homologous to mammalian regulators of MeHg uptake and cellular resistance will modify dopaminergic neurodegeneration in response to MeHg exposure. (2) Under conditions of MeHg-induced oxidative stress, Nrf2 (a master regulator of antioxidant responses) coordinates the upregulation of cytoprotective genes that combat MeHg-induced oxidative injury, and that genetic and biochemical changes that negatively impact upon Nrf2 function increase MeHg's neurotoxicity. (3) PARK2, a strong PD genetic risk factor, alters neuronal vulnerability to modifiers of cellular Mn status, particularly at the level of mitochondrial dysfunction and oxidative stress. Our studies are designed to (1) shed novel mechanistic insight into metal-induced neurodegeneration; (2) identify targets for genetic or pharmacologic modulation of neurodegenerative disorders; (3) increase knowledge of the pathway involved in oxidative stress; (4) develop improved research models for human disease using knowledge of environmental sciences.
Affiliations and Expertise
Yeshiva University, Bronx, NY, USA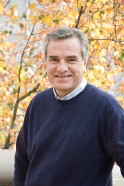 Dr. Lucio G. Costa is Professor of Toxicology at the University of Washington in Seattle, and of Pharmacology/Toxicology at the University of Parma Medical School. He received a doctorate in Pharmacology from the University of Milano in 1977, and was a postdoctoral fellow at the University of Texas at Houston. He is a member of several national and international professional organizations, a Fellow of the Academy of Toxicological Sciences, and a European Certified Toxicologist. He received various award for his scientific accomplishments, including the Achievement Award from the Society of Toxicology. He serves in various editorial capacities for several toxicology journals, and is an active manuscript and grant reviewer. Dr. Costa has been the member of dozens of panels and committees at the national and international level dealing with toxicology and risk assessment issues. He has chaired and/or organized symposia at scientific meetings in the United States and internationally. He has been teaching classes in the area of toxicology, neurotoxicology and pharmacology to graduate and medical students for 30 years. He keeps an active research program in the area of neurotoxicology.
Affiliations and Expertise
University of Washington, Seattle, WA, USA
Tax Exemption
We cannot process tax exempt orders online. If you wish to place a tax exempt order please
contact us
.
Elsevier.com visitor survey
We are always looking for ways to improve customer experience on Elsevier.com.
We would like to ask you for a moment of your time to fill in a short questionnaire, at the end of your visit.

If you decide to participate, a new browser tab will open so you can complete the survey after you have completed your visit to this website.

Thanks in advance for your time.
Accept
Decline