Environmental Contaminants
1st Edition
Assessment and Control
Hardcover ISBN: 9780127100579
eBook ISBN: 9780080470351
Published Date: 23rd July 2004
---
Environmental Contaminants serves as a tool for environmental professionals to produce technically sound and reproducible scientific evidence. It identifies ways to clean up environmental problems in air, water, soil, sediment and living systems. Ethical issues, environmental management, and professionalism, and environmental economic problems are illustrated to assist the reader in understanding and applying quantitative analysis of environmental problems.
Real life solutions for practicing environmental professionals.
Example problems, sidebars, and case studies to illustrate ethical issues, environmental economic problems, and environmental management.
Explanation of scientific principles and concepts needed for risk assessment, waste management, contaminant transport, environmental hydrogeology, and environmental engineering & chemistry.
A fully supportive glossary, appendices and tables throughout the text contain physical, chemical and biological resources necessary for all environmental practitioners.
Environmental Professionals, Risk Assessment Engineers, Chemical Engineers, Environmental Toxicology Engineers, Soils Scientists, Ecologist, Geoscientists, Hydrologists
Preface Prologue: The Challenge Acknowledgments Author's Note on Discussion Boxes, Equations, and Concentration Units
Part I: An Environmental Policy Primer
Scientific and Engineering Perspectives of Environmental Contaminants a. The Evolution and Progress of Environmental Science and Engineering b. What is a Contaminant? c. Understanding Policy by Understanding Science d. Connections and Interrelationships of Environmental Science e. Environmental Assessment and Intervention f. Introduction to Environmental Policy g. Urban Air Pollution h. Acid Deposition i. Protection the Ozone Layer j. Water Quality Legislation k. Solid and Hazardous Wastes Laws l. Environmental Product and Consumer Protection Laws
Part II: Fundamentals of Environmental Science and Engineering Introduction to Part II
Fundamentals of Environmental Physics a. Principles and Concepts of Energy and Matter Important to the Environment b. Mass and Work c. Environmental Mechanics

Applied Contaminant Physics: Fluid Properties a. Physical Properties of Environmental Fluids b. Velocity c. Discharge and Flow d. Pressure e. Acceleration f. Displacement, Velocity, and Acceleration g. Density h. Specific Gravity

Environmental Equilibrium, Partitioning, and Balances a. Fundamentals of Environmental Equilibria b. Solubility as Physical and Chemical Phenomenon c. Intramolecular Bonds, Intermolecular Forces, and Molecular Dipole Moments d. Fluid S
No. of pages:

832
Language:

English
Copyright:

© Academic Press

2004
Published:

23rd July 2004
Imprint:

Academic Press
eBook

ISBN:

9780080470351
Hardcover

ISBN:

9780127100579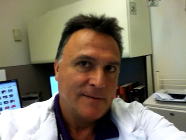 Dr. Daniel A. Vallero is an internationally recognized expert in environmental science and engineering. His four decades of research, teaching and professional experience in hazardous waste engineering and management have addressed a wide range of human health risk and ecological issues, from global climate change to the release of hazardous wastes. His research has advanced the state-of-the-science of air and water pollution measurement, models of potential exposures to chemicals in consumer products, and environmental impact assessments. He established the Engineering Ethics program and is a key collaborator in the Responsible Conduct of Research Program at Duke University. These programs introduce students, from first-year through PhD, to the complex relationships between science, technology and societal demands on the engineer. The lessons learned from the cases in this book are a fundamental part of Duke's preparation of its future engineers to address the ethical dilemmas likely to be encountered during the careers of the next generation engineers. Dr. Vallero received a bachelor's degree from Southern Illinois University, a Master of Science in City & Regional Planning from SIU, a Masters in Civil & Environmental Engineering (Environmental Health Sciences) from the University of Kansas, and a PhD in Civil & Environmental Engineering from Duke.
Affiliations and Expertise
Pratt School of Engineering, Duke University, Durham, NC, USA
Environmental professionals will find this book valuable for understanding policy and for generating technically sound and reproducible science. The text gives real-life solutions to problems and provides case studies to illustrate ethical dilemas. A comprehensive glossary, appendices, and tables provide additional information. - Environmental Science and Technology, Nov. 2004 "The book has a plethora of basic information on waste treatment...there is a good discussion of both incineration and biological waste treatment." - Journal of Hazardous Materials, March 2005