Energy Efficiency
1st Edition
Towards the End of Demand Growth
Authors:
Fereidoon Sioshansi
Hardcover ISBN: 9780123978790
eBook ISBN: 9780123978875
Published Date: 26th February 2013
---
Energy Efficiency: Towards the End of Demand Growth is a detailed guide to new energy efficiency technologies and policy frameworks affecting the profitability of efficiency projects. The contributions drawn together by F.P. Sioshansi feature insights from recognized thought leaders, detailed examinations of evolving technologies, and practical case studies yielding best practices for project planners, implementers and financiers. This volume challenges the "more is better" paradigm in energy production, examining efficiency technologies and measurement across the supply chain.
Comparative financial analysis of efficiency vs. increased generation
Case studies from four continents highlight the examples of successful technologies and projects
Explains how existing and developing regulatory frameworks impact cost and implementation
Primary: Systems, Power and Electrical Engineers, regulators and business professionals working at electric utilities, and on power systems.
Secondary: Policy makers; economists; investors; graduate students & post-grad researchers studying energy production.
About the Authors
Foreword. Is Zero Energy Growth in Our Future?
Preface
Introduction
1 Electricity Demand Growth
2 Theme of the Book
3 Organization of the Book and Chapter Summaries
Part I: End of Demand Growth is within Reach
Chapter 1. Will Energy Efficiency make a Difference?
1 Introduction
2 Mind the Gap, the Energy Efficiency Gap
3 What Scope for Energy Efficiency?
4 What Energy Future?
5 Conclusions
Chapter 2. Utility Energy Efficiency Programs: Lessons from the Past, Opportunities for the Future
1 Introduction
2 A Brief History of U.S. Utility Energy Efficiency Efforts
3 Why Do Utilities Invest in Energy Efficiency?
4 Recent Efforts in Leading States
5 Key Lessons Learned
6 Long-Term Efficiency Opportunities
7 Issues to Address
8 Program Strategies for the Future
9 Moving Forward
10 Conclusions
References
Chapter 3. A Global Perspective on the Long-term Impact of Increased Energy Efficiency
1 Introduction
2 Literature Review
3 Data and Methodology
4 Empirical Results
5 Conclusions
Annex
References
Chapter 4. Carpe Diem – Why Retail Electricity Pricing must Change Now
1 Introduction
2 Breaking the Addiction to Electricity
3 Self-Generation Becomes the Norm
4 Industry Implications
5 Possible Responses
6 Conclusions
References
Chapter 5. Is There an Energy Efficiency Gap?
1 Introduction
2 Background Facts on Energy Demand
3 Evidence on Returns to Energy Efficiency Investments
4 Investment Inefficiencies that Could Cause an Energy Efficiency Gap
5 Policy Implications
6 Conclusions
Appendix A Model of Investment in Energy Efficiency
References
Further
No. of pages:

688
Language:

English
Copyright:

© Academic Press

2013
Published:

26th February 2013
Imprint:

Academic Press
eBook

ISBN:

9780123978875
Hardcover

ISBN:

9780123978790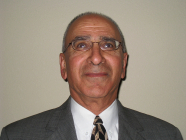 Dr. Fereidoon Sioshansi is President of Menlo Energy Economics, a consulting firm based in San Francisco with over 35 years of experience in the electric power sectore working in analysis of energy markets, specializing in the policy, regulatory, technical and environmental aspects of the electric power sector in the US and internationally. His research and professional interests are concentrated in demand and price forecasting, electricity market design, competitive pricing & bidding, integrated resource planning, energy conservation and energy efficiency, economics of global climate change, sustainability, energy security, renewable energy technologies, and comparative performance of competitive electricity markets. Dr. Sioshansi advises major utility clients and government policy makers domestically and internationally on electricity market reform, restructuring and privatization of the electric power sector. He has published numerous reports, books, book chapters and papers in peer-reviewed journals on a wide range of subjects. His professional background includes working at Southern California Edison Co. (SCE), Electric Power Research Institute (EPRI), NERA, and Global Energy Decisions. He is the editor and publisher of EEnergy Informer, a monthly newsletter with international circulation. He is on the Editorial Advisory Board of The Electricity Journal where he is regularly featured in the "Electricity Currents" section. Dr. Sioshansi also serves on the editorial board of Utilities Policy and is a frequent contributor to Energy Policy. Since 2006, He has edited nine books on related topics with Elsevier.
Affiliations and Expertise
President, Menlo Energy Economics, San Francisco, CA, USA
"I can recommend this book as a useful reference for the state-of-the-art analysis of energy efficiency at the beginning of the second decade of the XXI century. Dr. Sioshansi and the other authors were able to encompass most thematic areas related to energy efficiency and show their complex interplay."--Energy Technology, 2014, 2
"Another timely book from prolific energy author and editor Fereidoon Sioshansi, this time exploring the global surge of electricity market reform…this title will interest many disparate groups, from students to investors, regulators, power utilities, renewables developers and policy makers."--Real Power, Autumn 2013
"…'Energy Efficiency' explores the alternative path to continually increasing energy supply – an end to demand growth. The book looks at the alternative technologies that will help drive energy efficiency and discusses the policies that must be put in place to influence demand growth and to help select and deploy the most suitable solutions."--Real Power, Summer 2013
"Specialists in the technology, economics, and politics of energy describe why and how people can influence the future of electricity demand growth globally, based on what is feasible and often cost effective."--Reference & Research Book News, October 2013