Endoscopic Diagnosis and Treatment in Urethral Pathology
1st Edition
Handbook of Endourology
Editors:
Petrisor Aurelian Geavlete
Hardcover ISBN: 9780128024065
eBook ISBN: 9780128024553
Published Date: 19th October 2015
---
Handbook of Endourology contains five focused, review-oriented volumes that are ideal for students and clinicians looking for a comprehensive review rather than a whole course. Each volume is easily accessible through eBook format.
Topics covered review both the endourological diagnosis and treatment of prostate, urethral, urinary bladder, upper urinary tract, and renal pathology. All chapters describe the most recent techniques, review the latest results, and analyze the most modern technologies.
In the past ten years, the field of endourology has expanded beyond the urinary tract to include all urologic minimally invasive surgical procedures. Recent advancements in robotic and laparoscopic bladder surgery make this one of the fastest moving fields in medicine.
As current textbooks are too time-consuming for busy urologists or trainees who also need to learn other areas of urology, this collection provides quick references and over 4000 images that are appropriate for fellows as well as those teaching in the field.
Offers review content for urologists in training and "refresher" content for experts in endourology
Explores new surgical techniques and technology through review-level content and extensive images of pathologies
Includes over 500 images per volume; images taken from more than 4000 endourologic procedures performed annually at the editor's hospital
Fellows, residents, and practicing clinicians in urology, surgery, and internal medicine
Contributors
Preface
Acknowledgments
Chapter 1: Anatomy of the Urethra

Abstract
1.1. Male urethra
1.2. Female urethra

Chapter 2: Optical Internal Urethrotomy in Males

Abstract
2.1. History
2.2. Generalities
2.3. Indications
2.4. Instruments
2.5. Techniques
2.6. Endoscopic urethroplasty
2.7. Complications
2.8. Posturethrotomy management of patients with urethral stricture
2.9. Results

Chapter 3: Urethral Stents

Abstract
3.1. History
3.2. Generalities
3.3. Urethral stent classification
3.4. Indications
3.5. Technique
3.6. Complications
3.7. Results

Chapter 4: Urethral Dilations in Males

Abstract
4.1. Generalities
4.2. Instruments
4.3. Indications
4.4. Dilation techniques
4.5. Complications
4.6. Results

Chapter 5: Endoscopic Treatment of Urethral Strictures in Women

Abstract
5.1. Generalities
5.2. Indications
5.3. Techniques
5.4. Complications
5.5. Results

Chapter 6: Treatment of Urethral Lithiasis and Foreign Bodies

Abstract
6.1. Urethral lithiasis in males
6.2. Urethral lithiasis in women
6.3. Urethral foreign bodies

Chapter 7: Endoscopic Treatment of Urethral Tumors

Abstract
7.1. Benign urethral tumors
7.2. Malignant urethral tumors

Chapter 8: Endoscopic Management of Urethral Trauma

Abstract
8.1. Generalities
8.2. Indications
8.3. Endoscopic realignment technique
8.4. Postoperative evaluation
8.5. Complications
8.6. Results

Chapter 9: Difficult Urethro-Vesical Catheterization

Abstract
9.1. Generalities
9.2. Urethro-vesical catheterization technique
9.3. Maneuvers for difficult urethro-vesical catheterization
9.4. Complications

Chapter 10: Endoscopic Treatment of Urinary Incontinence

Abstract
10.1. Generalities
10.2. History
10.3. Indications
10.4. Classification of injectable agents
10.5. Transurethral injection technique
10.6. Complications
10.7. Results
10.8. The adjustable continence therapy (ACT) system

Chapter 11: Endoscopic Management of Urethral Abnormalities

Abstract
11.1. Classification of urethral abnormalities
11.2. Urethral valves
11.3. Urethral diverticulum

Chapter 12: Verumontanum

Abstract
12.1. Generalities
12.2. Verumontanum classification
12.3. Verumontanum pathology
12.4. Diagnostic maneuvers through the verumontanum

Index
No. of pages:

236
Language:

English
Copyright:

© Academic Press

2016
Published:

19th October 2015
Imprint:

Academic Press
Hardcover

ISBN:

9780128024065
eBook

ISBN:

9780128024553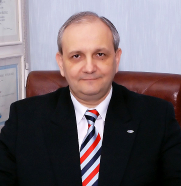 Petrisor Aurelian Geavlete
Academician (Corresponding Member) - Romanian Academy of Medical Sciences
Professor of Urology, MD, PhD ( "magna cum laude"), first degree Romanian specialist in Urology, Chief of Clinical Department, "Saint John" Emergency Clinical Hospital, Bucharest, Romania, Vice-President of the Romanian Association of Urology. Member/Board member in 15 International Urological Societies: Full Member - European Association of Urology; EAU Officer (Clinical Research Office 2002-2004); Board member - EAU Video Committee (2005-2013), Board member - European Society of Imaging in Urology (ESUI); Full Member - Société Internationale d'Urologie - Romanian representative (Deputy Delegate); Correspondent Membership - American Association of Urology; International Member - British Association of Urological Surgeons; Membre étranger - Association Française d'Urologie; Full Member - Endourological Society; Associate Member - EAU Section of Urolithiasis (EULIS); Board Member - Société Internationale d"Urologie.
Member in the Board of Doctorate School (PhD leadership former) - "Carol Davila" University of Medicine, Bucharest.
Author or co-author in over 1,100 papers published in journals, national and international congresses or meetings, abstract books of the most important urological publications and congresses in the world.
Over presented 250 videos (first author or co-author) and published 21 books (author, co-author or Editor).
Faculty in over 200 meetings during International Congresses.
Reviewer for the most international publications and urological meetins.
35 national and international distinctions.
Granted with "Health High Order" ("Commander" grade) offered by Romanian President in 2004.
Affiliations and Expertise
Department of Urology, Faculty of Medicine, University of Medicine and Pharmacy "Carol Davila" Bucharest, Bucharest, Romania
"...provided the reader with many tips and tricks, either in usual practice or in the event of complications…very practical and well-illustrated. Urologists will find relevant information…" --European Urology Today
Tax Exemption
We cannot process tax exempt orders online. If you wish to place a tax exempt order please
contact us
.