Encyclopedia of Toxicology
3rd Edition
Editor-in-Chiefs:
Philip Wexler
Hardcover ISBN: 9780123864543
Published Date: 24th March 2014
---
The third edition of the Encyclopedia of Toxicology presents entries devoted to key concepts and specific chemicals, and is updated to reflect current advances in the field. It contains new information on nanotoxicology, epigenetics, persistent organic pollutants, computational toxicology and bioinformatics, controversial chemicals, and much more. Along with the traditional scientific entries, new articles focus on worldwide initiatives, the potential health and environmental effects of new technologies, and the societal implications of global legal and regulatory issues.
With thoroughly updated articles, references, and resources for recommended reading, the third edition has been expanded in length, breadth, and depth, and continues to provide an extensive overview of the many facets of toxicology.
Provides easy access to content on chemicals and all core areas of toxicology
Thoroughly updated with the latest advances in toxicology, including epigenetics, nanotoxicology, computational toxicology, and translational toxicology
New topics include implications of global legal and regulatory issues, persistent organic pollutants, REACH, SAICM, e-waste, and many more
Toxicologists, pharmacologists, professors and students of pharmacology and toxicology, drug companies, toxicology testing labs, libraries, poison control centers, physicians, pharmacists and other health care professionals, legal and regulatory professionals (EPA, government), and chemists
Foreword
Preface
Preface to the Second Edition
Preface to the First Edition
Editor-in-Chief
Associate Editors
How to Use the Encyclopedia

A Note about the format of Entries
1 Contents
2 Cross-references
3 Index
4 Contributors
5 Glossary and Appendix

Acknowledgments
Dedication
Notes on the Glossary
Notes on the Subject Index
Article Titles

A

Absorption

Abstract
Introduction
Passive Transport
Active Transport
Filtration
Endocytosis
Absorption by the GI Tract
Absorption through the Skin
Absorption by the Lung
See also
Further Reading

Academy of Toxicological Sciences

Abstract
Contact Details
See also
Relevant Website

Acceptable Daily Intake (ADI)

Abstract
Limitations of RfD
See also
Further Reading

Accutane

Abstract
Background Information
Uses
Environmental Fate and Behavior
Exposure and Exposure Monitoring
Toxicokinetics
Mechanism of Toxicity
Acute and Short-Term Toxicity (or Exposure)
Chronic Toxicity (or Exposure)
Immunotoxicity
Reproductive Toxicity
Genotoxicity
Carcinogenicity
Clinical Management
Ecotoxicology
Exposure Standards and Guidelines
See also
Further Reading
Relevant Websites

Angiotensin Converting Enzyme (ACE) Inhibitors

Abstract
Background (Significance/History)
Uses
Environmental Fate and Behavior Routes
Physicochemical Prop
No. of pages:

5220
Language:

English
Copyright:

© Academic Press

2014
Published:

24th March 2014
Imprint:

Academic Press
Hardcover

ISBN:

9780123864543
About the
Editor-in-Chief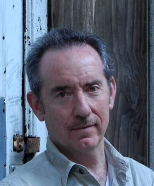 Philip Wexler is a Technical Information Specialist at the National Library of Medicine's (NLM) Toxicology and Environmental Health Information Program. A recipient of the NLM Regents Award for Scholarly or Technical Achievement and the Distinguished Technical Communication Award of the Washington chapter of the Society for Technical Communication, he is team leader for the development of the ToxLearn online multi-module tutorials, a joint activity with the SOT. Mr. Wexler is also project officer for the LactMed file on drugs and lactation, and the IRIS and ITER risk assessment databases. He is federal liaison to the Toxicology Education Foundation (TEF), past Chair of SOT's World Wide Web Advisory Team, and past President of its Ethical, Legal, and Social Issues Specialty Section. Mr. Wexler led the World Library of Toxicology project prior to its migration to the INND/Toxipedia group, and remains a federal liaison to the project. He was a member of the Education and Communications Work Group of the CDC/ATSDR's National Conversation on Public Health and Chemical Exposure. A co-developer of the Toxicology History Room, he is co-founder and federal liaison to the Toxicology History Association. Mr. Wexler has lectured and been published widely in the U.S. and abroad on toxicology and toxicoinformatics. He is the Editor-in-Chief of three editions of the Encyclopedia of Toxicology (Third Edition, 2014) and four editions of Information Resources in Toxicology (Fourth edition, 2009), as well as numerous other books and articles. In 2010, he was named the recipient of the US Society of Toxicology's Public Communications Award. Mr. Wexler also serves as an associate editor for a toxicology journal.
Affiliations and Expertise
National Library of Medicine's (NLM) Toxicology and Environmental Health Information Program, Bethesda, MD, USA
BMA Medical Book Awards 2015: Highly Commended, Public Health, British Medical Association
Praise for Previous Editions:
"...provides an invaluable interface of experimental, applied, and regulatory toxicology...superior to many textbooks..." --Journal of Toxicology: Clinical Toxicology