Encyclopedia of the Solar System
3rd Edition
Editors:
Tilman Spohn
Doris Breuer
Torrence Johnson
eBook ISBN: 9780124160347
Hardcover ISBN: 9780124158450
Published Date: 24th April 2014
Secure Checkout
Personal information is secured with SSL technology.
Free Shipping
Free global shipping
No minimum order.
---
The Encyclopedia of the Solar System, Third Edition—winner of the 2015 PROSE Award in Cosmology & Astronomy from the Association of American Publishers—provides a framework for understanding the origin and evolution of the solar system, historical discoveries, and details about planetary bodies and how they interact—with an astounding breadth of content and breathtaking visual impact. The encyclopedia includes the latest explorations and observations, hundreds of color digital images and illustrations, and over 1,000 pages. It stands alone as the definitive work in this field, and will serve as a modern messenger of scientific discovery and provide a look into the future of our solar system.
New additions to the third edition reflect the latest progress and growth in the field, including past and present space missions to the terrestrial planets, the outer solar systems and space telescopes used to detect extrasolar planets.
Winner of the 2015 PROSE Award in Cosmology & Astronomy from the Association of American Publishers
Presents 700 full-color digital images and diagrams from current space missions and observatories, bringing to life the content and aiding in the understanding and retention of key concepts.
Includes a substantial appendix containing data on planetary missions, fundamental data of relevance for planets and satellites, and a glossary, providing immediately accessible mission data for ease of use in conducting further research or for use in presentations and instruction.
Contains an extensive bibliography, providing a guide for deeper studies into broader aspects of the field and serving as an excellent entry point for graduate students aiming to broaden their study of planetary science.
Scientists, teachers, interested laypeople, and students of planetary science, astronomy, astrophysics, planetary geology, meteorology, and atmospheric and magnetospheric sciences.
Preface
Foreword
I: The Solar System
1. The Solar System and its Place in the Galaxy
Paul Weissmann
2. The Origin of the Solar System
Alex Halliday and John Chambers
3. Solar System Dynamics: Regular and Chaotic Motion
Jack Lissauer and Carl Murray
II: Fundamental Planetary Processes and Properties
4. Planetary Impacts
Richard Grieve, Gordon Osinski and Leonardo Tornabene
5. Planetary Volcanism
Lionel Wilson
6. Magnetic Field Generation
Sabine Stanley
7. Planetary Magnetospheres
Margaret Kivelson and Fran Bagenal
8. Solar System Dynamics: Rotation of the Planets
Veronique Dehant
9. Evolution of Planetary Interiors
Nicola Tosi
10. Astrobiology
Chris McKay and Wanda Davis
III: The Sun
11. The Sun
Markus Aschwanden
12. The Solar Wind
John T. Gosling
IV: Earthlike Planets
13. Mercury
Robert Strom, Scott Murchie, Ronald Vervack and Carolyn Ernst
14. Venus Atmosphere
Fred W. Taylor
15. Venus: Surface and Interior
Suzanne Smrekar and Ellen Stofan
16. Mars Atmosphere: History and Surface Interactions
David Catling
17. Mars: Surface and Interior
Michael Carr and Jim Bell
18. Mars Interior
Tim Van Hoolst
19. Mars: Landing Site Geology, Minerology, and Geochemistry
Matthew Golombeck and Harry McSween
V: Earth and Moon as Planets
20. Atmosphere and Oceans
Adam Showman and Timothy Dowling
21. Surface and Interior
David Pieri and Adam Dziewonski
22. Space Weather
Janet Luhman and Stanley C. Solomon
23. The Moon
Harald Hiesinger and Ralf Jaumann
24. Lunar Interior
Renee Weber
25. Lunar Exploration
Ian Crawford, Mahesh Anand and Katherine Joy
VI: Asteroids and Comets
26. Main-Belt Asteroids
Daniel Britt and Guy Consolmagno
27. Near-Earth Objects
Alan William Harris and Line Drube
28. Meteorites
Michael Lipschutz and Ludolf Schultz
29. Solar System Dust
Eberhard Grün and Harald Krüger
30. Physics and Chemistry of the Comets
John Brandt
31. Comet Populations and Cometary Dynamics
Harold Levision and Luke Dones
VII: Giant Planets and their Satellites
32. Atmospheres of the Giant Planets
Robert West
33. Interiors of the Giant Planets
Mark Marley and Jonathan Fortney
34. Planetary Satellites
Bonnie Buratti and Peter Thomas
35. Io: The Volcanic Moon
Rosaly M.C. Lopes
36. Europa
Louise Prockter and Robert T. Pappalardo
37. Ganymede and Callisto
Geoffrey Collins and Torrence Johnson
38. Titan
Athena Coustenis
39. Enceladus
Carolyn Porco and Francis Nimmo
40. Triton
William B. McKinnon and Randolph Kirk
41. Planetary Rings
Matthew S. Tiscareno and Matt Hedman
VIII: Beyond the Planets
42. Pluto

43. Kuiper Belt: Dynamics
Alessandro Morbidelli and Harold Levision
44. Kuiper Belt Objects: Physical Studies
Steven Tegler
45. Extra Solar Planets
Michael Endl
IX: Exploring the Solar System
46. Strategies of Modern Solar System Exploration
Berndt Feuerbacher and Bernhard Hufenbach
47. A History of Solar System Studies
Ulrich Koehler
48. X-Rays in the Solar System
Anil Bhardwaj and Carey Lisse
49. The Solar System at Ultraviolet Wavelenghts
Amanda Hendrix, Robert Nelson and Deborah Domingue
50. Infrared Views of the Solar System from Space
Mark Sykes
51. New Generation Ground-Based Optical/Infrared Telescopes
Alan Tokunaga and Robert Jedicke
52. The Solar System at Radio Wavelengths
Imke de Pater
53. Planetary Radar
Catherine Neish and Lynn Carter
54. Remote Chemical Sensing Using Nuclear Spectroscopy
Thomas H. Prettyman
55. Probing the Interiors of Planets with Geophysical Tools
William Bruce Banerdt, Suzanne Smrekar, Veronique Dehant, Philippe Lognonne and Matthias Grott
56. Planetary Exploration Missions
James Burke
57. Stereophotogrammetry
Jürgen Oberst, Klaus Gwinner and Frank Preusker
Mission Table
Tilman Spohn
Physical Constants
Tilman Spohn
Planetary Data
Tilman Spohn
List of Satellites
Tilman Spohn
No. of pages:

1336
Language:

English
Copyright:

© Elsevier

2014
Published:

24th April 2014
Imprint:

Elsevier
eBook

ISBN:

9780124160347
Hardcover

ISBN:

9780124158450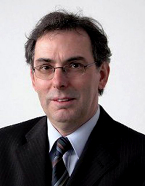 Tilman Spohn is director of the Institute of Planetary Research of the German Aerospace Center (DLR) in Berlin, Germany and Professor of Planetology at theWestfa¨lische Wilhelms-University Mu¨nster, Germany. He specializes in the Thermodynamics of Planetary Interiors and in physical problems of Astrobiology and has written 140 papers for scientific journals and books. He is a Principal Investigator (PI) for MUPUS on the Rosetta Lander Philae, for BELA on BepiColombo, and the instrument PI for HP3 on the InSight mission. Spohn has served as member and chairperson of ESA scientific working and advisory groups and is presently a member of ESA's HISPAC. He is the chairman of the science committee of the international Space Science Institute and has served as editor for Earth and Planetary Science Letters, Reviews of Geophysics, and the Treatise on Geophysics. He is the recipient of the 2013 EGU Runcorn-Florensky Medal and a fellow of the American Geophysical Union.
Affiliations and Expertise
DLR Institut fur Planetenforschung, Berlin, Germany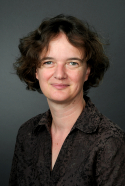 Doris Breuer is Head of the Department of Planetary Physics at the Institute of Planetary Research of the German Aerospace Center (DLR) in Berlin, Germany and an Associate Professor at the Institute de Physique du Globe de Paris, France. She specializes in the interior dynamics, thermo-chemical evolution and interior structure of terrestrial bodies. She has published over 60 articles in refereed journals, has been coinvestigator on ESA's BepiColombo mission and has served on several ESA science definition teams and on the ESA Solar System Working Group.
Affiliations and Expertise
Institut für Planetenforschung, Berlin, Germany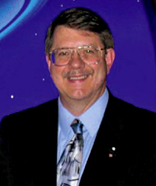 Torrence V. Johnson is a specialist on icy satellites in the solar system. He has written over 130 publications for scientific journals. He received a Ph.D. in planetary science from the California Institute of Technology and is now the Chief Scientist for Solar System Exploration at the Jet Propulsion Laboratory. He was the Project Scientist for the Galileo mission and is currently an investigator on the Cassini mission. He is the recipient of two NASA Exceptional Scientific Achievement Medals and the NASA Outstanding Leadership Medal and has an honorary doctorate from the University of Padua, where Galileo made his first observations of the solar system.
Affiliations and Expertise
Jet Propulsion Laboratory, California Institute of Technology, Pasadena, USA
2015 PROSE Awards - Winner, Cosmology and Astronomy: Association of American Publishers, Encyclopedia of the Solar System
2015 PROSE Award in Cosmology & Astronomy, Association of American Publishers
"Huge efforts have been made to explain observations and theories clearly and succinctly and to bring the reader up to date. I recommend the book without reservation." --The Observatory
"This exciting summation of more than 50 years of continuing space exploration will appeal to scientists and enthusiasts alike. Summing Up: Highly recommended." --Choice
"Everything you want to know about the solar system is here. ...This is the perfect reference book, lavishly illustrated and well-written." --From the Foreword by Wesley T. Huntress, JR., Carnegie Institute of Washington

"The authors succeed brilliantly at combining the latest results from spacecraft missions and Earth-based observations with thoughtful interpretations of the processes." --Maria T. Zuber, Massachusetts Institute of Technology
Tax Exemption
We cannot process tax exempt orders online. If you wish to place a tax exempt order please
contact us
.
Elsevier.com visitor survey
We are always looking for ways to improve customer experience on Elsevier.com.
We would like to ask you for a moment of your time to fill in a short questionnaire, at the end of your visit.

If you decide to participate, a new browser tab will open so you can complete the survey after you have completed your visit to this website.

Thanks in advance for your time.
Accept
Decline