Encyclopedia of the Human Brain
1st Edition
Editor-in-Chiefs:
Vilayanur Ramachandran
Hardcover ISBN: 9780122272103
eBook ISBN: 9780080548036
Published Date: 26th June 2002
---
In the past decade, enormous strides have been made in understanding the human brain. The advent of sophisticated new imaging techniques (e.g. PET, MRI, MEG, etc.) and new behavioral testing procedures have revolutionized our understanding of the brain, and we now know more about the anatomy, functions, and development of this organ than ever before. However, much of this knowledge is scattered across scientific journals and books in a diverse group of specialties: psychology, neuroscience, medicine, etc. The Encyclopedia of the Human Brain places all information in a single source and contains clearly written summaries on what is known of the human brain.
Covering anatomy, physiology, neuropsychology, clinical neurology, neuropharmacology, evolutionary biology, genetics, and behavioral science, this four-volume encyclopedia contains over 200 peer reviewed signed articles from experts around the world. The Encyclopedia articles range in size from 5-30 printed pages each, and contain a definition paragraph, glossary, outline, and suggested readings, in addition to the body of the article. Lavishly illustrated, the Encyclopedia includes over 1000 figures, many in full color. Managing both breadth and depth, the Encyclopedia is a must-have reference work for life science libraries and researchers investigating the human brain.
Major college and university library systems of the world; individuals, corporations, laboratories, and groups interested in the human brain
J.A. White, Action Potential.
J.N. Giedd, E.A. Molloy, and J. Blumenthal, Adolescent Brain Maturation.
J.L. Saver, Aggression.
L.L. Beason-Held and B. Horwitz, Aging Brain.
J.J. Marotta and M. Behrmann, Agnosia.
S.Z. Rapcsak and P.M. Beeson, Agraphia.
J.W. Olney, Alcohol Damage to the Brain.
V.J. Brown and E.M. Bowman, Alertness.
R.B. Friedman, Alexia.
R.G. Morris and C.L. Worsley, Neuropschology of Alzheimer's Disease.
C.R. Long and J.R. Averill, Anger.
L. Tabo Connor and L.K. Obler, Anomia.
B.J. Casey, N. Yeung, and J. Fossella, Anterior Cingulate Cortex, Role of.
E. Vermetten, D.S. Charney, and J.D. Bremner, Anxiety.
M.T. Sarno, Aphasia.
K.M. Heilman and L.J. Gonzalez-Rothi, Apraxia.
D.J. Fellerman, Area V2.
R.T. Marrocco and B.A. Field, Arousal.
D. Partridge, Artificial Intelligence.
N.A. Baumann and D. Pham-Dinh, Astrocytes.
S.P. Vecera and S.J. Luck, Attention.
H.A. Buchtel, Auditory Agnosia.
R.J. Zatorre, Auditory Cortex.
W.A. Yost, Auditory Perception.
E. Courchesne and K. Pierce, Autism.
F. Mor and I.R. Cohen, Autoimmune Diseases.
K.S. Rockland, Axon.
B. Crosson, L. Maron, A.B. Moore, and L. Grande, Basal Ganglia.
F. Sluyter, G. van Luijtelaar, E. de Geus, and W.E. Crusio, Behavioral Neurogenetics.
D.L. Delahanty and J.K. Cremeans, Behavioral Neuroimmunology.
P.B. Dews, Behavioral Pharmacology.<BR id
No. of pages:

3454
Language:

English
Copyright:

© Academic Press

2002
Published:

26th June 2002
Imprint:

Academic Press
Hardcover

ISBN:

9780122272103
eBook

ISBN:

9780080548036
About the
Editor-in-Chief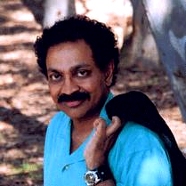 V. S. Ramachandran is Director of the Center for Brain and Cognition and Distinguished Professor with the Psychology Department and Neurosciences Program at the University of California, San Diego, and Adjunct Professor of Biology at the Salk Institute. Ramachandran initially trained as a doctor and subsequently obtained a Ph.D. from Trinity College at the University of Cambridge. Ramachandran's early work was on visual perception but he is best known for his experiments in behavioral neurology which, despite their apparent simplicity, have had a profound impact on the way we think about the brain. He has been called "The Marco Polo of neuroscience" by Richard Dawkins and "The modern Paul Broca" by Eric Kandel. In 2005 he was awarded the Henry Dale Medal and elected to an honorary life membership by the Royal Institution of Great Britain, where he also gave a Friday evening discourse (joining the ranks of Michael Faraday, Thomas Huxley, Humphry Davy, and dozens of Nobel Laureates). His other honors and awards include fellowships from All Souls College, Oxford, and from Stanford University (Hilgard Visiting Professor); the Presidential Lecture Award from the American Academy of Neurology, two honorary doctorates, the annual Ramon Y Cajal award from the International Neuropsychiatry Society, and the Ariens-Kappers medal from the Royal Netherlands Academy of Sciences. In 2003 he gave the annual BBC Reith lectures and was the first physician/psychologist to give the lectures since they were begun by Bertrand Russel in 1949. In 1995 he gave the Decade of the Brain lecture at the 25th annual (Silver Jubilee) meeting of the Society for Neuroscience. In 2010 he delivered the annual Jawaharlal Nehru memorial lecture in New Delhi, India. Most recently the President of India conferred on him the second highest civilian award and honorific title in India, the Padma Bhushan. And TIME magazine named him on their list of the 100 most influential people in the world in 2011.
Affiliations and Expertise
Director, Center for Brain and Cognition, and Professor, Psychology Department and Neurosciences Program, University of California, San Diego; Adjunct Professor of Biology, Salk Institute for Biological Studies, CA, USA
"Ramachandran, one of the world's leading brain researchers (Phantoms in the Brain, CH, March 1999; Encyclopedia of Human Behavior, CH, October 1994) has produced the most comprehensive, current, and authoritative reference in neuroscience. More than 350 experts contributed such chapters as "Visual and Auditory Integration," "Violence and the Brain," "Brain Anatomy and Networks," and "Neurodegenerative Disorders." Chapters are arranged alphabetically by topic, each beginning with an outline and glossary. Illustrations are excellent, and there are numerous tables and appendixes. A bibliography concludes each chapter. Essential for medical libraries, life science collections, and university libraries." --CHOICE
"This impressive set of volumes is a welcome, up-to-date summary of the rapidly expanding research done on the human brain over the past two decades... The style is accessible, rather than densely technical, and each article is intended to stand by itself... The stand-alone nature of the articles will clearly make the encyclopedia much more useful to a broad variety of people beyond the experts, as each article provides sufficient background information to represent individual topics in a cohesive way... The books are well printed and bound and should be useful as a major reference for many years to come." --Perceptual and Motor Skills
"An excellent and pithy distillation of the current knowledge in the field, presented without prejudice toward the view that the virus does or does not cause human psychiatric illness. Outstanding work!" --Michael Buchmeier, Scripps Research Institute (on the article Borna Disease Virus)
"Full coverage of the topic in a very well-organized, well-written article." --Ludmila S. Belayev, University of Miami School of Medicine (on the article Cerebral Edema)
"An article with excellent coverage by leading researcher