Encyclopedia of the Alkaline Earth Compounds
1st Edition
Hardcover ISBN: 9780444595508
eBook ISBN: 9780444595539
Published Date: 16th January 2013
---
Encyclopedia of the Alkaline Earth Compounds is a compilation describing the physical and chemical properties of all of the alkaline earth compounds that have been elucidated to date in the scientific literature. These compounds are used in applications such as LEDs and electronic devices such as smart phones and tablet computers. Preparation methods for each compound are presented to show which techniques have been successful. Structures and phase diagrams are presented where applicable to aid in understanding the complexities of the topics discussed.
With concise descriptions presenting the chemical, physical and electrical properties of any given compound, this subject matter will serve as an introduction to the field. This compendium is vital for students and scientific researchers in all fields of scientific endeavors, including non-chemists.
2013 Honorable Mention in Chemistry & Physics from the Association of American Publishers' PROSE Awards
Presents a systematic coverage of all known alkaline earth inorganic compounds and their properties
Provides a clear, consistent presentation based on groups facilitatating easy comparisons
Includes the structure of all the compounds in high quality full-color graphics
Summarizes all currently known properties of the transition metals compounds
Lists the uses and applications of these compounds in electronics, energy, and catalysis
inorganic chemists, chemical engineers and material scientists in academia government and corporate research.
Dedication
Preface
Chapter 1. The Alkaline Earths as Metals
1.1 General Properties
1.2 Properties of the Alkaline Earth Metals
Chapter 2. Group 17 (H, F, Cl, Br, I) Alkaline Earth Compounds
2.1 Hydride Compounds of the Alkaline Earths
2.2 Halogen Compounds of the Alkaline Earths
2.3 Oxy-Chlorine Compounds of the Alkaline Earths
2.4 Alkaline Earth Oxy-Bromine Compounds
2.5 Alkaline Earth Metals Oxy-Iodine Compounds
2.6 Actinium and the Alkaline Earths
Chapter 3. Group 16 (O, S, Se, Te) Alkaline Earth Compounds
3.1 Oxides and Hydroxides of the Alkaline Earths
3.2 Alkaline Earth Oxy-Sulfur Compounds
3.3 Alkaline Earth Selenides and Oxy-Selenium Compounds
3.4 Alkaline Earth Tellurium Compounds
3.5 Polonium-Based Alkaline Earth Compounds
Chapter 4. Group 15 (N, P, As, Sb and Bi) Alkaline Earth Compounds
4.1 Alkaline Earth Nitrides and Oxo-Nitrogen Compounds
4.2 Alkaline Earth Phosphides and Oxo-Phosphorous Compounds
4.3 Alkaline Earth Metal Oxo-Arsenic Compounds
4.4 Alkaline Earth Antimony Compounds
4.5 Alkaline Earth Bismuthate Compounds
Chapter 5. Group 14 (C, Si, Ge, Sn, and Pb) Alkaline Earth Compounds
5.1 Alkaline Earth Oxy-Carbon Compounds
5.2 Alkaline Earth Oxy-Silicon Compounds
5.3 Alkaline Earth Oxy-Germanium Compounds
5.4 Alkaline Earth Oxy-Tin (Stannum) Compounds
5.5 Alkaline Earth Oxy-Plumbate Compounds
Chapter 6. Group 13 (B, Al, Ga, In and Tl) Alkaline Earth Compounds
6.1 Group 13 Acids and Bases
6.2 Alkaline Earth Boron Compounds
6.3 Alkaline Earth Oxy-Boron Compounds
6.4 Aluminum Compounds of the Alkaline Earths
6.5 Alkaline Earth Gallium Compounds
6.6 Alkaline Earth Indium-Compounds
6.7 Alkaline Earth Thallium Compounds
Chapter 7. Group 3 (Sc, Y, and
No. of pages:

1216
Language:

English
Copyright:

© Elsevier

2013
Published:

16th January 2013
Imprint:

Elsevier
eBook

ISBN:

9780444595539
Hardcover

ISBN:

9780444595508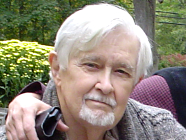 Richard C. Ropp, Ph.D., holds a Ph.D. in Physical Chemistry from Rutgers University (1971), an M.S. from Purdue University (1952), and the A.B. (Chem.) from Franklin College (IN). His career in chemistry spans over 60 years and he has been a consultant to industry during the past 40 years. Dr. Ropp has presented many seminars and talks and is the author of eight books (six by Elsevier). These books are based upon the properties of alkaline earth compounds. He began working with alkaline earth compounds in 1952, and was the originator and inventor of the red color TV phosphor in 1956 which is still being used today. He also created more than 25 new lamp and TV phosphors still being manufactured for the industry. Most of these were based upon alkaline earth compounds. He also developed more than 15 new chemical processes for raw materials used in the trade, many of which involved the manufacture of alkaline earth compounds. Fifty-five patents have been issued in his name (seven on glass) and he has published 63 technical papers. About 90% of the patents involved alkaline earth compounds. He is the inventor of a new type of alkaline earth phosphate glasses based on molecular polymerization. These glasses do not exhibit surface leaching by water and are more stable to hydrolysis than silicate-based glasses. These new glasses have unique applications in fiber-optics, high level nuclear waste disposal, high strength fibers, medical and dental implants, lasers, projection TV, and uses in optical and electronic components. Dr. Ropp held appointments as Research Specialist and Member of the Faculty of the Department of Chemistry at Rutgers University in Newark, NJ from 1971 to 1981. His experience has been varied and he has acted as Consultant and Expert Witness to attorneys concerning the technological aspects of their ongoing cases from 1989 to 2011 (more than 155 cases). From January 1990 to January 17, 1991, he served as Vice President of Technology for International
Affiliations and Expertise
FRSC, FAIC &BCFE, Warren, New Jersey, USA
2013 PROSE Awards - Honorable Mention, Chemistry and Physics: Association of American Publishers, Encyclopedia of the Alkaline Earth Compounds PROSE Award 2013, Book: Chemistry and Physics, Honorable Mention, American Association of Publishers
"Group 2 of the periodic table includes the…alkaline earth metals. With this reference book, Ropp…attempts to include all information from the scientific literature on compounds of these metals…this review of the accumulated literature features essays on each compound… It features many useful tables and figures. Summing Up: Recommended."--CHOICE Reviews Online, March 2014
"Ropp has compiled this comprehensive reference volume on alkaline-earth compounds, intended to aid researchers by reducing search-time in determining if given compounds are known to exist and providing starting points for expected properties. Chapters are systematically compiled by groups of the periodic table, with subsections for each element in the group and each alkaline-earth metal treated in order within the subsection."--Reference & Research Book News, October 2013