Encyclopedia of Ocean Sciences
2nd Edition
Editor-in-Chiefs:
John Steele
Steve Thorpe
Karl Turekian
---
Encyclopedia of Ocean Sciences 2e is a new 6-volume online reference work, pulling together all the key information in one source from the leading publisher in the field. This second edition is online, offering the user greater flexibility, accessibility, and most importantly, usability with 24 hour access, multi-user access, remote access and excellent search functionality.
Structured for success, each article contains a glossary, an introduction, a reference section and a wealth of cross-referenced links to premium and related material all accessible in a mouse-click, making complicated, time consuming research a thing of the past.
Approximately 500 articles covering the breadth and depth of the field with over 30% new and updated content reflecting the latest research in the field Greater coverage of climate, remote sensing, and data modeling, with greater consideration of economic and political aspects provides a broad view of the field *Online availability facilitates easier research and increased productivity
Researchers and students in ocean sciences
Imprint:

Academic Press
Hardcover

ISBN:

9780123750440
eBook

ISBN:

9780080963945
About the
Editor-in-Chief
Affiliations and Expertise
Woods Hole Oceanographic Institution, Massachusetts, U.S.A.
Affiliations and Expertise
National Oceanography Centre, Southampton, and Bangor University, U.K.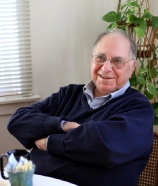 KARL KAREKIN TUREKIAN (1927–2013) Karl Turekian was a man of remarkable scientific breadth, with innumerable important contributions to marine geochemistry, atmospheric chemistry, cosmochemistry, and global geochemical cycles. He was mentor to a long list of students, postdocs, and faculty (at Yale and elsewhere), a leader in geochemistry, a prolific author and editor, and had a profound influence in shaping his department at Yale University. In 1949 Karl joined a graduate program in the new field of geochemistry at Columbia University under Larry Kulp with students Dick Holland and his fellow Wheaton alums Wally Broecker and Paul Gast. This was a propitious time as Columbia's Lamont Geological Observatory had only been established a few years beforehand. It was during these years that Karl began to acquire the skills that led to his rapid emergence as a leader in geochemistry. After a brief postdoc at Columbia, Karl accepted a position as Assistant Professor of Geology at Yale University in 1956, where he set out to create a program in geochemistry from scratch. Karl spent the rest of his life on the Yale faculty and was immersed in geochemistry to the end. He was deeply involved in editing this edition of the massive Treatise on Geochemistry, which has grown to 15 volumes, until only a month before his passing away on 15 March 2013. Karl turned to the study of deep-sea cores and especially the analysis of trace elements to study the wide variety of geochemical processes that are recorded there. His work with Hans Wedepohl in writing and tabulating the Handbook of Geochemistry (Turekian, 1969) was a major accomplishment and this work was utilized by many generations of geochemists. Teaming up with his graduate students and in association with Paul Gast, he developed a mass spectrometry lab at Yale and began to thoroughly investigate the Rb–Sr isotopic systematics of deep-sea clays, not only as repositories but also as sites for exchange to occur and s
Affiliations and Expertise
Yale University, Connecticut, USA
CHOICE, December 2009: "The second edition of this classic, now published in both print [Nov 2009] and electronic formats, continues the tradition of the first—it is the best encyclopedic resource on the subject of ocean studies. The newer articles focus on climate, remote sensing, data modeling, and the economic and political aspects of ocean studies. The electronic edition reviewed here includes an interactive listing of related articles that connects to ScienceDirect; this feature is extremely helpful for those interested in finding additional information on the topics. The electronic edition is easy to navigate and allows users to look at a summary text, the full PDF article, and the related articles. Graphs, charts, formula drawings, and pictures load quickly and are very legible. This encyclopedia will be indispensable for libraries supporting programs in oceanography. Summing Up: Highly recommended. Lower-level undergraduates and above; general readers." — J. C. Stachacz, Wilkes University