Encyclopedia of Human Nutrition
3rd Edition
Editors:
Lindsay H Allen
Andrew Prentice
Editor-in-Chiefs:
Benjamin Caballero
Hardcover ISBN: 9780123750839
eBook ISBN: 9780123848857
Published Date: 18th January 2013
---
The role of nutrition in improving quality of life and combating disease is undeniable — and researchers from different disciplines are bringing their perspectives to bear on this fundamental topic.
The 4-volume Encyclopedia of Human Nutrition, Third Edition, is a thorough revision of the previous award-winning version and reflects the scientific advances in the field of human nutrition. It presents the latest understanding on a wide range of nutrition-related topics including food safety, weight management, vitamins, bioengineering of foods, plant based diet and raw foods among others. New articles on organic food, biofortification, nutritional labeling and the effect of religious customs on diet, among many others, reflect the dedication to currency in this revision. It not only contains the most current and thorough information available on the topic, but also contains broader cross-referencing on emerging opportunities for potential treatment and prevention of diseases.

An ideal starting point for scientific research, Encyclopedia of Human Nutrition, Third Edition, continues to provide authoritative information in an accessible format, making this complex discipline available to readers at both the professional and non-professional level.
Selected for inclusion in Doody's Core Titles 2013, an essential collection development tool for health sciences libraries
Approximately 30% new content ensures readers have the latest research information
Extensive cross-referencing provides key connections between topics in this multidisciplinary field
Presents current information on relationships between disease and nutrition
Covers thoroughly topics ranging from nutrient biochemistry and function to clinical nutrition and the epidemiology of diet, health and disease.
Nutritionists, clinical nutritionists, dietitians and allied health workers will all find this MRW useful. Libraries including university, medical school, public; food industry corporations; and government sectors dealing with nutritional policies will want this MRW in their library
Editor-In-Chief Biography
Co-Editors Biography
Editorial Advisory Board
Preface
Permission Acknowledgments
Volume 1
A
Adipose Tissue: Structure, Function and Metabolism
Abbreviations
Glossary
Introduction
Development
Structure
Distribution
Function
Regulation of Metabolism
See also
Further Reading
Adolescents: Nutritional Problems of Adolescents
Introduction: Normal Adolescent Growth and Diet
Obesity
Eating Disorders
Other Nutritional Diseases
Specific Nutrient Requirements
Calcium
Iron
Folate
Zinc and Other Minerals
Further Reading
Adolescents: Requirements for Growth and Optimal Health
Abbreviations
Glossary
Introduction
Physical Changes During Adolescence
Dietary Recommendations
Dietary Intakes
Impact of Lifestyle on Nutrition
Conclusions
Acknowledgments
See also
Further Reading
Aging
Glossary
Introduction
Theories of Aging
Age-Related Diseases
Modification of the Aging Process
See also
Further Reading
Alcohol: Absorption, Metabolism, and Physiological Effects
Glossary
Physical Properties of Ethanol
Absorption and Distribution of Alcohol
Metabolism of Alcohol
Nonoxidative Metabolism of Alcohol
Blood Ethanol Concentration
Factors Affecting Blood Ethanol Concentration
Physiological Effects of Alcohol
Effects of Acetate
See also
Further Reading
Alcohol: Effects of Consumption on Diet and Nutritional Status
Glossary
Introduction
Effects of Alcohol Consumption on Dietary Intake
The Potential Benefits of Moderate Alcohol Consumption
The Risks of Ex
No. of pages:

2190
Language:

English
Copyright:

© Academic Press

2013
Published:

18th January 2013
Imprint:

Academic Press
Hardcover

ISBN:

9780123750839
eBook

ISBN:

9780123848857
Affiliations and Expertise
University of California Davis, USA
Andrew Prentice is Professor of International Nutrition at the London School of Hygiene & Tropical Medicine. He leads the Medical Research Council's International Nutrition Group which is based in London and The Gambia. His research interests have encompassed human energy metabolism and obesity as well as maternal and child nutrition in developing countries.
Affiliations and Expertise
London School of Tropical Medicine, UK
About the
Editor-in-Chief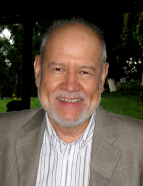 Dr. Caballero is Professor of International Health at the Bloomberg School of Public Health, and Professor of Pediatrics at the School of Medicine, Johns Hopkins University. He has over 20 years of experience as a scholar, researcher and leader in the area of child health and nutrition. He obtained his MD from the University of Buenos Aires and his PhD (in neuroendocrine regulation) from MIT. He started his faculty career at Harvard Medical School, and moved to Johns Hopkins in 1990 to found the Center for Human Nutrition.
Dr. Caballero is a recognized expert on the nutritional needs of children and adults, and on nutrient requirements in undernourished populations. For the past 10 years, he has focused on the problem of childhood obesity in the US and in developing countries, and explored the impact of dietary transition and globalization on health indicators. He is an active participant in key scientific committees advising the US government on issues of diet and health, including the Dietary Reference Intakes (DRI) Committee, the Expert Panel on Macronutrient Requirements, and the Food and Nutrition Board of the Institute of Medicine, National Academy of Sciences. He was a member of the Dietary Guidelines for Americans Advisory Committee, and is currently a member of the Scientific Advisory Board of the Food and Drug Administration (FDA) and of the International Life Sciences Institute (ILSI).
Dr. Caballero is an active leader in the area of global health, specifically on diet, lifestyle and disease risk. He is Chairman of the Board of the Pan American Health and Education Foundation, in Washington, D.C., and member of the Board of Directors of the International Nutrition Foundation, in Boston, MA. He is a member of the Steering Committee of the Centers of Excellence Network of the Global Health Initiative, National Institutes of Health. Recent awards include the Ancel Keys Prize for achievements in international public health and the Tho
Affiliations and Expertise
Johns Hopkins University, Maryland, U.S.A.
Doody's Core Titles 2013, Doody Enterprises
"This new edition has been completely revised and expanded to accommodate the enormous growth of the scientific discipline of human nutrition, including the effects of such pivotal events as mapping of the human genome and the discovery that nutrients influence the mutation of viruses. Though comprehensive, the articles are not overly technical, making the work relevant to both general readers and health care practitioners." Summing Up: Essential. --CHOICE Reviews Online, June 2014