Encyclopedia of Behavioral Neuroscience
1st Edition
Editor in Chief:
George Koob
Hardcover ISBN: 9780080447322
eBook ISBN: 9780080453965
Imprint: Elsevier Science
Published Date: 16th April 2010
Secure Checkout
Personal information is secured with SSL technology.
Free Shipping
Free global shipping
No minimum order.
---
Behavioral Neuroscientists study the behavior of animals and humans and the neurobiological and physiological processes that control it. Behavior is the ultimate function of the nervous system, and the study of it is very multidisciplinary. Disorders of behavior in humans touch millions of people's lives significantly, and it is of paramount importance to understand pathological conditions such as addictions, anxiety, depression, schizophrenia, autism among others, in order to be able to develop new treatment possibilities.
Encyclopedia of Behavioral Neuroscience is the first and only multi-volume reference to comprehensively cover the foundation knowledge in the field. This three volume work is edited by world renowned behavioral neuroscientists George F. Koob, The Scripps Research Institute, Michel Le Moal, Université Bordeaux, and Richard F. Thompson, University of Southern California and written by a premier selection of the leading scientists in their respective fields. Each section is edited by a specialist in the relevant area. The important research in all areas of Behavioral Neuroscience is covered in a total of 210 chapters on topics ranging from neuroethology and learning and memory, to behavioral disorders and psychiatric diseases.
The only comprehensive Encyclopedia of Behavioral Neuroscience on the market
Addresses all recent advances in the field
Written and edited by an international group of leading researchers, truly representative of the behavioral neuroscience community
Includes many entries on the advances in our knowledge of the neurobiological basis of complex behavioral, psychiatric, and neurological disorders
Richly illustrated in full color
Extensively cross referenced to serve as the go-to reference for students and researchers alike
The online version features full searching, navigation, and linking functionality
An essential resource for libraries serving neuroscientists, psychologists, neuropharmacologists, and psychiatrists
Rresearchers in academia and industry, health professionals, educators, students and scientific writers. The scope of coverage for the work means that there will be interest from an audience involved in many areas of human and animal behavioral and cognitive neuroscience, including neurologists, pharmacologists, toxicologists, physiologists, psychiatrists, psychologists, geneticists, nutritionists and ingestive behavior scientists, sensory scientists and social researchers
Alcohol addiction
Anxiety
Cognition: Attention and Impulsivity
Cognition: Learning and Memory: Pavlovian
Cognition: Learning and Memory: Spatial
Cognitive decline in laboratory animals: models, measures, and validity
Depression
Drug addiction
Feeding
Invertebrate learning: Aplysia; C. Elegans; hermissenda; honey bees; Drosophila
Knock-outs: learning and memory
Knock-outs: human psychiatric disorders
Learning and Memory
Manic depression
Maternal deprivation
Motivation
Schizophrenia
Sexual behavior
The value of animal models for predicting CNS therapeutic action
Genes and Behavior: Animal Models
Genes and Languages
Genetic Studies of Personality
Human Evolutionary Genetics
Memory: Genetic Approaches
Aging and cognition
Cholinergic Systems in Aging and Alzheimer¿s disease
Parkinsons
Agnosia
Alzheimer's Disease, Neural Basis of
Amnesia
Anatomical and functional recent studies of langage and memory in epilepsy
Attention-deficit/Hyperactivity Disorder, Neural Basis of
Current models and assessment of limb apraxia
Developmental dyslexia
Disorders of face processing
Hallucinations
Korsakoff's Syndrome
Memory impairments in non-Korsakoff alcoholic patients
Neuropsychological aspects of anxiety disorders
The contribution of split-brain studies to the evolution of the concept of hemispheric specialization
Transient Global Amnesia: Neuropsychology, psychopathology and neuroimaging
Brain Imaging
Consciousness/ unconscious
Evolutionary and developmental issues in cognitive neuroscience
Interface between emotion and cognition
Acute Dependence*
Alcohol
Anti-social personality disorder
Brain Imaging and dependence*
Comobidity - anxiety
Comobidity - depression
Conditioned cues
Drug priming
Electrophysiology of drug reward*
GHB
Pain and addiction*
Molecular neurobiology of addiction*
Neuroplasticity and Addiction*
Nicotine
Nicotine Ethanol Interactions*
opiod
psychodelics
Psychostimulants
Sensitization
Stress and drug seeking/craving;
THC
Transition to dependence
Vulnerability
Withdrawal
Aggression: Defensive
Aggression: Kinds of Agression
Aggression: Offensive
Classic and contemporary theories of emotion
Communication of emotions in animals
Fear and anxiety in people
Fear, anxiety and defensive behaviors in animals
Neural and pharmacological substrates of aggression
Neural substrates of conditioned fear, defense, and anxiety
Neural substrates of unconditioned fear, defense, and anxiety
Physical and emotional pain
Pleasure - to include predation, play fighting, among other things
Subjective experience and communication of emotions in man
The evolution of emotion
Abnormal behaviors and environmental constraints
Altruism and cooperation
Behavior adaptation and selection
Behavioral development and socialization
Brain Evolution in Vertebrates
Mating behavior
Orientation and navigation
Parasitic infection and host behavior
Parental behavior and neurohormonal determinants
Physical cognition and reasoning
Primate origins of human behavior
Social cognition and theory of mind
Social communication
Social competition and conflict resolution
Social learning and behavior transmission
Social relationships and individual recognition
Temperament and individual differences
Hemispheric Specialization: Language, Space and Sexual Differentiation
History of the field
Development and language
Language and communication - brain substrate
Avoidance Learning and Escape Learning
Birdsong and Vocal Learning during Development
Blocking, Neural Basis of
Cardiovascular Conditioning: Neural Substrates
Cerebellum: Associative Learning
Classical Conditioning: Neural Basis of
Declarative Memory, Neural Basis of
Episodic and Autobiographical Memory: Psychological and Neural Aspects
Eyelid Classical Conditioning
Fear Conditioning
Fear: Potentiation and Startle
Habituation
Implicit Leaning and Memory: Psychological and Neural Aspects
Learning and Memory: Computational Models
Memory and Aging, Neural Basis of
Memory in C. elegans
Mechanisms of Memory Formation and Storage in Hermissenda
Memory in the Bee
Memory in the Fly, Genetics of
Memory, Consolidation of
Memory: Genetic Approaches
Memory: Synaptic Mechanisms
Motor Control, Brain Systems
Plasticity in the Primary Auditory Cortex: Substrate of Specific Long-Term Memory Traces
Neural Plasticity of Spinal Reflexes
Place cells
Protein Synthesis and Memory
Recognition Memory (in Primates), Neural Basis of
Short-term Memory: Psychological and Neural Aspects
Temporaral lobe and object recognition
Gaze Stabilization and the VOR
Working Memory, Neural Basis of
Brain stimulation and addiction
Brain stimulation reward
Energy Balance
Hormonal contributions to arousal and motivation
Incentive Salience/Incentive Motivation
Neural systems of motivation
Novelty
Thermal Regulation
Basal Ganglia
Navigation in Virtual Space: Psychological and Neural Aspects
Neural Representations of Direction (Head Direction Cells)
Neural Representations of Intended Movement
Compulsive computer addiction
Compulsive sexual behaviors
Compulsive shopping
Gambling
Intermittent Explosive Disorder
Kleptomania
Obesity and binge eating disorder
Pyromania
Trichotillomania
Behavioral effects of cytokines
Biomarkers of the stress response
Gastrointestinal peptides and control of food intake
Hormones and Memory
Neuropeptides and regulation of water
Perinatal influences on behaviour and neuroendocrine functions
Psychosocial infleunces on the immune system
Sex hormones, mood and cognition
Female sexual behavior
Infant bonding and attachment
Male sexual behavior
neural basis of gender
Parental Behavior
Play Behavior
Sexual motivation
Social bonding and attachment
Attention and speed of information processing
Brain-machine interfaces
Cortical visual processing
From sensation to perception
Mirror-neuron system
Motor planning
Organisation of human locomotion: proprioception and quadrupedal organisation
Peripersonal space and body schema
Self-regulation process, control and willpower
Taste perception and behaviour in mammals and flies
The role of neuronal synchrony in normal and pathological brain
Tinnitus: processing of auditory phantom sound
TRP channels in thermo- and mechanosensation
Circadian and ultradian clocks/rhythms
Overview of sleep and dream basics
Sleep: Disorders
Sleep: EEG and Homeostasis
Sleep: Bioenergetics of Sleep
Sleep: Learning and Memory
Sleep: Neuropsychology and Imaging
Acute vs. chronic stress: homeostasis
Stress and brain morphology
Stress and emotionality
Stress and feeding behavior
Stress and learning and memory
Stress and reproductive behavior OR stress and sleep/arousal
Stress and reward
Stress and social behavior
Neurogenesis and development
Neurogenesis and exercise
Neurogenesis and memory
Neurogenesis and the environment
Neuron excitability and memory
Synapse formation and memory
Neurotransmitters and Neuromodulators
Motor learning in the VOR
Motor Function and Motivation
Psychoneureondocrinology
Deep Brain Stimulation In Psychiatric Disorders
No. of pages:

1816
Language:

English
Copyright:

© Elsevier Science

2010
Published:

16th April 2010
Imprint:

Elsevier Science
Hardcover

ISBN:

9780080447322
eBook

ISBN:

9780080453965
About the
Editor in Chief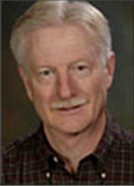 George F. Koob, Ph.D., received his Bachelor of Science degree from Pennsylvania State University and his Ph.D. in Behavioral Physiology from The Johns Hopkins University. He was recently appointed (in 2014) as Director of the National Institute on Alcohol Abuse and Alcoholism (currently on a leave of absence as Professor at The Scripps Research Institute, Adjunct Professor in the Departments of Psychology and Psychiatry at the University of California San Diego, and Adjunct Professor in the Skaggs School of Pharmacy and Pharmaceutical Sciences at the University of California San Diego). As an authority on drug addiction and stress, he has contributed to our understanding of the neurocircuitry associated with the acute reinforcing effects of drugs of abuse and the neuroadaptations of the reward and stress circuits associated with the transition to dependence. Dr. Koob has published over 780 scientific papers. In collaboration with Dr. Michel Le Moal, he wrote the renowned book Neurobiology of Addiction (Elsevier, 2006). He was previously Director of the NIAAA Alcohol Research Center at The Scripps Research Institute, Consortium Coordinator for NIAAA's multi-center Integrative Neuroscience Initiative on Alcoholism, and Co-Director of the Pearson Center for Alcoholism and Addiction Research. He has trained 75 postdoctoral fellows and 11 predoctoral fellows. He is currently Editor-in-Chief of the journal Pharmacology Biochemistry and Behavior and Senior Editor for Journal of Addiction Medicine. Dr. Koob taught for 35 years in the Psychology Department at the University of California San Diego, including courses such as Drugs Addiction and Mental Disorders and Impulse Control Disorders, courses that regularly matriculated 400-500 students each. He also taught Contemporary Topics in Central Nervous System Pharmacology at the Skaggs School of Pharmacy and Pharmaceutical Sciences at UCSD for 9 years.
Dr. Koob's research interests have been directed at the neurobiology of emotion, with a focus on the theoretical constructs of reward and stress. He has made contributions to our understanding of the anatomical connections of the emotional systems and the neurochemistry of emotional function. Dr. Koob has identified afferent and efferent connections of the basal forebrain (extended amygdala) in the region of the nucleus accumbens, bed nucleus of the stria terminalis, and central nucleus of the amygdala in motor activation, reinforcement mechanisms, behavioral responses to stress, drug self-administration, and the neuroadaptation associated with drug dependence.
Dr. Koob also is one of the world's authorities on the neurobiology of drug addiction. He has contributed to our understanding of the neurocircuitry associated with the acute reinforcing effects of drugs of abuse and more recently on the neuroadaptations of these reward circuits associated with the transition to dependence. He has validated key animal models for dependence associated with drugs of abuse and has begun to explore a key role of anti-reward systems in the development of dependence.
Dr. Koob's work with the neurobiology of stress includes the characterization of behavioral functions in the central nervous system for catecholamines, opioid peptides, and corticotropin-releasing factor. Corticotropin-releasing factor, in addition to its classical hormonal functions in the hypothalamic-pituitary-adrenal axis, is also located in extrahypothalamic brain structures and may have an important role in brain emotional function. Recent use of specific corticotropin-releasing factor antagonists suggests that endogenous brain corticotropin-releasing factor may be involved in specific behavioral responses to stress, the psychopathology of anxiety and affective disorders, and drug addiction.
Affiliations and Expertise
The Scripps Research Institute, La Jolla, CA, USA
"An excellent resource providing detailed information on specific behavioral neuroscience topics… Some 200 articles are alphabetically presented within 24 subject areas. From the list of subject areas, readers may select an article and look at either a preview with an abstract and the article outline, or the full-text PDF. All articles, written by authorities in the field, begin with a helpful glossary that defines key terms. Headings and subheadings clearly show the structure of the articles, wich combine technical information with content that nonexperts can grasp. Articles conclude with a list of resources for further reading…. Reader who choose the preview may link to specific subsections in the HTML version of an article. Researchers may also click on links to related journal articles or to articles from reference works: these come from a variety of publications within ScienceDirect (CH, Sep'06, 44-0034). Clicking on an article's title brings up an HTML version that includes internatl and external hyperlinks for terms and references. A search box finds all encyclopedia articles that relate to a given term. This ScienceDirect Web site is logically organized, consistent in functionality, loads quickly and features links that work. A look a the table of contents and some sample content from the Oxford Handbook of Developmental Behavioral Neuroscience, edited by M.S. Blumberg, J.H. Freeman, and S.R. Robinson (CH, Jul'10, 47-6563) reveals articles that are very physiologically oriented, compared to the more behavioral/psychological/physiological blend in EBN. This encyclopedia, which is also available in print, will be extremely useful for a wide range of readers. Summing up: Highly recommended. Lower-level undergraduates through professionals/practitioners; general readers." --CHOICE 2011
Tax Exemption
We cannot process tax exempt orders online. If you wish to place a tax exempt order please
contact us
.
Elsevier.com visitor survey
We are always looking for ways to improve customer experience on Elsevier.com.
We would like to ask you for a moment of your time to fill in a short questionnaire, at the end of your visit.

If you decide to participate, a new browser tab will open so you can complete the survey after you have completed your visit to this website.

Thanks in advance for your time.
Accept
Decline