Embedded and IoT Software Development
1st Edition
Tips, Tricks and Building Blocks
Authors:
Robert Oshana
German Rivera
Paperback ISBN: 9780128099087
Published Date: 1st September 2017
---
Embedded and IoT Software Development: Tips, Tricks and Building Blocks provides practical know-how, tips and tricks for building and deploying software building blocks for developing embedded systems, with an emphasis on the Internet of Things (IoT). Each chapter of the book provides an overview of the technology, detailed code examples with explanations, chapter exercises and references to labs where the reader can download software and lab assignments to further explore and learn about the chapter topics.
IoT key building blocks and technologies, and wireless technology networking and connectivity are presented with code examples and labs to support the reading. Sound software engineering guidelines that are industry tested and deployed are also introduced, along with a framework for developing software, robustness and quality.
Provides very practical 'know-how' for developing and deploying software building blocks for embedded systems and IoT
Includes detailed code examples and explanations
Features lab assignments with software downloads for hands-on learning
professional embedded systems engineers, software engineers developing embedded and IoT systems, students taking a course in software development for a computer engineering degree
Chapter 1 – Overview of embedded systems and real time
Chapter 2 – Overview of the Internet of Things
Chapter 3 – Software building blocks and Software Engineering for Embedded and IoT
Chapter 4 – Software interaction with sensors and actuators
Chapter 5 – Software building blocks for networking
Chapter 6 – Software building blocks for connectivity
Chapter 7 – "Hello World" IoT application building blocks
Chapter 8 – Design techniques for embedded and IoT applications
Chapter 9 – Details of sensor and actuator programming
Chapter 10 – Software architectures for Embedded IoT applications
Chapter 11 – Measuring execution time
Chapter 12 – Debugging Embedded IoT applications
Chapter 13 – Security and Connectivity for Embedded IoT applications
No. of pages:

275
Language:

English
Copyright:

© Newnes

2018
Published:

1st September 2017
Imprint:

Newnes
Paperback

ISBN:

9780128099087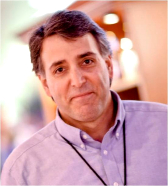 Robert Oshana has over 30 years of experience in the embedded software industry, primarily focused on embedded and real-time systems for the defence industry and semiconductor industries. He has BSEE, MSEE, MSCS, and MBA degrees and is a Senior Member of IEEE. Rob is an international speaker and has over 100 presentations and publications in various technology fields and has written several books on embedded software technology. Rob is an adjunct professor at Southern Methodist University and University of Texas and is a Distinguished Member of Technical Staff and Director of Software Enablement for Digital Networking at Freescale Semiconductor.
Affiliations and Expertise
Freescale, Austin, TX, USA
German Rivera is a senior embedded software engineer at NXP. He develops embedded Linux software for System On-Chip networking platforms and bare-metal software for microcontrollers. He has over 25 years of industry experience developing system-level software. He has also held software development positions at Microsoft, Cisco, IBM, NetApp and HP. He has developed kernel-level software for multiple operating systems including: Linux, Windows, AIX and HP-UX, and has ported kernel-level software from Solaris to HP-UX and from Linux to AIX. He holds a Master of Software Engineering (MSE) degree from Carnegie Mellon University
Affiliations and Expertise
Senior embedded software engineer, NXP, USA