Elements of Petroleum Geology
3rd Edition
Authors:
Richard Selley
Stephen Sonnenberg
eBook ISBN: 9780123860323
Hardcover ISBN: 9780123860316
Published Date: 12th November 2014
---
This Third Edition of Elements of Petroleum Geology is completely updated and revised to reflect the vast changes in the field since publication of the Second Edition. This book is a usefulprimer for geophysicists, geologists, and petroleum engineers in the oil industry who wish to expand their knowledge beyond their specialized area. It is also an excellent introductory text for a university course in petroleum geoscience.
Elements of Petroleum Geology begins with an account of the physical and chemical properties of petroleum, reviewing methods of petroleum exploration and production. These methods include drilling, geophysical exploration techniques, wireline logging, and subsurface geological mapping. After describing the temperatures and pressures of the subsurface environment and the hydrodynamics of connate fluids, Selley examines the generation and migration of petroleum, reservoir rocks and trapping mechanisms, and the habit of petroleum in sedimentary basins. The book contains an account of the composition and formation of tar sands and oil shales, and concludes with a brief review of prospect risk analysis, reserve estimation, and other economic topics.
Updates the Second Edition completely
Reviews the concepts and methodology of petroleum exploration and production
Written by a preeminent petroleum geologist and sedimentologist with decades of petroleum exploration in remote corners of the world
Contains information pertinent to geophysicists, geologists, and petroleum reservoir engineers
Updated statistics throughout
Additional figures to illustrate key points and new developments
New information on drilling activity and production methods including crude oil, directional drilling, thermal techniques, and gas plays
Added coverage of 3D seismic interpretation
New section on pressure compartments
New section on hydrocarbon adsorption and absorption in source rocks
Coverage of The Orinoco Heavy Oil Belt of Venezuela
Updated chapter on unconventional petroleum
Undergraduate and graduate students in geology, geophysics, and basin analysis; petroleum geologists in industry
Petroleum Exploration: Past, Present, and Future
Preface to the Third Edition
Acknowledgments
Chapter 1. Introduction

1.1. Historical Review of Petroleum Exploration
1.2. The Context of Petroleum Geology

Chapter 2. The Physical and Chemical Properties of Petroleum

2.1. Natural Gases
2.2. Gas Hydrates
2.3. Crude Oil

Chapter 3. Methods of Exploration

3.1. Well Drilling and Completion
3.2. Formation Evaluation
3.3. Geophysical Methods of Exploration
3.4. Borehole Geophysics and 4D Seismic
3.5. Subsurface Geology
3.6. Remote Sensing

Chapter 4. The Subsurface Environment

4.1. Subsurface Waters
4.2. Subsurface Temperatures
4.3. Subsurface Pressures
4.4. Subsurface Fluid Dynamics

Chapter 5. Generation and Migration of Petroleum

5.1. Origin of Petroleum: Organic or Inorganic
5.2. Modern Organic Processes on the Earth's Surface
5.3. Formation of Kerogen
5.4. Petroleum Migration
5.5. The Petroleum System

Chapter 6. The Reservoir

6.1. Porosity
6.2. Permeability
6.3. Capillary Pressure
6.4. Relationship between Porosity, Permeability, and Texture
6.5. Effects of Diagenesis on Reservoir Quality
6.6. Reservoir Continuity
6.7. Reservoir Characterization
6.8. Reserve Calculations
6.9. Production Methods

Chapter 7. Traps and Seals

7.1. Introduction
7.2. Nomenclature of a Trap
7.3. Distribution of Petroleum within a Trap
7.4. Seals and Cap Rocks
7.5. Classification of Traps
7.6. Structural Traps
7.7. Diapiric Traps
7.8. Stratigraphic Traps
7.9. Hydrodynamic Traps
7.10. Combination Traps
7.11. Traps: Conclusion

Chapter 8. Sedimentary Basins and Petroleum Systems

8.1. Basic Concepts and Terms
8.2. Mechanisms of Basin Formation
8.3. Classification of Sedimentary Basins
8.4. Cratonic Basins
8.5. Troughs
8.6. The Rift-Drift Suite of Basins
8.7. Strike-Slip Basins
8.8. Sedimentary Basins and Petroleum Systems

Chapter 9. Nonconventional Petroleum Resources

9.1. Introduction
9.2. Plastic and Solid Hydrocarbons
9.3. Tar Sands
9.4. Oil Shales
9.5. Tight Oil Reservoirs
9.6. Coalbed Methane
9.7. Shale Gas
9.8. Tight Gas Reservoirs

Chapter 10. Conclusions

10.1. Prospects and Probabilities
10.2. Reserves and Resources

Index
Color plates
No. of pages:

526
Language:

English
Copyright:

© Academic Press

2017
Published:

12th November 2014
Imprint:

Academic Press
eBook

ISBN:

9780123860323
Hardcover

ISBN:

9780123860316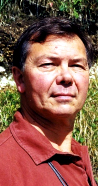 Richard Selley é pesquisador sênior associado e professor emérito de Geologia do Petróleo na Imperial College, Londres.
Affiliations and Expertise
Department of Earth Science & Engineering, Royal School of Mines, Imperial College of Science, Technology & Medicine, London, UK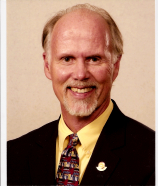 Stephen A. Sonnenberg é professor e ocupa a distinta cadeira Charles Boettcher na Colorado School of Mines.
Affiliations and Expertise
Professor and Charles Boettcher Chair in Petroleum Geology, Department of Geology and Geological Engineering, Colorado School of Mines, USA
"Elements of Petroleum Geology has been the book I recommend most often to mudloggers and well site geologists who want to fill their knowledge gaps or gain a wider perspective on practical petroleum geology. I will continue to recommend this book to all prospective students who wish to pursue a geoscience or engineering career in the oil industry." --Geoscientist
"...an excellent book, broad in scope, well organized and well presented, effectively illustrated, and written in a warm, easy-to-read style...highly recommended." --The Leading Edge
"...essential reading for anyone interested in petroleum geology, from students and motivated amateurs to geologist, engineers, geophysicists, and basically anyone working in the oil industry....The information is cutting edge..." --Tundraco: A Resource Guide for Rockhounds
"The third edition of Elements of Petroleum Geology by Richard C. Selley and Stephen A. Sonnenberg is the most up-to-date and essential text on petroleum geology that I've seen. The third edition of this classic text has been fully updated and revised when compared to the second edition, making it an essential textbook and reference guide for both students and professionals in the field." --Boris Segel, Tundraco: A Resource Guide for Rockhounds
"This book is extremely well written and easy to read...I would highly recommend this book as an excellent introduction to the field in university courses, to those new in petroleum industry, to nongeoscientists working with geologists, and those interested in a review of petroleum geology. I recommend Selley's text for its easy and clear text and 332 illustrations, especially for college students and those interested in concise review. This text will carry forward aspects of petroleum geology into the XXI century." --Marcio R. Mello, Center of Excellence of Geochemistry
"This comprehensive, stimulating book conveys information with intelligence, clear illustrations, and marvelous wit. The author writes with clarity and authority and with a grasp of the subject matter that is lightly presented." --Fouad Michael, Western Geophysical, Houston, Texas, The Leading Edge
"...An authoritative piece of work written by an author with over 30 years experience. If you require an overview of petroleum geoscience, I recommend you buy the Elements of Petroleum Geology." --Giancario Rizzi, Core Carbonates, PESGB REVIEW
"Works well as a college-level introductory text and as a reference for informed nongeologists, such as geophysicists or petroleum engineers." --American Association of Petroleum Geologists
"An excellent [and] very readable text for final year undergraduates." --Nature
"An excellent book, ideal for the inexperienced, and a good review for those who have been around for a while."
--Society of Exploration Geophysicists
"An introductory text for university courses in petroleum goescience, also useful as a reference for professional petroleum geoscientists and engineers. Emphasis is on petroleum geology, with additional material on geophysics and petroleum reservoir engineering. Coverage includes methods of exploration, the subsurface environment, generation and migration of petroleum, sedimentary basins and petroleum systems, and nonconventional petroleum resources. Includes black and white photos, many tables, maps, and diagrams, a glossary, and an appendix of units and conversion factors. This edition takes into account advances in concepts and technology over the past 15 years."
--Reference and Researching Book News
"An authoritative piece of work written by an author with over 30 years experience of petroleum geoscience, I recommend you to buy Elements Of Petroleum Geology." --Petroleum Exploration Society of Great Britain